Besides the beauty of nature and the friendliness of people, Sapa is also marked itself on the tourism map as the Northwest culinary paradise. With unique and strange dishes, Sapa food brings one of a kind culinary experience to the visitors, making their trip unforgettable.
Here are the top 9 recommended street food to complete your visit to Sapa:
1. Com lam (Bamboo tube rice)
Com lam is a typical dish of ethnic minorities in the Northwest of the country. The dish of Com lam is made with glutinous rice. Rice is baked in bamboo tubes, and when fully cooked, you just need to split the outer shell of burning bamboo, leaving thin a thin layer of bamboo that fits to be peeled by the hands to eat.
In Sapa, from restaurants, hotels to street stalls all serve this unique dish. The taste of blue rice is delicious, rich in the smell of glutinous rice, spring water and the soft fragrance of bamboo. All combine to create a delicious and attractive dish.
2. Xoi bay mau (Rainbow sticky rice or 7-coloured sticky rice)
Xoi color is a dish imbued with the traditional culture of the Nung people in Sapa. Rainbow sticky rice includes colors: pink, magenta, crimson, blue, purple, green, banana green, yellow. All are made from many types of natural forest leaves, which are safe and special.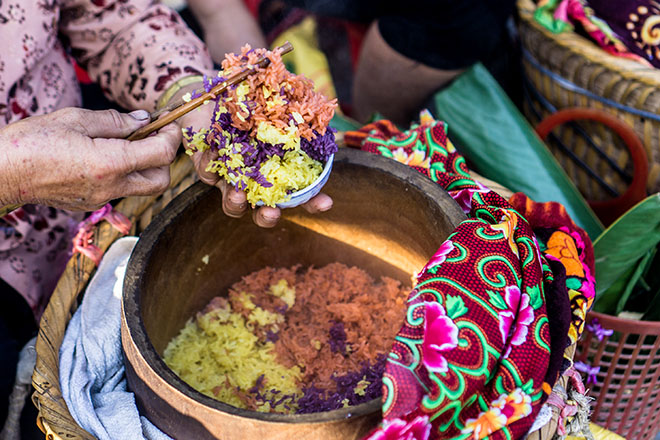 The people believe that eating sticky rice on Tet holidays will bring good luck. Seven colored sticky rice distinctively marks the traditional features of Northwest culture. Sticky rice is usually eaten with black sesame salt or with grilled meat to enhance the flavour and balance the texture.
3. Lon cap nach Sapa (Armpit carried pig)
Armpit carried pig is a specialty that brings the unique taste of Sapa. The name "Armpit carried pig" stems from the fact that the local people usually carries black pigs for sale at the markets under their armpits. These pigs have fragrant meat, since they are left to roam freely and feed on the mountain slopes.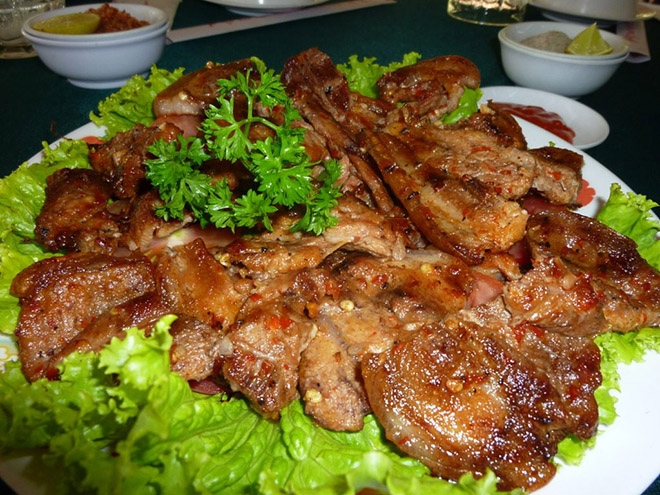 Large armpit carried pig meat is very famous in Sapa and is used for processing many special dishes. The price of pigs is about 100,000 – 200,000 VND / 1 kg. They are sold at the markets in Sapa to serve tourists.
4. Grilled food
The cold weather in Sapa is the ideal place for you to enjoy barbecue or any other grilled food. Pork stick, grilled bacon, quail, cat rolled beef, beef with enoki mushrooms,… All the eye-catching grilled stick with aromatic colors will definitely awaken your taste buds.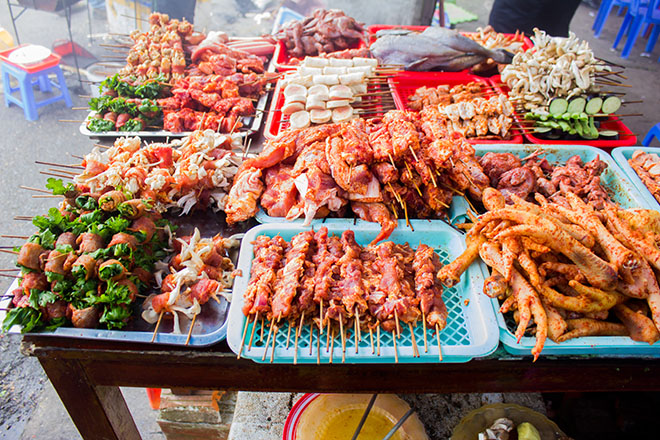 With the rich cuisine in Sapa, you can try many delicious dishes, but definitely do not forget to grill. It's more special than you think with unique recipe to add the flavours of local people.
5. Thit trau gac bep (Smoked buffalo)
In the kitchen of the people in Sapa, there are pieces of buffaloes, cows or horses that are dried by kitchen smoke hanging on the kitchen counter. This is a dish of the Northwest highland. The flesh outside is dark brown, but the inside is naturally red. The meat is chewy, sweet and sweet with the spiciness of ginger pepper and the aromatic smell of wood and stone mountain.
Making buffalo meat for kitchen is not difficult and takes time or effort as people think. The pieces chosen are usually tenderloin, shoulder muscles, back of buffalo. Salty kitchen meat, smells of kitchen smoke will make you have a new feeling when trying. The more you eat, the more addicted. This meat dish can be used to cook stews or stir-fries. Or simply tear up and eat like other delicious snacks in Sapa.
6. Corn cake
Corn cake, also known as Po Po Cu, have been a specialty for a long time in Sapa. This delicious snack in Sapa is made from the main raw material of young corn. The way to cook corn cake is quite simple. But in Sapa, this cake is made from the hands of indigenous people with an unforgettable delicious flavor.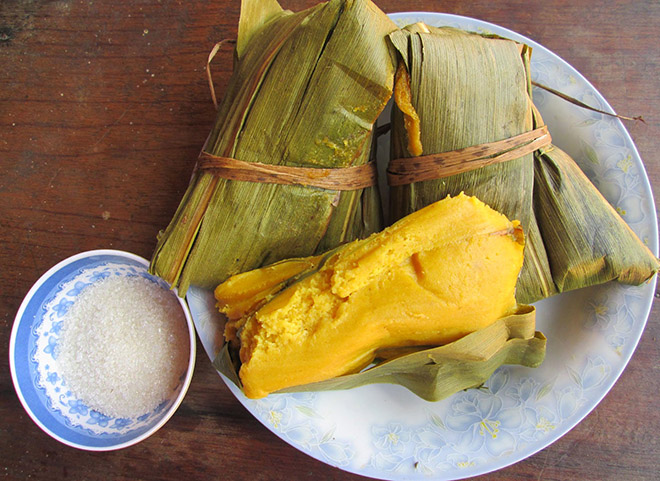 Made from young corn, this cake tastes a little sweet and fragrant of the milk corn. This is a delicious snack that you should try whenever you have the opportunity to visit Sapa.
7. Banh goi (Pillow fried cake)
A large piece of pillow fried cake, "fat" and filled with cat mushrooms and other ingredients, adding two delicious quail eggs have created delicious Sapa snacks that everyone should try.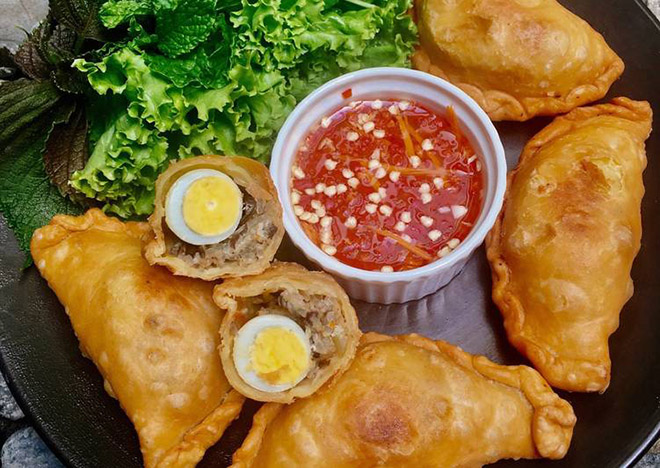 Here you can find pillow fried cakes at street vendors in Cau May Street, or in markets. This hot cake is a must try in the cold weather in Sapa.
8. Banh day
Banh day also known as Pau Plau, are also a long-standing specialty snack in Sapa. Pieces of thick round flat cake are handmade by fragrant sticky rice grains that have been steamed. All thick cake making processes are done manually.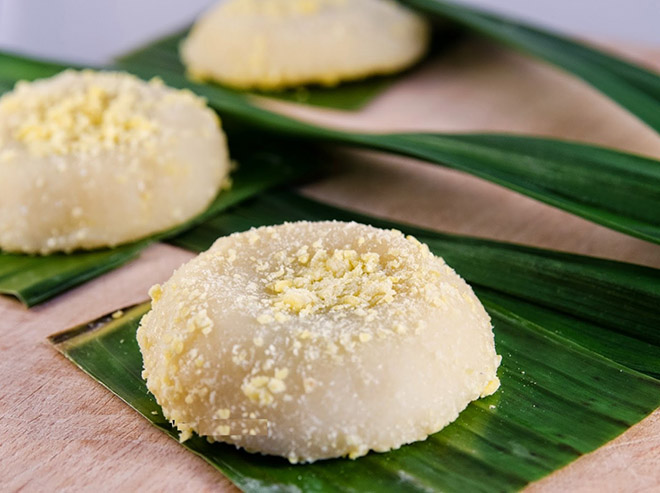 The fillings of this dish is smashed beans with sugar, creating such a balance flavour with the light cover. Fragrant thick piece of banh day brings with you the dedication of the baker. And delicious snacks in Sapa are also many tourists buy as gifts for acquaintances.
9. Fruit jam
In Sapa, the climate is cool all year round, so the fruits are always delicious and fresh. There are also lots of different delicious and strange fruits. That is why countless delicious fruit jam has been born. Types of jam in Sapa are very diverse and plentiful such as plum jam, cat apple jam, peach jam…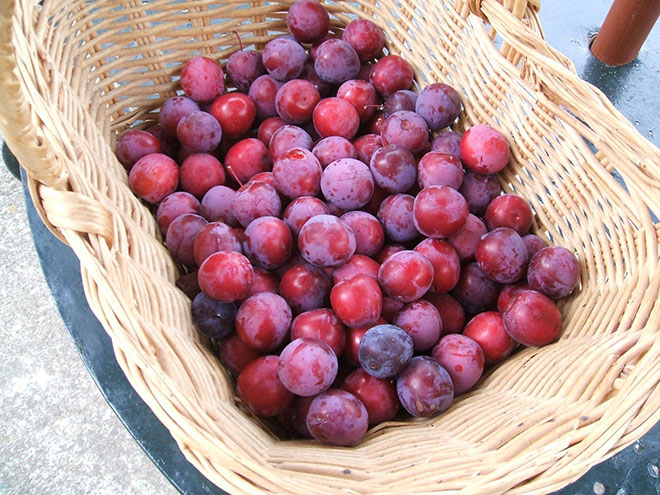 Each is delicious and has a different characteristic flavor. If you have the opportunity to visit Sapa, try it to sense the taste of delicious snacks in Sapa or you can buy as a gift if you like.