Sapa is the misty and cloudy town with majestic valleys, golden terraces, and rich culture diversity. A trip to Sapa 3 days 2 nights is enough to discover the beauty of this mysterious mountainous town. There are a lot of Sapa package tours for you to choose from, yet traveling by yourself is more exciting and adventurous. As a result, this article will give you some necessary information as well as a planned Sapa 3 days 2 nights itinerary for you to refer.
How to go to Sapa?
The distance to Sapa from Hanoi is approximately 300 kilometers. You can go by bus, train, taxi, car or limousine to Sapa. Some tourists might want to go by motorbike to experience the traffic in Vietnam, but I suggest you not to try because the mountainous way is dangerous.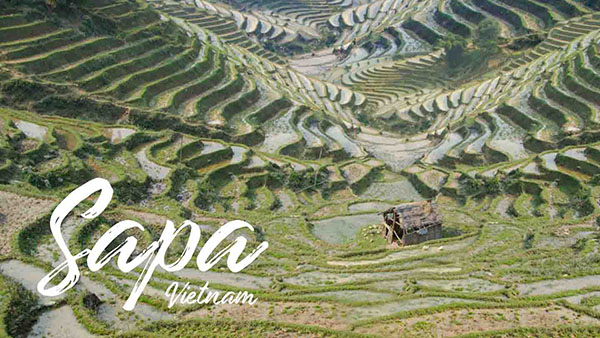 You will spend about 7 to 8 hours going by bus from Hanoi to Sapa. The ticket price is about 250.000 VNĐ, maybe more depends on the seat. You can go to My Dinh Bus Station or Luong Yen Bus Station to catch a bus.
The price ticket for a limousine is higher, about 400.000 VNĐ per person. You can book a limousine online, or call their hotline. Taxi and car are the same, but the price can have a slight difference. You will spend about 5 hours traveling to Sapa.
If you want to save money, you can go by train. There are two types of trains: SP (fast) and LC (slow). They depart in Hanoi Train Station in the evening and arrive in the morning. However, the train only stops in Lao Cai Town. You will have to catch a bus to Sapa with a price of 50.000 VNĐ.
How is the weather in Sapa?
As Sapa in the highland area, the weather is quite cool and freezing. The average temperature is about 17°C. There will be rainy between May and August, the weather is quite humid and misty too. The temperature in the winter may decrease to below 0°C. The best time in the year to visit Sapa is from September to November, or from March to May. In May and October, the rice terraces are covered in golden color as it is time for harvest.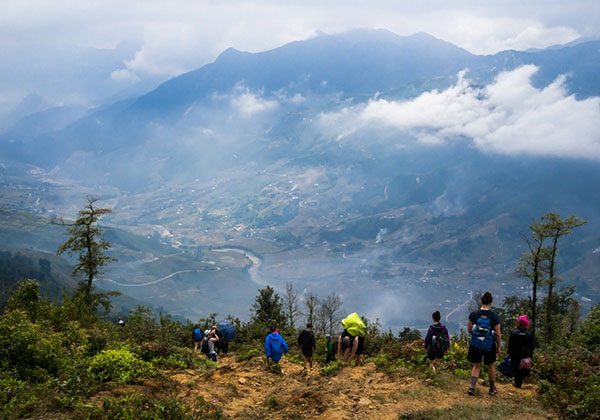 Where to stay in Sapa?
There are a lot of hotels, hostels, and homestays in Sapa. The quality and the service is great and cozy as Sapa is a famous tourist destination. Moreover, the price is usually quite affordable. The most favorite place to stay in Sapa is a homestay because it has a warm welcome, tranquil ethnic decoration, cheap price and stunning view of the mountains.
The room is abundant, so you don't need to book accommodation before going to Sapa. However, you should book the room on Agoda or Booking first as you can read reviews and see real pictures.
How to plan your Sapa 3 days 2 nights?
3 days and 2 nights is not a short amount of time. However, we need a specific plan so that you can explore all the mountainous rural beauties in Sapa. We would like to suggest a detailed itinerary for your Sapa tour. Depending on your schedule that you can stay anywhere longer or shorter.
Day 1: Hanoi – Lao Cai – Sapa – Cat Cat Village
You should start to go from Hanoi to Sapa in the early morning. After checking in the hotel, hostel or homestay, you can visit Cat Cat village in a 2-hour ride. Here you will experience the rich cultural customs, wear traditional ethnic clothes and accessories, interact with minorities and watch the rice terraces, floral valley, and astonishing Cat Cat waterfall. You will be given the village map at the gate in order not to get lost and experience all the highlighted spots here.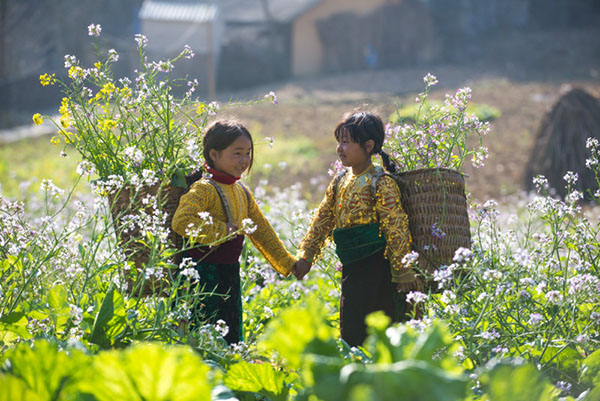 Let's spend a whole day in Cat Cat Village; there are a variety of natural destinations here for you to explore. At night, you can either stay in the village to integrate with minorities lifestyles or come back to your accommodation in Sapa.
Day 2: Ham Rong Mountain – Silver Fall – Muong Hoa Valley
It is a deficiency if you don't visit just one in these three destinations. They are all the symbol of the most beautiful and breathtaking landscapes in Sapa. Ham Rong Mountain is famous for the natural biodiversity, unique imaginative decorating rocks, and picturesque scenery. It is considered as the most marvelous sightseeing in Vietnam. It takes you 3 hours to go to Ham Rong Mountain from Sapa. You can go to this spot in the morning for hiking. Then, you will travel to Silver Fall, which is 15 kilometers far from Sapa town. Here you will have a closer look at a natural silvering fall that can refresh your mind and spirit. You can take a lot of pictures as the view is extremely splendid and attractive. Last but not least, you can visit Muong Hoa Valley. This valley is where thrilling golden rice terraces, colorful staggering flowers, and distinctive limestone rocks having some unique ethnic symbols are located. You will need to spend at least 1 hour to go here.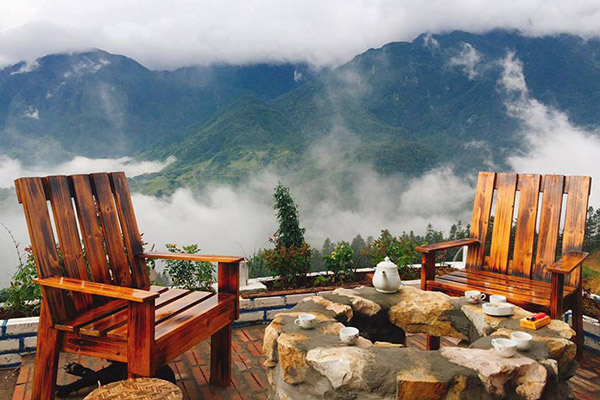 At night, if it is weekends, you can join the local night market that sells a lot of handworks with traditional distinctive ethnic pattern, grilled food, etc. Or else, you can have your foot or body massaged as you have hiked and walked all day long.
Day 3: Back to Hanoi
It's time to come back to Hanoi. You can go jogging or walk around Sapa town, go shopping, buy souvenirs for your friends, and drink morning coffee. Many tourists have given compliments for Sapa coffee, even though it is not the special drink here.
Still abundance of destinations that you can't go in just 3 days 2 nights
There are a lot more places to visit in Sapa, for instance, Mt. Fansipan, Ta Phin Village, natural caves, the Stone Church, etc. You may spend a week here to travel to all the tourist destinations. And yes, depending on your health condition and budget that you can stay longer or shorter, add more or fewer destinations in your Sapa itinerary.