Thousand-year culture and custom of ethnic groups in Sapa are always attractive to tourists. There is no better way to explore culture of Sapa than taking a homestay tour. The exotic features of Sapa are hidden in the habits and custom of ethnic minorities which tourists need to learn before taking a Sapa homestay tour. The following information may be useful for tourists, who is going to visit Sapa.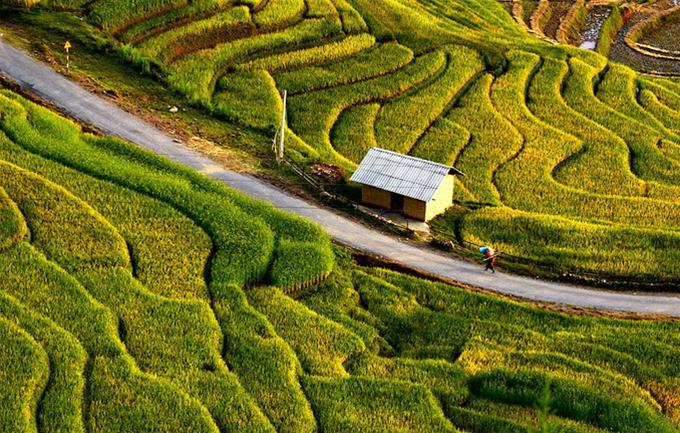 On the way to Bat Xat village of Ha Nhi people, seeing a gate with many wooden knives and swords along with chicken heads and wings above means that villagers are celebrating a ritual to dispel ghosts and evil spirits. Similarly, rituals for dispelling evil ghosts of Thai, Giay, Lao, Bo Y, Xa Pho and Tay ethnic groups are annually held in February or July in Lunar Calendar. During the rituals, strangers are prohibited to access to the village and the local are not allowed to work. If a stranger accidentally gets into the village (apart from urgent cases), the whole ritual must start from scratch. Therefore, that stranger is kept to make full payment for offerings.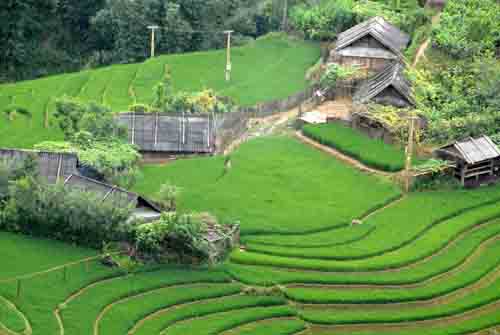 When entering houses of local people, tourists are suggested to carefully observe. If there is a twig or a bamboo screen in front of the house then it is the signal that the host does not want strangers to enter. There are two doors in houses of Black Ha Nhi people. Tourists may go through the first door; as for the second one, it requires to have the permission of the host. Houses of Thai people generally have stairs on both sides. Women are only allowed to come up by the stair on the left. The most sacred place in houses of all ethnic groups is the altar laid at the center of the main room. Tourists should neither put their hats, caps and other belongings nor touch offerings. Sitting with the back to the altar is prohibited as well.
Each village in Sapa has a forbidden forest where the God is worshipped. Forbidden forest is the place belonging to the whole village. All people voluntarily protect it. No one is arbitrarily allowed to cut down trees or to defecate there. Even couples are banned from dating inside the forbidden forest. Tourists have to obey rules as well.