Cambodia and Vietnam are two friendly countries that are generally safe to travel to and full of wonders like Hanoi, Sapa, Hoian, Saigon, the Mekong Delta, and Phnom Penh, Siem Reap and Tonle Sap

Apart from the compelling history, culture, the natural beauty and the list of traditional Vietnamese foods is reason enough to visit. If you have never been to Cambodia and Vietnam, it appears to be the next destination for your holidays, surely finding out what to prepare for this trip is very important. Especially when you visit some places for the first time. This article will show you the newest updates which are very helpful for your pocket tips.
What to bring in Cambodia Vietnam itinerary
Passport and Visa
To enter Vietnam and Cambodia, you will need to bring your passport that be valid for at least months on the date you enter. You can ask the counselors whether or not need to visa required in the countries. In some cases, citizens of some countries who don't need a visa in order to enter into two countries in Southeast Asia for a certain period of time. However, almost foreigners come to Vietnam who must show their visa on arrival.
Nowadays, there are two available ways to obtain a visa: apply for a visa at the Embassy office or apply for Visa on arrival. One suggestion for you is to get a visa on arrival as it is more convenient and less time-consuming, but it is only applicable for those who travel to Vietnam by air. By applying for visa online, you can receive your Approval Letter before you leave home, which will simplify your arrival and save time.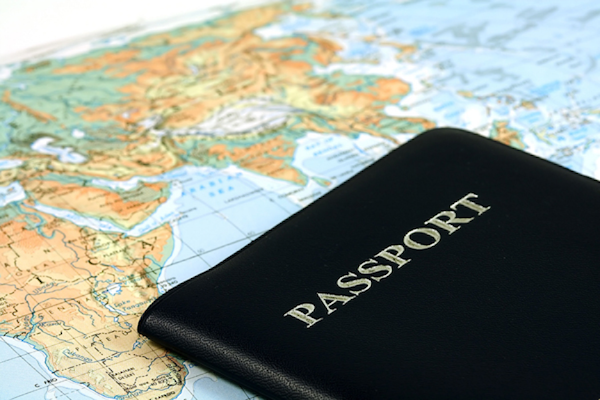 Currency and money
The currency of Vietnam is Dong.
The newest update for the exchange rate is: 1 USD = 23150 VND
It is very convenient for you to exchange money at the airport or banks. You also exchange VND and Kyats in your country. However, when you set the budget on the trip, you decide how much money exchange. Especially, in the tourism area, you use the service in restaurants and hotels, you can pay through the card and cash by USD or VND. If you use the credit card, Visa, Master card you have to pay the bank fee is 3 – 3.5%.
Some tips in Cambodia Vietnam itinerary
– You should ask sellers for the price before using any service include taxi, eat street food, drink and so on.
– One local coffee has a price from 25,000 VND. One local meal (such as Banh Mi, Bun Cha, Banh Cuon, Pho, etc.) has price from 40,000 VND. One meal in a restaurant has the price from 250,000 – 400,000 VND per person.
Personal papers: Passport/Visa if being required/ travel assurance/ flight tickets/ all travel confirmation voucher/ photos of passport in separate place/ last updated information for your trip.
Clothing and luggage: Before starting the traveling plan in Cambodia and Vietnam, you need to search for the forecast weather. Hence, depending on the weather, you can bring suitable clothes such as light jacket, comfortable shoes, convenient clothes since you will explore different zones with different temperature. If you want to enter pagodas and temples, you don't just bring shorts and too revealing clothes
Money: No doubts, in the tourism area, there are many ATM machines, so you do not need to bring to much cash because you can withdraw cash from them with the good exchange rate.
Personal items: There are many necessary items like medicines, hair dryer,  bath towel, shaving equipment, suncream and so on. You can bring it from your home, or you can buy it from many shops when you get arrival in two countries. Some items in these are offered in most hotels, resorts.
Electrical equipment: Smartphone or iPad is a great thing to have. Internet connection and Wifi is available almost anywhere. Backup-charger is very necessary when you have a long trip. You can keep the contact with your friends and the tour guide. Additionally, during the journey, you completely keep the memory through your album.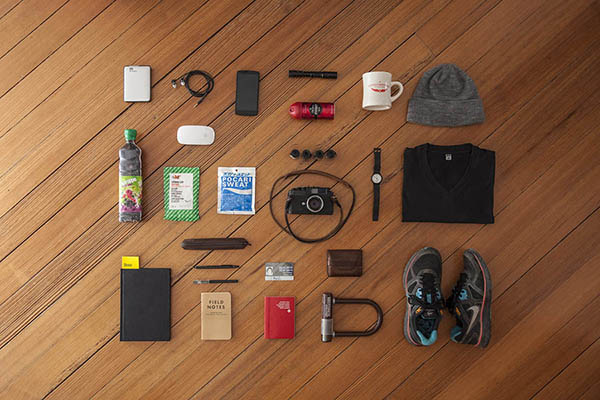 Vietnamese foods of Indochina Trip
1. Bun Cha – Ha Noi
This is a Vietnamese dish of grilled pork, gio cha, and noodle, which have originated from Hanoi. This dish includes a plate of white rice noodle, grilled pork, herbs, and a side dish of dipping sauce. To get the traditional taste, the chief must have high skill in the cooking. For distance, meat is carefully marinated and grilled all the way, plus the sweet and sour taste of sweet fish makes the dinners remember it forever. Obama president came to Vietnam, he also tastes Bun Cha and spends the compliments for this dish. In some parts of Vietnam, another name of Bun Cha is "bún thịt nướng".
2. Seafood – the beaches
If you love seafood, Vietnam country is the paradise of beaches with so many seafood kinds. They are very delicious and famous with fresh seafood from the sea as crabs, prawns, and snails. You can enjoy these foods in both of restaurants, cruises, and corner street foods. If you want to cook yourself, you can go to the market such as Bai Chay market, Cai Dam market, Ben Doan market or from villagers fishing. If you wake up early, you have a chance to buy the materials of fisherman at reasonable prices. Of course, you can ask the chief of your hotel to cook for you. Hence, you will get the most feeling in Vietnam tastes.
3. Beef noodle soup – Hue
Another food in Cambodia Vietnam itinerary when you come to Hue is a beef noodle soup. Hue is famous for the former royal court so the cooking style is also affected. Beef noodle is a popular Vietnamese soup which contains rice vermicelli and beef. The dish has the balance of sour, spicy, salty, flavors and the fragrant of lemongrass. All make an unforgettable taste. There are many materials to make the perfect bowl. Clearly, the soup is prepared by simmering beef bones and beef shank and fermented shrimp sauce, sugar for taste. Depending on your favorite, you will add the spicy chili oil in a bowl.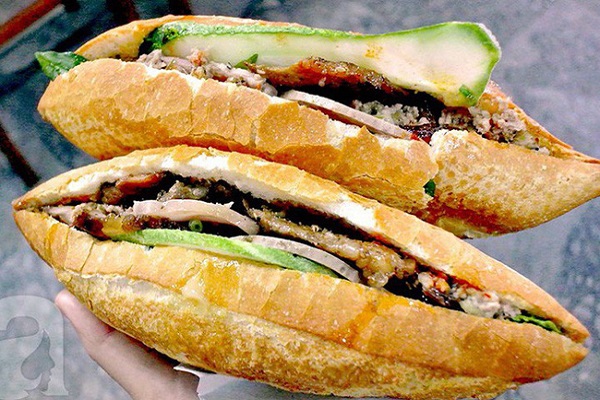 4. The bread Hoian
Not only attracted by the moss of the old town, but Hoian also reminds us of good food with its own substance. If you visit this destination one time, you can't forget both of the stunning landscapes and foods there. The cuisine in Hoian has a fascinating difference, even with foreign guests. After receiving the bread from cookers, you should enjoy as soon as, the bread is hot and crunchy. There are many ingredients: spring rolls, cheese, chicken, pork, pate, cheese rolls, sauces, vegetables, and chili sauce. The traditional healing formula will make you unforgettable. Strolling around the town, it is easy to see a bakery, but the most famous one is the ''Phượng'' Bakery – where you should try bread at least once in your life.
5. Sliced pork rolled with rice paper – Danang
Sliced pork rolled with rice paper is one of the best Danang specialties. It is made from fresh ingredients such as belly pork, fresh vegetables, slices of cucumber and green bananas. To get the final food, you must roll all ingredients in a soft rice paper and give it in the dipping sauce. The most important factor decided the quality of food is the special dipping sauce. This dish must be mixed with the irreplaceable sauce. It is enjoying sliced pork rolled with rice paper. Make sure you will not forget the toughness of rice paper combined with the softness of wet noodles, the sweetness of meat, the freshness of vegetables and the spicy passion of the seasoning sauce.
6. Broken Rice (Com Tam)
Com Tam is served with grilled pork. The rice is served with meat, various greens, and pickled vegetables, along with a prawn paste cake, grilled prawns, and steamed egg. The staff will break the rice through bamboo, you will mix the food with sweet fish sauce which made from water and add sugar. Depending on the favorite of customers, fish sauce can be more sweet or salty so you can also add lemon.
7. Pancakes – Mekong Delta
Pancakes (Banh xeo) is a popular cake in Southern Vietnam. It has main ingredients like shrimp, meat, bean sprouts. It's fried yellow, molded into a circle, or folded into a semicircle. Almost foreigners like this dish so there are many places are providing pancakes. It ensures that you can't forget the taste of this food in West Vietnam. Moreover, pancakes keep the rustic cultural values of people in the water area.
Discover Cambodia foods
1. Amok – Phnom Penh
The first food in Cambodia you should try is Amok – a traditional dish. It's made from palm sugar, coconut milk, prahok sauce and wrapped in banana leaves. People have two options with main components like fish and chicken. You will love the sweet taste that freshwater fish steamed with purple onions, lemongrass, garlic coated with coconut milk, sugar, fish sauce, jelly, eggs, and Cambodian lemon.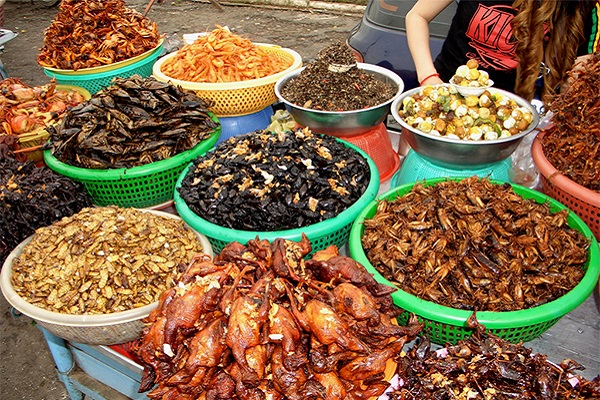 2. Chili Fried Insects – Siem Reap
The special dishes in Siem Reap in Cambodia country are many fried insects sold at the roadside food stalls. In their opinion, in the past, this food is offered for the poor Cambodians because insects are not only very cheap but also have high nutrition content. However, nowadays, many foreigners enjoy these foods and it becomes the specialty of some luxury restaurants in the city. You can find a famous street selling a fried insect where you can see a variety of insect-like spiders, wasps, crickets or silkworms. The locals season the insects with sugar, salt, herbs, and chili then fry them into the deep oil pan. Insects taste really good and have crunchy flavor.
3. Nom banh chok: Khmer noodles
Another food in Cambodia country is served to tourists is Nom banh chok. It has the English name "Khmer noodles." Nom banh chok is a typical breakfast food, and you'll find it sold in the mornings by women carrying it on baskets hanging from a pole balanced on their shoulders.
To make the perfect taste, the dish consists of noodles, topped with a fish-based green curry gravy made from lemongrass, turmeric root, and kaffir lime. Many vegetables are used in this food like fresh mint leaves, bean sprouts, green beans, banana flower.