Those beautiful mountain pass hidden in dew, mountain top covered by clouds, or natural beaches, islands are favorite destinations during summer holiday.
Y Ty commune in Lao Cai province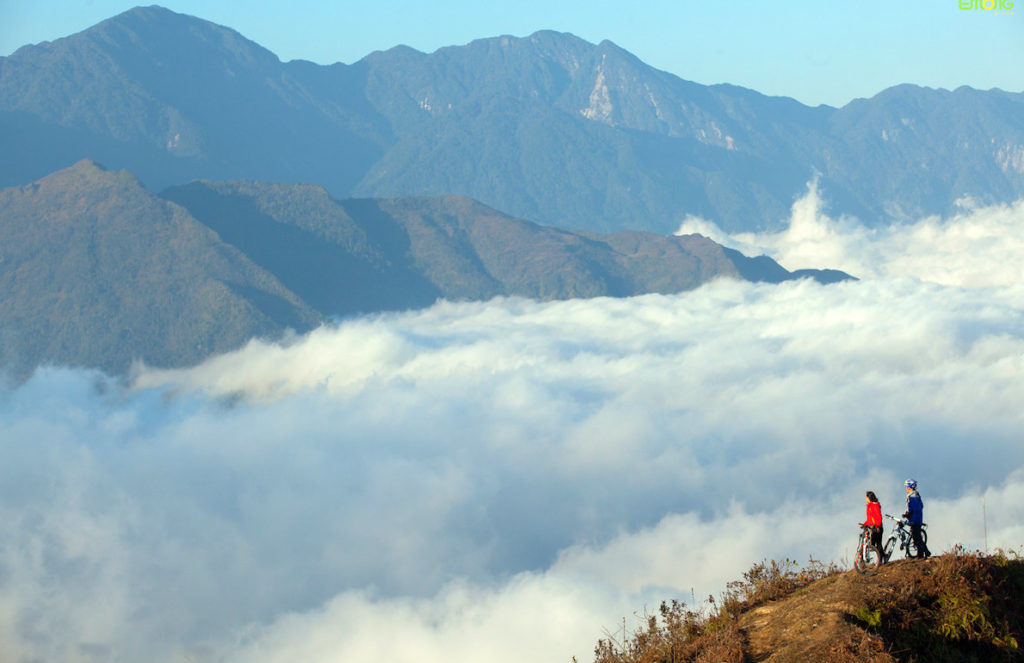 Y Ty is a mountainous commune of Bat Xat district, Lao Cai province with 2000m above sea level. Because of lying at high altitude, it is named "the homeland of fog". Besides, Y Ty has original primeval forests in common with unique characters of ethnic groups that promise to give you wonderful experience. Y Ty becomes so beautiful , charming and attractive with Trình Tường house ( the special house of Ha Nhi ethnic minority group made of wood and soil), torturous roads looming in green mountains and forests, unique fairs or moments of touching clouds like in fairyland…After all, there will be great memories, dreamlike pictures kept in your mind forever.
Moc Chau plateau in Son La province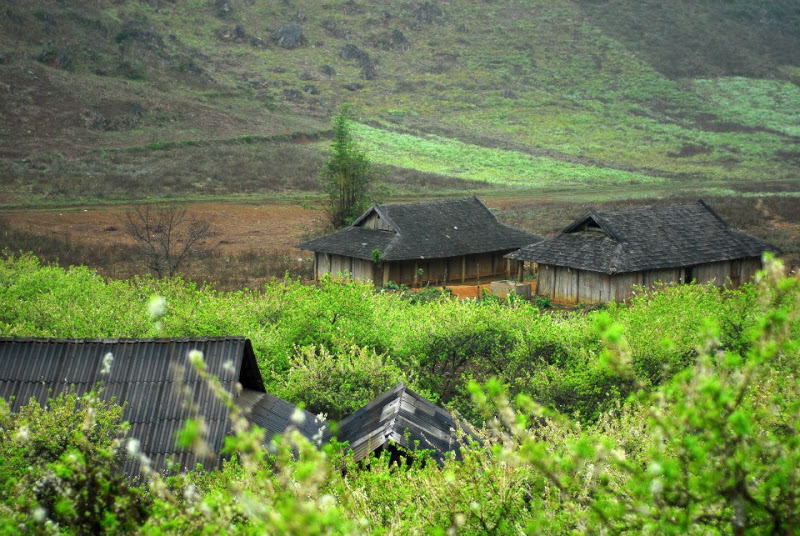 It is a famous plateau in Son La province, 180 kms far from Hanoi in the Northwest. The beautiful scenery attracts tourists not only for strikingly yellow canola fields, immense green tea hills, dairy herd unhurriedly grazing in plateau but also for imposing Dai Yem waterfall, and grandiose Huong Son Cave. To spend two-day trip traveling around Moc Chau will bring delightful feeling and ethnic cultural understanding for you as well.
Long Lanh (glitter) pass-connection between Da Lat and Nha Trang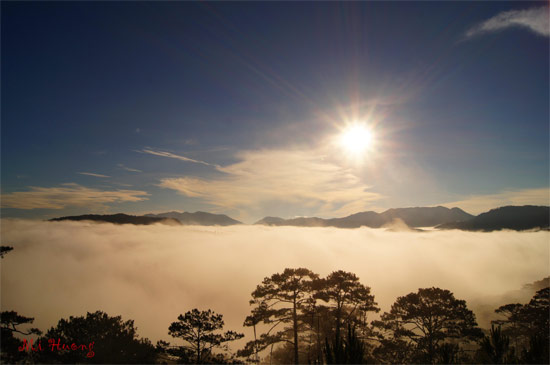 Although this pass has so many names like Omega, Hon Giao, Khanh Le, Khanh Vinh, Bindoup…, the usual name is known as Long Lanh in the meaning of glitter that is really linked to its beauty. Through a day, Long Lanh pass wears different impressive beauties. Fascinatingly, rays of sunshine cover foggy roads, illuminate leaves that makes space both real and unreal in the morning. In the sunset, you are likely blended with vaporous mist, marvellous colors of space and sky.
Beautiful islands in Khanh Hoa province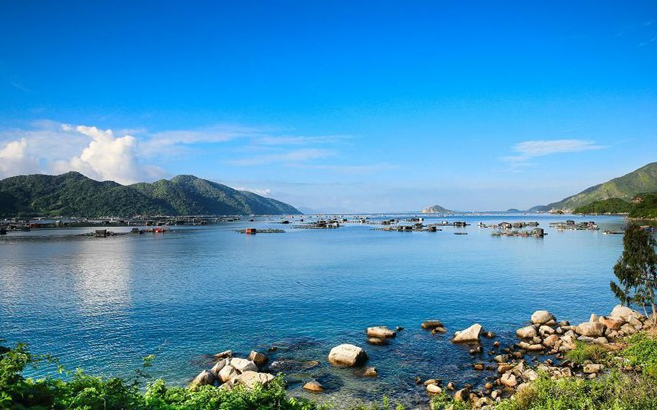 Dam Mon is a peninsula of Nha Trang, Khanh Hoa province. About 15 minutes from Vinpearl Nha Trang by speedboat is time to reach there. Being covered by mountain ranges extending endlessly, Dam Mon promises to give restful time to you in which you can totally immerse yourself in nature, cool air and fresh atmosphere as well. Beside swimming in the sea, adventure activities such as conquering rugged mountains or sharp, undulating cliffs are very interesting, here.
About 40 kms far from city centre, Van Phong is regarded as one of most beautiful bay in Nha Trang including more than 40 islands, Van Phong's beauty is as natural and romantic as lively landscape painting with exquisite islands outlined against the blue sea.
Nam Du island in Kien Giang province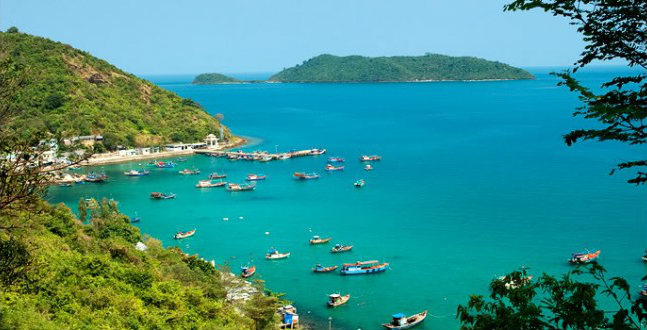 It belongs to the archipelago named as same as Nam Du, is about 60 kms from mainland. Nam Du Island is so scenic, pristine, and peaceful by its unspoiled beaches along with friendly, sincere local people that it is more and more striking in tourists' eyes.
Ly Son Island in Quang Ngai province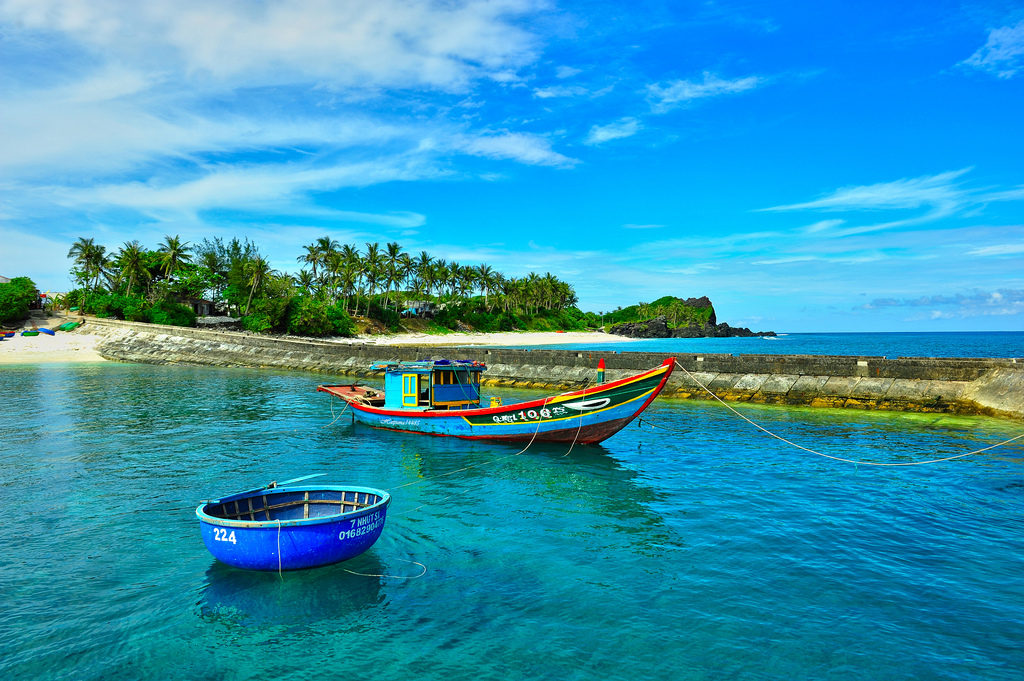 Taking a tour in Ly Son Island on summer holiday from June to September is great choice for you when the weather is fine with warm sunshine and cool wind. Hence, it will be suitable for bathing in the sea as well as participating in outdoor activities. In Ly Son, tourists can admire the blue of sea, sky, the verdant trees and garlic fields. Visiting other attractions in Ly Son Island like pagodas, heaven gate, and tasting special dishes mixed with garlic are definitely unforgettable experience, in addition.
Co To Island in Quang Ninh province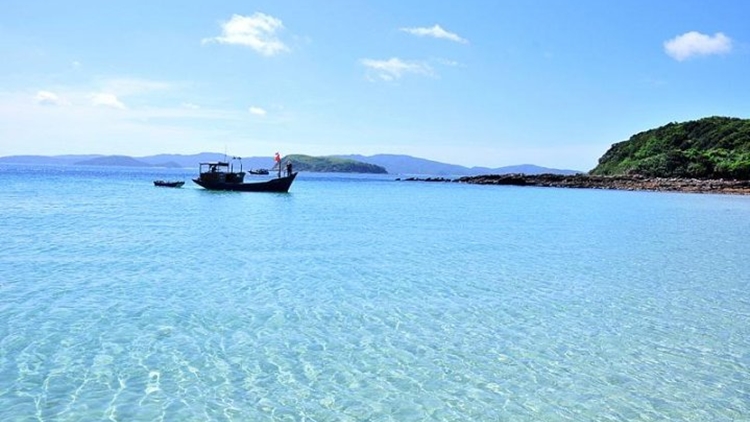 Co To is situated on sea of Quang Ninh province. It is not grandiloquent to suppose Co To is very beautiful because of its stunning seascape. As dropping to Co To, you will see and enjoy white sand beaches, crystal sea, waves crashing onto beach, vast green forests, and deep blue sky as well. Besides, you should not miss out on occasion to ride bike around this wonderful island, catch sunrise and sunset, or enjoy barbecue party nearby beach served with fresh, mouth-watering seafood…Surely, all will be great memories in your mind! Co To-an attractive destination in recent years is awaiting for your discovery.