Vietnam is blessed with breath-taking landscapes, rich history and glorious cuisine. From Hanoi to Ho Chi Minh City, Vietnam wraps around the coast of South Asia with kilometre after kilometre of sea views, thoroughly modern cities, and misty mountain villages. Your awesome adventure can't go wrong with convenient flights and comfortable hotels waiting when you touch down in this unforgettable destination! In this article, we offer things to know about the attractive Vietnam package deals 2018 including the history and Vietnamese culture revealing themselves in French and Chinese architecture.
Firstly, a passport is the most important things you need to have when you stay in Vietnam less than 29 days. And you can apply in the online channel. Getting a visa for Vietnam is slightly more involved than getting one for other countries in Southeast Asia. One suggestion for you is to photo two passports with you on the plane to present in Vietnam upon landing.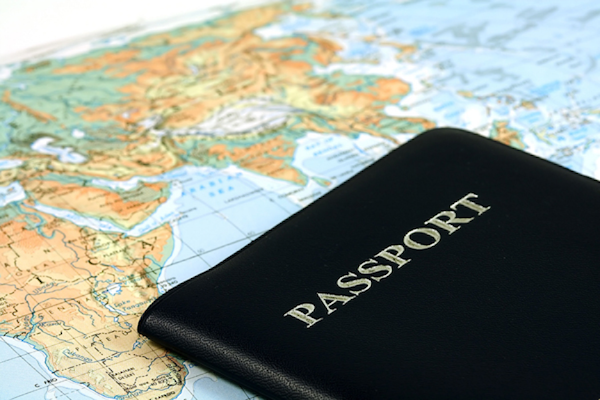 Secondly, Vietnamese is both the national and official language of Vietnam, and is spoken by the majority of its inhabitants. However, local people living in the traveling region who can speak English with simple level. So you don't worry about the conflict of language. Thirdly, the official currency of Vietnam is the Vietnamese dong. To get the best exchange rates, it is best to change up your sterling before flying to Vietnam. If you run low on cash, it is possible to change GBP at banks, as long as the notes you want to exchange are clean; many institutions will refuse to accept damaged or defaced currency. Alternatively, you will find plenty of ATMs in Vietnam, offering favourable rates. Fourthly, sun-seekers will not be disappointed as the country is consistently warm, with temperatures up into the late twenties. In the north there are four distinct seasons, whereas in the south there are only two seasons, with the cold season from November to April and the hot season from May to October.
Ho Chi Minh City
With all the complex history, colourful temples and mouth-watering street markets, you may never want to leave Ho Chi Minh City. If you get the feeling this seaside city in southern Vietnam is where you want to start and end your excursion, then check out our Ho Chi Minh City holidays and get ready for a non-stop itinerary. Ho Chi Minh city offers the system of infrastructure and high quality service for foreigners. Then, you can visit a lot of attractive places such as Notre Dame cathedral, museums, Ben Thanh market, …, natural landscapes and historical places. The best way to travel in Ho Chi Minh City is by motorbike. If you want to gain more experience, you can hire one and run along streets in Ho Chi Minh, stop in famous destination, get airy space and see daily life of people promises to give you excellent feeling.
Cu Chi tunnel
As you known, Vietnam is the richness of culture and history country. It would be a shortcoming if you forget to see historical relics in Vietnam. Vietnam Military History museum – Hoa Lo prison shows a large collection of propaganda paintings, which have titles. You are recommended to experience viewing the War in Vietnam from the Vietnamese perspective. Moreover, you should move through the heat and dark tunnels in Cu Chi to explore Hoang Cam kitchen, dormitories, meeting room, hospital.
Mekong Channel
You should come to the island with lush tropical gardens to know the history of the regions and steers. Coming to the tropical fruit, you will know the stories of the industry, coconut candy. Spending time gracing a coconut candy factory, where you will hear the history of the industry and watch how this confection is made. You should visit the catfish farm by motorboat after traveling downs the Mekong Channel. Coming to the traditional handicraft villages and tropical fruits gardens, you can enjoy the typical folk music in Southern Vietnam.
If you want to have more experience on the trip, one suggestion for you is to take a motorboat in order to transfer to Chau Doc. Cham villages have a mosque superficial, majestic, sparkling in the morning sunlight or sunset. Houses also have the type of unusual architecture with decorative patterns and decoration in houses. In particular, Cham women are very beautiful when they wear traditional clothes. You can try wearing them to take photograph. It is more fanciful.
Hue
Hue – a UNESCO world heritage site and is located in the city of Hue in central Vietnam. In the history, Hue has become the Vietnam capital by Gia Long who is the first king of the Nguyen Dynasty. It held this position for 9 Nguyen dynasties until 1945. Nowadays, Hue is a fascinating tourist attraction with unique royal tombs. Khai Dinh royal tomb is famous by the combination of French and Vietnamese's architecture. Next, Tu Duc mausoleum is located in a beautiful valley in the middle of an immense pine forest. Finally, Thien Mu pagoda is located on on Ha Khe hill, left bank of Perfume river with scared atmosphere and peaceful landscape are places you should remember to drop in Hue.
Hoian
Hoian is another destination in the attractive Vietnam package deals 2018. This town is very impressed with the town interesting lines of the lamp and is Vietnam's most atmospheric and delightful town. Almost houses are turned on with colorful lamps. Not only that, you also grace a lot of floating candles appeared on the river. Coming to Japanese Covered Bridge – the historical bridge and for a long time, it becomes an invaluable symbol of Hoian. For a long year, the Fujian Assembly Hall has created all the fundamental features in the structure of a Chinese Assembly Hall.
Danang
Coming Bana Hills, you can see the mountains, streams… which is very impressive. Fantasy Park is the largest state in Vietnam and satisfies the entertainment demands of all ages. One of the attractive places in Bana hills is the entertainment paradise with all kinds of game such as 4 – 5D film, skiver, the death race, dinosaur park… My Khe is one of the most beautiful beaches in the world. It attractives you by so many harmonious facilities supplied for tourism. The weather in My Khe beach is very suitable for swimming. And you also can take place the water sports like diving, water-skiing, diving, and the yacht race. Not only that, completely try many special kinds of seafood like shrimp, crab, squid, and abalone, …
Hanoi
Hanoi is one of Vietnam package deals 2018 which is famous for the huge of culture and long-time historical sites that attract a lot of tourists. The first place in Hanoi is Ho Chi Minh complex which includes the Mausoleum, his former stilt-house residence, and one-pillar pagoda. All places where the national hero lives, namely, President Ho Chi Minh. These places are located in Ba Dinh Square. Vietnam Museum of Ethnology concentrates on the 54 officially recognized ethnic groups in Vietnam.
In the next time, one recommendation for you is to take a cyclo tour of Hanoi Old Quarter will continue your trip in the capital. Hanoi Old Quarter is constructed following the combination of old-style and modern – styled. You also shouldn't miss Hoan Kiem Lake, which is located inside a complex of Ngoc Son Temple, The Huc Bridge, and Pen Tower. Another place you shouldn't miss is the Water Puppet show which is a traditional show of Vietnam country. These shows are very interesting by the activities like farming or legends like the golden turtle and the Emperor. Especially, guests will enjoy a meal during discovering this ancient dramatic art.
Halong Bay
Halong Bay is one of the world's natural wonders recognized by UNESCO, which is the place you shouldn't miss. If you want to keep more memory in here, you should book the room on the cruise as you can grace the stunning landscapes on the beach and enjoy the delicious seafood suppers. Vung Vieng is one of the largest fishing villages in Bai Tu Long. You come here to approach the villager's daily life as well as observe the traditional culture and customs of the fishermen. Moreover, you continuous visit to Pearl Farm. And you will enjoy several activities such as Sunbathing, traditional massage, swimming and so on.
Next, moving by the cruise, you will catch up Thien Canh Son Cave which is located on Bai Tu Long Bay. Inside the cave, it is a natural wonderland with a lotus, a baby elephant. To log in the cave, you need to walk up about 100 stone steps where you can climb on the heaven gate's side. The cave offers various of stone and flowers. This cave is famous for its wild and natural beauty, definitely, pristine limestone stalactites and beautiful surrounding landscape.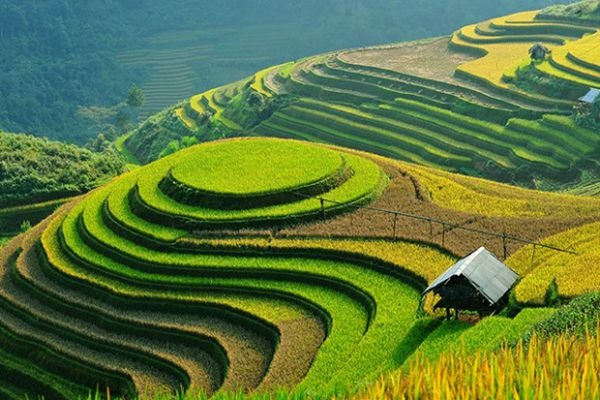 Sapa
The biggest magnet of a Sapa tour is that it is a beginning point for unforgettable trekking routes through the hills for stunning scenery and breathtaking views of the jungle and mountain ranges of Northwest Vietnam. Sapa is home to four ethnic minority mountain tribes. It is not hard to spot them, thanks to their fantastically colorful traditional costumes. To have a truly meaningful experience, you should spend time trying the home-stays with the locals. For our experience, from April to October is the best season for going hiking, while winter months here tend to be cold, misty and muddy.
Sapa is famous for its markets, and on almost every day of the week. Therefore, you don't worry about missed any markets during the coming time. Firstly, Coc Ly Market operates on Tuesday which is a great place to buy traditional costumes and to learn more about the local culture. There are two largest markets in the weekend including Can Cau Market and Bac Ha market. Can Cau market is fascinating and authentic experience. The most famous market in Bac Ha. You can buy several products, such as handicrafts, traditional costumes, and food.