Do you have a plan to discover Sapa Vietnam where located nearly 400km northwest of the capital city? Many seasoned travelers regard this town in Lao Cai as one of the most promising tourist spots in the country. It is not surprising because it is home to wonderful scenery that will certainly take your breath away. Nowadays, Travel Sense Asia are pleased to provide the useful information about the experience of the tour Sapa Vietnam for you.
How to get there
The most practical route into Sapa is via the overnight bus or train. High recommendation for you is to transfer to Sapa from Hanoi by train at night, it is more comfortable and safer than a bus or motorbike, and a lot cheaper than hiring a car. One of the reasons is when you choose a private operator, you will sleep in private, clean and comfortable cabin with four berths and fully equipped. Sapa can also be reached by bus which is faster but it is less comfortable and less safe although there have been no reported serious accidents on that particular route if you can't get booked on the train or want an option with cheaper price. Or if you want to gain more experience and have one more free day, you can hire the motorbike to transfer to Sapa. However, it is dangerous.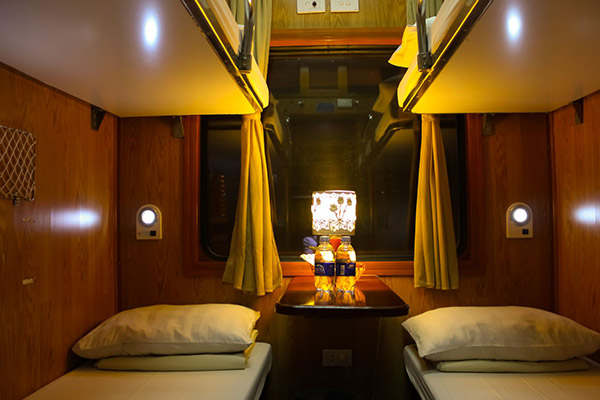 Where to stay
Sapa has a lot of low-cost to midrange places to stay with a few boutique and luxury options. For example, hotel, resort, homestay, or prepare the camp for hard trekking in Fansipan are the main types of accommodation in Sapa. One suggestion for you is to overnight at homestay as it is not only cheaper but also closer the local living than others. There are two types of homestay including the luxury homestay and the traditional home. You will get some quality time with the wonderful ethnic group community and expect to experience village life in all its glory. The second type is set within the famed rice paddies and has incredible views if the weather permits.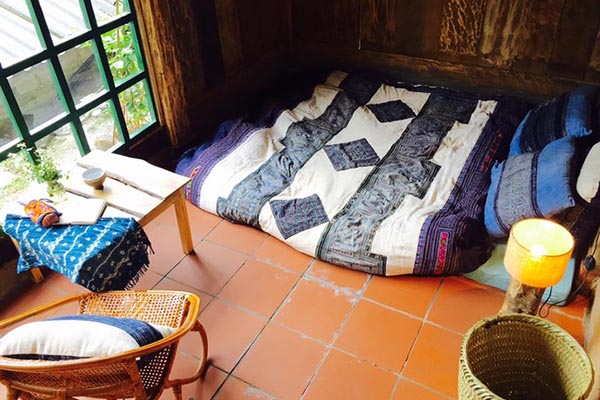 Learn About Its Climate
The preferred time to visit Sapa for the trekking tour is two periods including from March to May and from September to December as the skies are clear and bright. And from November to February, the weather is constantly cold, wet, and foggy. The coldest months of the year are usually January and February when the temperature is regularly close to 0ºC. The next period is the likelihood of experiencing brief rain showers, the weather is still warm and more pleasant which makes it great for exploring the local scenery. Therefore, before you start the tour Sapa Vietnam, you should search the weather forecast.
Delightful Sapa Valley in Northern Vietnam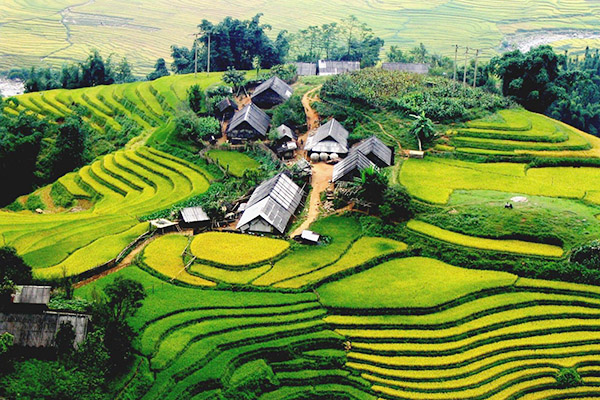 After the riding train from bustling Hanoi and you will arrive in the remote mountainous region of Sapa Valley, many minority hill-tribes and fascinating street markets. It ensures that you enjoy the best of Sapa all the year round with different taste of seasons and exciting outdoors. Silvery waterfalls are one of the most popular tourist attractions of the neighborhood, which located about a half hour from Sapa town that offers stunning views over surrounding mountains and lush forests belonging to Hoang Lien National Park. Mountain fruits like peach, plum, and pear are also found around here. One of the main activities in Sapa is trekking Fansipan which gives you the most challenge in the trip. There are many ethnic villages like Cat Cat, Lao Chai, Ta Van… where exit the long culture. You can approach the life of local people and know the living. And Terraced rice fields are the attractive things of best tours of Vietnam as they were voted as one of seven most beautiful and impressive terraced rice fields of Asia.
Many local markets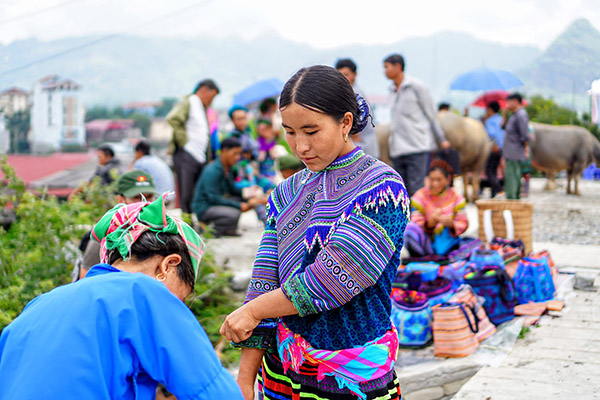 In the morning, visiting Sapa markets are found along Fansipan road, you will see hundreds of Hmong and Red Dao people. There are many weekly markets in Sapa such as Bac Ha market, Can Cau market, Cao Ly market and so on. Bac Ha market in Ban Seo which usually is organized Sunday with participated by Hmong and Red Dao. The second large market is Can Cau market met on Saturday, which located nearly 7 kilometers from the Chinese border, and just like the other markets in Northern mountainous provinces, a fascinating and authentic experience.  On Tuesday, Coc Ly market happens in the beautiful warm atmosphere with local hill tribes such as the Nung, Tay, Black Dao and Flower Hmong. These are traditional food and beverage of local people in Sapa, which you must try to taste when coming here. For example, the traditional foods include "Mèn Mén" (steamed corn wheat) combined corn wine, "Thắng Cố" (horse soup), five-color rice and so on.