Sapa is known as one of the most attractive destinations of Northern Vietnam. Sapa is famous for the rice terrace fields, the mountain, the culture of ethnic and the local markets. Are you setting up the plan traveling in this destination? Then you need some important tips for trekking in Sapa Vietnam. We offer several tips for you to get the awesome trip in holidays.

What needs to prepare before trekking in Sapa Vietnam?
Search the forecast weather
Before coming to Vietnam, you need to search the forecast weather both in Hanoi and Sapa to prepare clothing. Sapa has a similar climate with the rest of the country – seasonal changing weather. In the summer, the humid and hot tropical weather is the norm while in the winter; the milder temperatures dominate the pretty town with fog and even snow in some recent years. It is recommended that the best time to visit Sapa Vietnam is from March to May or from September to November. In those times, you can enjoy the relatively cool with temperatures (15°C to 20°C) and humidity. The nice weather is ideal for visiting the spectacular natural landscapes and fascinating cultural diversity. However, it maybe happens the change of temperature and irregular cases. Therefore, you need to bring medicine to keep the good health.
Choose the local guide
If you have a lack of experience in the trekking, you should hire a local guide to be your companion who is familiar with the local tracks, changes in weather, terrain, and the best lookout spots in the destination. Once Sapa has emerged as one of the most attractive tourist destinations of the country, you can easily seek for any tourism services including guides. Hence, it is no need to make bookings in advance as it is cheaper when doing it in person, due to the fact that treks are easily arranged in Sapa. Especially in Sapa, there has been homestay model in which travelers will live with local families for authentic experiences of the local living, your host can also play as your guide who is enthusiastic and expert in local topography. In addition, most of the local guides in Sapa are good at English giving you no worries about communication.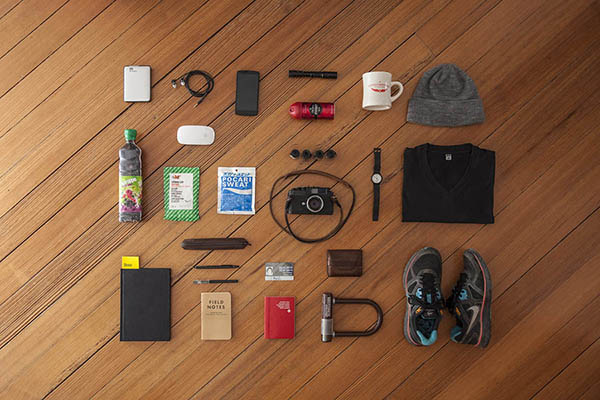 Bring necessary items
Small luggage
As you known, trekking process will waste your energy so you have just brought small luggage to save the energy. In the experience of trekkers, towels and bedding were not necessary. If you do a long trek, hiring a local porter is a good idea. Taking a rope with you is somehow very useful. The accommodations arranged by the tour were at a small family-run guesthouse. It was a bit of an open-concept with lots of mattresses lined side by side and a mosquito net over top, but we had clean bedsheets, warm blankets for the night, and fresh towels. That really was all you needed. Besides, you will need the suitable clothes, coat, raincoats, sport shoes, compass, some medicines, vitamin, fastfood, and snack, candy… The most important thing is water as you will be thirsty during trekking process. Some skin care cosmetics are also required. And you should wear good shoes, bring a rain coat because of the changing weather. When it rains the trekking road leading be muddy so you would better have a walking pole.
Devices
As you known, coming to the mountain, you make sure you bring your camera and that the battery is fully charged as its dangerous. You are free to take lots of photo breaks every time. Especially, the best moment should be gained when you came over a hill or reached yet another lookout point. Additionally, you also bring the mobile phone, traveling notebook and camera to search more clearly the knowledge anytime you want.
Three types of trekking in Sapa Vietnam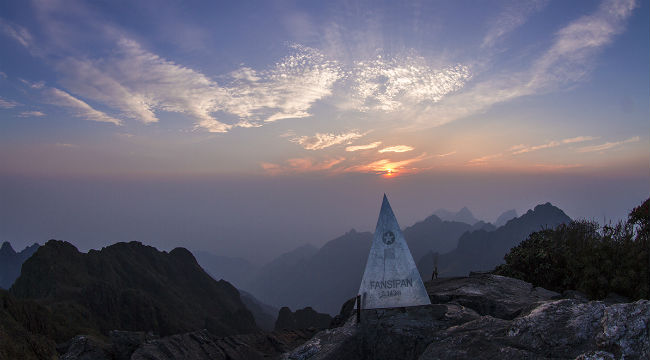 Hard trekking
Catching up the top of Fansipan Peak called the Roof of Indochina is the most challenging level for trekkers. Thus, you will need to spend two days and one night finishing the hike. You can't trek by yourself as the dangerous so you need a local experienced guide and porter who brings your luggage as well as understand the route deeply. After passing Cat Cat village and crossing Muong Hoa River, you need to trek upward for nearly 7 hours to reach the first campsite at a height of 2300 meters. The terrain from the first camping area will become steeper and make it difficult to hike since you trek through the arrowroot plantations and bamboo forests. One suggestion for you is spending their night sleeping in the tent in the mountain slope facing west, near a mountain stream. On the second day, you will climb to the peak of Fansipan Peak, with the height of 3143 meters. The final part will extend three hours due to the dense bamboo forest, but it is worthy as from the peak, you can grace the best panorama of Vietnam.
The most suitable season to discover Fansipan is from October to May as its advantages. When trekking in Fansipan Peak, you should prepare some necessary items. The one can hold about 3-4,5 kg and has straps on chest and abdomen, which should be strong and fixed. Tourists had better choose the dedicated hiking shoes, if not, The shoes should be soft, thick, waterproof and have good friction, high neck and sweat absorbing. If you travel in the months from March to May, bring the summer clothes. However, you need to bring the sweat wicking, good wicking, good elasticity and ventilation when you visit Sapa in three months from October – December. Besides, you should carry another belonging such as phone, backup charger, medicine, notebook sleeping bag and so on.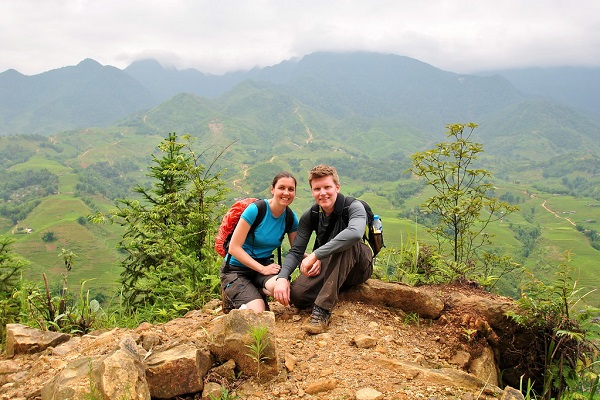 Medium trekking
The medium level Sapa trekking is easier than the hard trekking. You can take two hours to walk through Cat Cat Village where is located near the bottom of the deep valley right at the foot of Fansipan Peak before heading to Muong Hoa valley. Cat Cat is the old village of ethnic groups- attracts tourists from all over the world which is located in a beautiful valley. They have the distinctive customs and practices which have been lost in almost ethnic villages. This is a village of Black H'mong people where you can discover many interesting facts about their daily life as well as culture and architecture. In fact, it is also a good opportunity to purchase some traditional souvenirs and handicrafts right from the craftsmen such as twisting flax and weaving fabric.Their prices are not cheap for your demand.
Easy trekking
From Sapa town, before turning right to a path downhill, you will depart for a walk to Muong Hoa Valley by following the main road for about an hour. Muong Hoa is the attractive destination in trekking in Sapa Vietnam as its breathtaking scenery and it is the largest farmland for rice growing. It is an ideal place to your experience as along through the mountains is a strange carved stone. Sapa's Muong Hoa Valley has mysterious graphics as it spreads over 4 kilometers length and 2 kilometers width with at least 159 stones. Approaching the magnificent Muong Hoa Valley and gracing its breathtaking landscapes, you will visit small and isolated hamlets, villages in order to meet some ethnics like the Black H'mong, Zay and Red Zao at home. Muong Hoa River is connected by the valley and through the foot mountains and nourishing the earth. On rice season, the rice farmland valley is mixed different shades of green and yellow. Therefore, you will grace the overview from above. For example, patches of colors lining are arranged together, which creates amazing sensual patterns and a sublime and majestic landscape.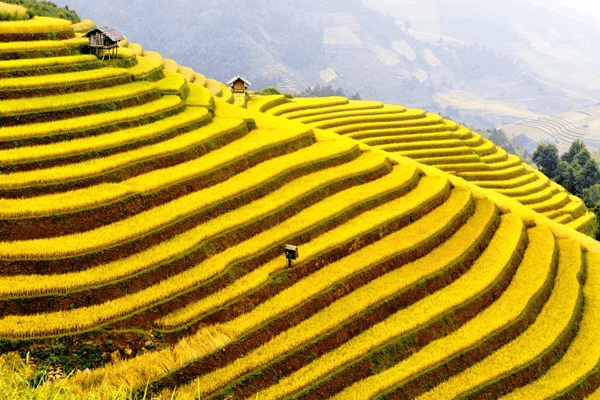 From Sapa, you ride east to Ta Phin Village and walk around the tribal village. Coming to Ta Phin Village, you are supposed to admire the lively life of Red Dzao people with famous embroidery craft. Of course, this village is considered as a comfortable Sapa trekking route then you could take more challenges by trekking through many ethnic villages and go further into the residence of local people.
A suspension bridge will lead you uphill to Y Linh Ho village, where you can visit H'mong people's house and know a closer view on their daily activities. You will enjoy the fresh air in the highland of Vietnam because of its really great for taking a walk. Y Linh Ho is a small village which owns many small hamlets scattering on the mountain with both of high and steep. This village is home to the Black Mong who wear the dark clothing in blacks and navy dyed with indigo which often seen in the hands of older Mong women. It has some specific points. They built their houses by rudimentary on their farmland and mainly cultivate corn and dry rice on the steep hillsides. As a result, the only way to get to the commune is on foot on the road.
Finally, after reading some important tips for trekking, are you confident to get the experience journey? We ensure your decision in trekking in Sapa Vietnam is true.