Are you extremely busy looking for perfect accommodations and hotels in Sapa and wondering whether those desiring hotels make you satisfied or not in terms of price, quality and standards as well? Don't worry; this article will be taken as an approximate guide to help you get the best view of 10 hotels in Sapa.
It's a piece of cake to find out a wide range of the best hotels and choice luxury and boutique options only by a few clicks on any hotel websites. However, according to the world's largest and most popular travel review website named Tripadvisor, there are the list of 10 best hotels in Sapa that are highly recommended by most tourists.
1. Sapa Lodge Hotel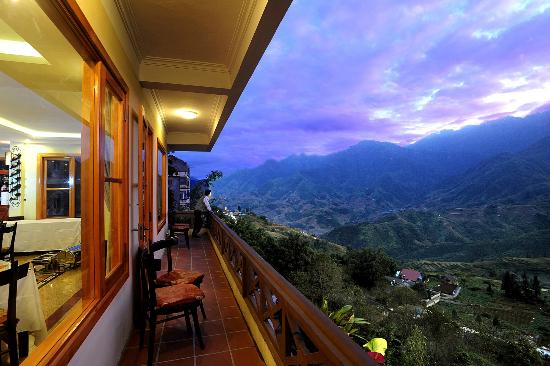 Welcome to Sapa Lodge Hotel, a leading hotel with a convenient location where you can feel Sapa completely. So as to enjoy an intensely romantic holiday with your friends or your family, Sapa Lodge is a more suitable choice than ever. Situated on the southern end of town on the rim of the valley hence, Sapa Lodge Hotel is always like a relief to return to the oasis of calm and getting back in through the front door, which certainly overwhelms you at first sight. Designed perfectly with every detail of architecture, customers will feel like you are in a very special place in which you can admire the whole beautiful scenery of mountain forests from the third floor in order to be closer to nature. Coming to this colonial style hotel, tourists will easily impressed by the level of service and 28 deluxe rooms with big view from balcony at Sapa lodge Hotel. These rooms are almost impeccably presented and greatly clean and comfortable. Besides, the staff couldn't have been more hospitable, thoughtful and attentive. All of which contributes making Sapa lodge Hotel become the best choice for views, price and service.
2. U Sapa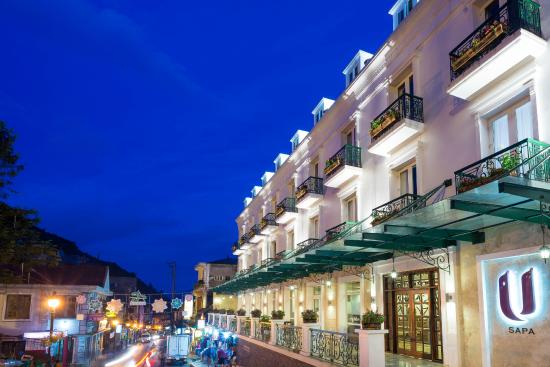 Located in the heart of Sapa town, which is close to Sapa cathedral, Sapa Market and Sapa Lake, four-star hotel bearing the name u Sapa is nothing less than an ideal destination for family trip to take a walk for discovering. Moreover, U Sapa is also a perfect stop for those peple who desire to conquer legendary Fan Si Pan Peak. Designed in a beautiful French Colonial style with an indigenous twist combined with services that are delivered with U's unique concept, the architecture and interior of U Sapa hotel all ensure that guests have a totally relaxing holiday experience at U Sapa Hotel to recharge and reconnect with the local environment and its beauty, promising to bring back them with the most memorable moments of a life time.
3. Elysian Sapa Hotel


It's merely 1 minute away from Sapa market, Sapa Church and the legendary Sapa love market, on the most ancient street – still known as Food Quarter, Elysian Sapa Hotel is reviewed by numerous tourists on the famous travel website TripAdvisor as one of the best boutique hotels in Sapa. Elysian Sapa Hotel offers a modern and diverse range of services and facilities such as Wi-Fi Internet, cable TV, electric kettle, great bathroom with standing shower, hairdryer and free toiletries. In addition, with an array of well-appointed rooms, the boutique Elysian Sapa Hotel offers you a most relaxing & comfortable accommodation in Sapa thanks to cozy decorated and fully featured rooms. In addition, all rooms are well maintained in an absolute cleanliness and hygiene. In particular, the menu of the restaurant's hotel is filled with both Western and Asian dishes, which may satisfy either adult or kids at once. In short, Elysian Sapa Hotel is the ideal place for astute travelers whether you are visiting Sapa for leisure or business.
4. Sapa Unique Hotel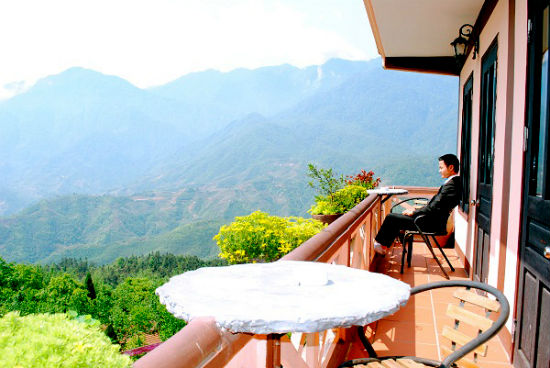 Regarded as the new building hotel in the heart of Sapa town, only a two minute walking to the Sapa Market, Church or Sapa Centre, Sapa Unique Hotel is really a a unique and dynamic tour operator continually developing new and undiscovered trips and show you all the real things in Sapa in particular and in Vietnam in general. Coming to Sapa Unique hotel, you will have wonderful time with awesome views of the mountains; rice terranes, valleys and streams as well as a lot of experience in great customer service, great staff attitude and a cosy friendly environment with plenty of charm, modern comfort and facilities. Besides, you are also welcome to enjoy desert or drink including a large buffet breakfast or a special menu for lunch and dinner, both Vietnamese and and Western cuisines on the terrace, to get closer to majestic nature of Sapa. Let's come and experience unforgettable moments at Sapa Unique Hotel from right now to possess the most improved standards and services and enjoy the most spectacular views ans unique culture.
5. H'Mong Sapa Hotel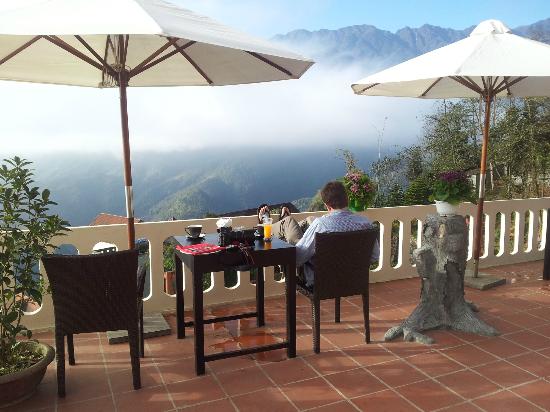 After a night bus form Hanoi, tourists will be warmly welcomed with gorgeous and astonishing views from lovely and comfortable rooms, which are readily prepared with with good showers in the bathroom of H'Mong Sapa Hotel away from the main street. The terrace facing this view is available all day because the room itself is large and has big windows with a stunning view of the valley, which is ideal to relish a beer or food from the restaurant at decent prices that offers an amazing value for money. Moreover, the hotel also provides bar/pub, shops, concierge, tours, Wi-Fi in public areas, concierge to ensure our guests the greatest comfort. Therefore, guests can choose from 30 rooms, all of which exude an atmosphere of total peace and harmony. However, what makes this hotel even more amazing though, is perhaps the quality of staff. All the staff is super friendly and work hard to meet all your needs to make sure that you have a great stay. The hotel is ethical in many ways and shows concern for the environment and local people. There is also a nice gift shop which sells quality handmade products for tourists to make souvenirs of their holidays.
6. Mountain View Hotel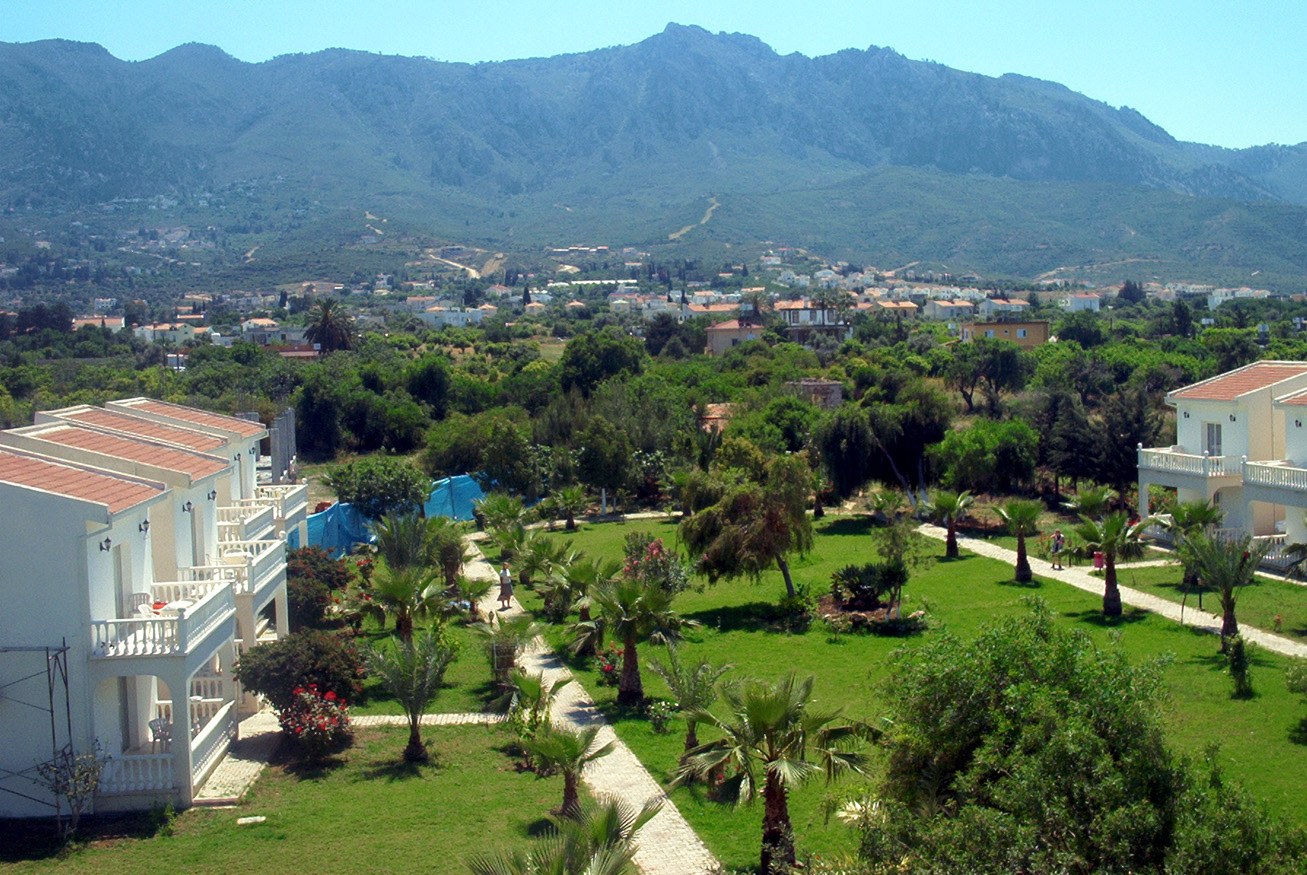 Situated in the heart of Sapa town, on cau May Street, the Mountain View Hotel is a more perfect stop than ever for backpackers who desire to discover all around ethnic minorities tribes in Sapa. This wonderful hotel is also highly recommended for its professional female trekking guide in the town and attentive English speaking staff to help you understand well about the country, people, and so on. In addition, the accommodation of the hotel fulfilling all the most important criterions with nice rooms, tasty Vietnamese meals, and especially easy prices also win millions of tourist hearts each year.With excelent location and high qualified rooms, the Moutain View Hotel promises to bring you convinience and unforgetable momery of your good stay.
7. Sapa Paradise View Hotel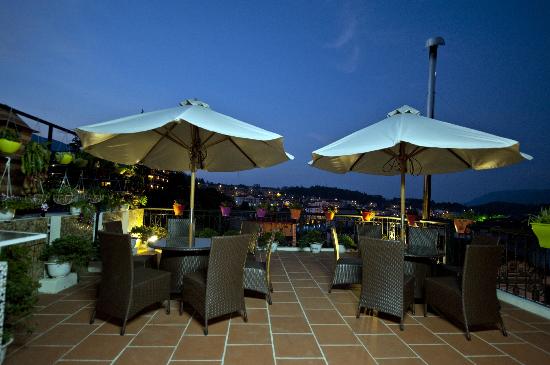 Located in a central location, about 50m far from the Stone Church and famous Sapa Market, Sapa Paradise View Hotel offers picturesque views drawing an extremely poetic mountain landscape and free wi-fi access throughout the precint. All the elegantly furnished rooms come with satellite TV, a seating area, and minibar and so on. Coming to this hotel, you will possess private bathrooms with showers and personal hygien items for free all the time. Besides, 24-hour front desk staff is absolutely attentive to assist guests with their luggage service and bike rentals. Here, guests even can dine at the campus of restaurant, which serves both International and Asian cuisine. Coming to this hotel, you can also enjoy the relaxing atmosphere of the massage, garden throughout the day. Sapa View Hotel is really a smart choice for travelers to Sapa (Lao Cai), offering a relaxed and hassle-free stay every time.
8. Sapa Victoria Hotel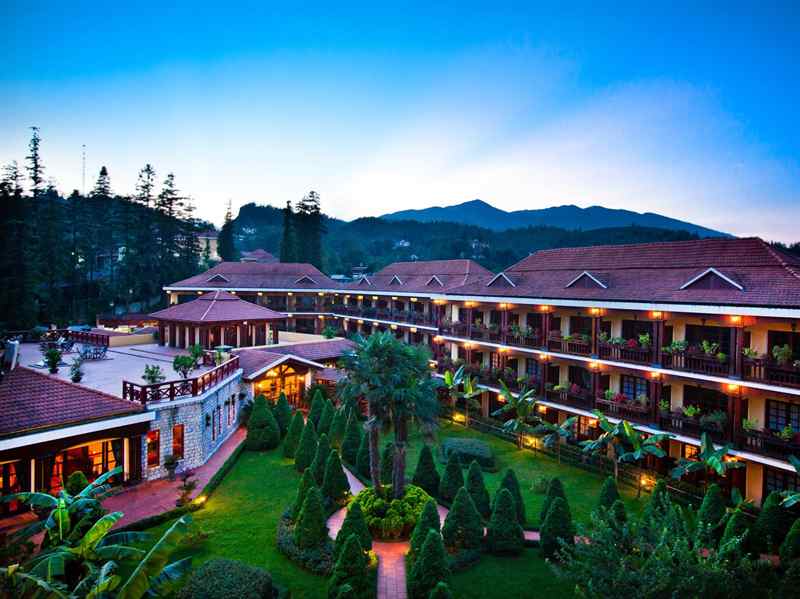 Located in Sapa, 380 km Northwest of Hanoi, among the Hoang Lien Mountains, in Lao Cai Province, Victoria Sapa Hotel is famous for its pristine environment, unparalleled scenery and cool climate. Sapa Victoria Hotel was opened in March 1998 and honoured to be the only four-star and luxurious hotel in North-Western region of Vietnam. At the minimum rate of US$160 per room/ night, you may easily imagine how luxury the superior quality of this hotel is. The luxurious traditional mountain chalet blends harmoniously with the surrounding scenery, allowing guests to enjoy something truly distinctive. Besides, the location and services have been carefully planned to allow guests to experience something different and unique in close harmony with nature and the local hill tribe people. Therefore, coming to Sapa Victoria Hotel, tourists will experience the finest services including high-end restaurant, indoor and outdoor pool, spa & sauna, fast internet access, business center, tennis court and gym and so on.
9. Sapa Eden Hotel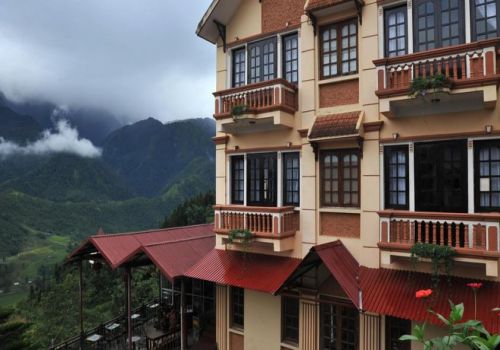 Not so far from the city center, situated in a quiet street leading to Cat Cat Village, Sapa Eden hotel impresses tourists with the incredibly spectacular view of valley and Fan Si Pan Mount, whether you are sitting in the restaurant or your room balcony during your time staying here. This lovely boutique hotel is highly recommended by its 15 spacious and comfortable rooms that meet fully international standards. In addition, the hotel's restaurant is also considered the best in Sapa with an extensive choice of delicious both international and local specialities. All in all, Sapa Eden Hotel is ideal for those who wish to have a great comfort and convenience, stay in a very friendly atmosphere and enjoy the beauty of this "misty town".
10. Auberge Hotel

Auberge Hotel is the tenth best hotel ranked by Tripadvisor, which is a fine old place with a French style built in the style of many mountain-top retreats from the colonial period, one of the first private properities in this mountain resort. At Auberge Hotel, all comfortable and cozy rooms are tastefully decorated with air-conditionings, lovely spacious bathrooms with tubs and a fireplace for colder nights, which is at a reasonable price of only $25 for all. Besides, with the super friendly and fantastic English and French speaking professional staff, tourists will be taken on a stunning walk through the breathtaking views across paddy fields, exotic flower gardens, bamboo forests and mountains. Why don't you come and experience to take a lot of affection with amazing service here from right now?
Sapa has loads of places to stay which can make you are spoilt for choice, particularly at weekends and peak holiday periods. Therefore, if you have set your heart on somewhere in Sapa, you should book an available in advance from right now. Hope that you can choose the most suitable room for your budget or travelling taste thanks to our consultancy.