Famous for the magnificent landscapes and rich cultural values of ethnic groups, Sapa has become one of the most attractive tourist destinations in Vietnam for both local and international visitors. Your journey to Sapa will be memorable if you can both experience the majestic nature and the special features of the lifestyle of ethnic minorities in Vietnam while enjoying the luxury service. Therefore, the hotel is the ideal stopover for you in Sapa. Here, we would like to recommend top 5 best view hotels in Sapa so that whenever you can enjoy the peaceful, romantic and poetic atmosphere in this northland.
Silk Path Grand Resort & Spa Sapa – first candidate in the list of best view hotels in Sapa
Classified as a 5-star resort with all necessary service, Silk Path Grand Resort & Spa Sapa owns a delicate style, luxury bounteous rooms, and most importantly, smooth sensible service and personalized enjoyment, making it an ideal mountain retreat for both of business travelers and leisure travelers.
Situated on a hill 1,5 km from Sapa town center, Silk Path Grand Resort & Spa Sapa has the panoramic view of the tranquility and majestic beauty of the Hoang Lien Mountains. This is a rare international five-star resort in Sapa up until now. From here, visitors can easily move to the famous tourist spots of Sapa:  Fansipan slings station 2km, Cat Cat village 3km …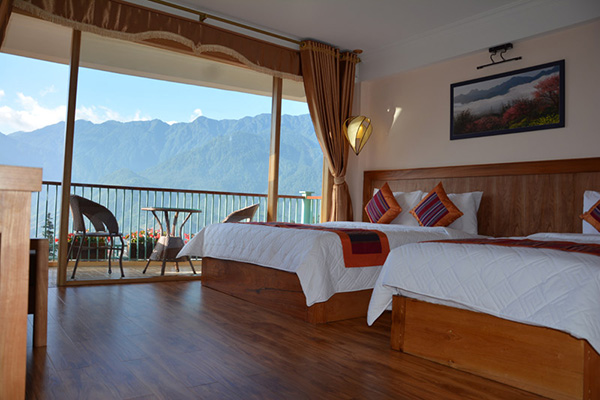 This luxury, comfortable hotel offers more than 140 bedrooms and adjoining villas that are designed in a modern, refined, minimalist style. All the bedrooms have wide open balconies with natural light and air fresh air of the uplands. Each morning, the tourists will enjoy the feeling of floating between the sea of clouds and enjoy watching the picturesque mountains appear before the eyes. Here is really one of the best view hotels in Sapa this year.
One of the highlights making every day in Silk Path Grand Resort & Spa Sapa become a new and exciting resort experience is a leisure and relaxation complex with an area of up to 4000m² – the largest complex in Sapa. Tourists can enjoy the Four seasons swimming pool with 180-degree glass frame or relax in The Chi Spa where your skin is taken care of by beauty process using purely natural ingredients combining the famous herbs of indigenous people. Alternatively, visitors can indulge in local delicacies, European and Asian dishes at Samu Restaurant and Italian dishes at Olivio Restaurant.
In addition, the campus of the resort also surprised you by the hundreds of species of flowers in four seasons, will be a "paradise" to take photos and share the beautiful moments and memories on the trip. This is a great option for you after a long day immersed in the nature and culture of Sapa
Amazing Sapa – One of the best view hotels in Sapa which you can't miss
Situated in the heart of Sapa town, conveniently located with shopping, restaurants and local attractions, Amazing Sapa Hotel can be proud to become a 4-star hotel with the best view looking out to Muong Hoa valley and Hoang Lien Son Range. Thanks to its refined design, spacious rooms, and attentive service, both of local or international travelers can also enjoy a relaxing and comfortable holiday.
This luxurious and comfortable hotel offers more than 80 rooms and suites with impressive views of the surrounding mountains and terraced fields. Each of the guest rooms is equipped with modern amenities to make your stay a memorable one. When you book here, you will experience the very comfortable and impressive service with heated indoor swimming pool, free wireless internet access, a fitness center, exquisite restaurant and bar, spa and beauty services, and a series of banqueting and meeting venue to respond to every need and event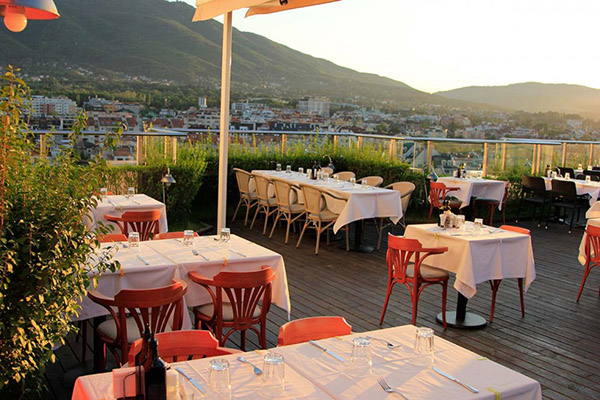 Every morning, you can enjoy the fresh air and the majestic nature of a mountainous town with this best view hotel in Sapa. If you want to enjoy delicious and unique food, let's go to the hotel's restaurant. If you want to have fun with your friends, the bar of Amazing Sapa will be the ideal place. If you want to have successful deals with your business partner or throw a romantic wedding in this beautiful town. Easy, as there are some cutting-edge meeting rooms and event venue.
After an exhausting day of leisure, you can relax in the heated swimming pool while watching the cloudy skies above your head, or experience a 5-star spa or massage. Guests of the hotel can enjoy on-site features like laundry service / dry cleaning, coffee shop, 24hr room service, meeting facilities. Amazing Sapa also provides laundry service / dry cleaning, meeting facilities, coffee shop, 24hr meal-room service, gym to bring tourists a complete holiday
Sapa Diamond Hotel – immersed in the cultural atmosphere of the North West
Located in Muong Hoa street – the center of this romantic town, covered with mountain ranges and cloudy sea, Sapa Diamond Hotel make you have an unforgettable experience with the majestic nature and the cultural atmosphere of the North West
With a capacity of up to 50 rooms, this 3-star hotel offers comfort in every room for travelers. Some rooms at Sapa Diamond owns a balcony. Rooms are also equipped with seating areas and flat-screen cable TVs. All rooms are decorated luxurious, spacious, airy and especially have views of the mountains and valleys. Therefore, tourists can watch the clouds intermingled Hoang Lien Mountains every morning or the peaceful village of the Mong, the Dao … every sunset. Here deserves one of the best view hotels in Sapa this year.
The hotel's unique feature is the restaurant and the massage parlor. Situated in a wide 8th floor and panoramic view of the Fansipan Mountains, White Cloud Restaurant is sure to attract all of the visitors every morning with a buffet breakfast or romantic candlelit dinners with a special menu of the Chef, including continental options, Asian and American. Thanks to the prime location of the hotel, tourists also have the opportunity to more easily participate in special ethnic markets, take pictures, buy unique souvenirs, immerse in the cultural atmosphere of the North West. And what is more wonderful when you are relaxing after a day of fun, enjoy the moment of absolute relaxation with professional spa space and trained staffs. Unique Spa Process of Ethnic Minorities will surprise you with the effect it brings.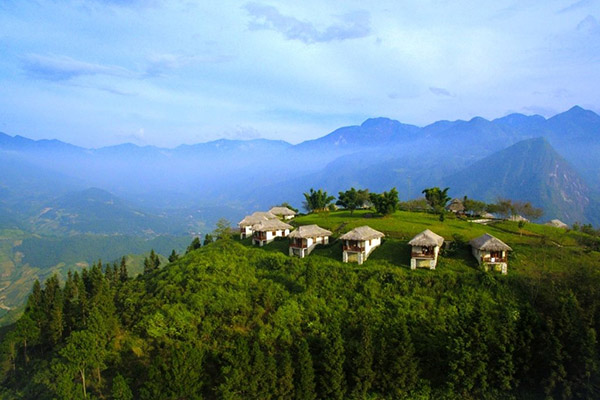 This is a really worthwhile option for both of local and international tourist to Sapa.
Sapa Panorama – The ideal option for your budget
If you have a budget, Sapa Panorama would be an ideal choice. Situated in the peaceful center area of Sapa and 100 meters from Sapa Church, Sapa Panorama Hotel is a new and popular hotel in Sapa. It offers amazing views of both Sapa town and the picturesque nearby Fansipan mountain range.
Including 35 king-size double, twin, triple and VIP rooms, this 3-star hotel is excellent value for money with all the services of an international standard hotel It has already become popular for its luxury Vietnamese breakfast buffet and along with its Cau May Restaurant, which offers traditional European and Vietnamese lunches and an A la carte menu for dinner. Tourists can be assured of delicious meals in a wonderful environment. For those visitors want to relax or meet with friends, the Panoramic Café would be a perfect option.
Thanks to the prime location of Panorama, visitors can easily explore and enjoy the fascinating small town of Sapa, while at the same time soak up and immerse themselves in the unique culture of the ethnic minority people. It is also an ideal base for the many wonderful journeys available in the area.
With the trained careful management and staff, Sapa Panorama hotel will offer you not only the comforts of one of the best view hotels in Sapa but also a chance to experience a friendly and effective of hotel's manager and staffs who are always ready to help you with any of your daily requests or requirements.
Topas Ecolodge Sapa – Peaceful and relaxing eco-resort
If your favorite is majestic and peaceful nature, let's come to Topas Ecolodge Sapa. Not only an ordinary hotel, Topas Ecolodge is now the only one of its kind in Sapa. Situated on the top of a beautiful hill deep in the mountain range of Hoang Lien National Park and only 45 minutes to the amazing Sapa town in North Vietnam, this unusual hotel owns special services and become one of the best view hotels in Sapa.
Nestled on a hill, Topas Ecolodge is built like a bow overlooking the neighboring mountains, greeting the majestic landscape of the Hoang Lien Mountains changing continuously according to the four seasons.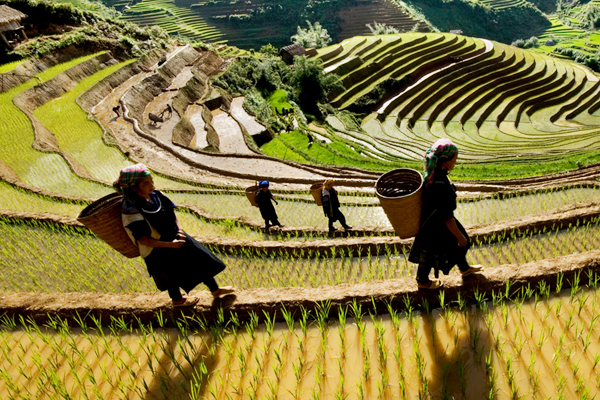 Topas Ecolodge Sapa provides 33 mountain bungalows who built as rustic chalet-style single bedroom houses from local white granite. All of its bungalows are simply furnished with wood furniture, bamboo and rattan feel close to nature. Thanks to the private dress circle in every bungalow, you can enjoy a magnificent view of the sky-high peaks and deep valleys with many ethnic minorities villages. This is also the best view place where you can sit chatting, reading, listening to music or simply sit back and relax in front of a vast space and wind …Topas Ecolodge is a perfect place for touring in the surrounding area hiking or biking or just relaxing.
This best view hotel in Sapa is the ideal choice for those who want to find a place to "hide" the noise, the bustle of busy life. immersed in beautiful majestic nature, feel a slow and peaceful life.
The world is a book and those who do not travel read only one page. Hopefully, with these suggestions, you will have useful information to choose for yourself a suitable hotel in the majestic, poetic Sapa. Let's fill your world book with interesting trips suggested by Travel Sense Asia. Have a great experience at Sapa!