Northern Vietnam has a lot of ancient history and stunning landscapes. A tour starts from the bustling city to the hill-tribes and down to the beautiful beaches. If you don't a lot of time on the trip, let's select some highlights to fit your itinerary can be tricky, but this list can help point you to the region's top destinations. We believe that the top 5 places in the best of Northern Vietnam offer great value as it introduces the region's main sights, providing plenty of flexibility so you can experience an adventure.
Hanoi
If you want to visit the first place in Northern Vietnam, it will likely be Hanoi. Hanoi is an architectural treasure and historical center of Vietnam for over a thousand years. It is actually a beautiful and vibrant capital city.
First of all, you will visit the complex of destinations including Presidential Palace, One Pillar Pagoda, and Ho Chi Minh Museum, which houses an almost surreal exhibition of Ho Chi Minh president and Vietnam's struggle for independence. The next stop will be The Perfume Pagoda is a temple complex just a couple of hours from Hanoi. You can visit several Buddhist temples—all active places of worship—until they arrive at the base of the main complex by small rowboats. Fortunately, the cave housing the main temple is a large one, with high ceilings and huge formations, you can use a gondola. They come here to pray for a healthy family and good fortune.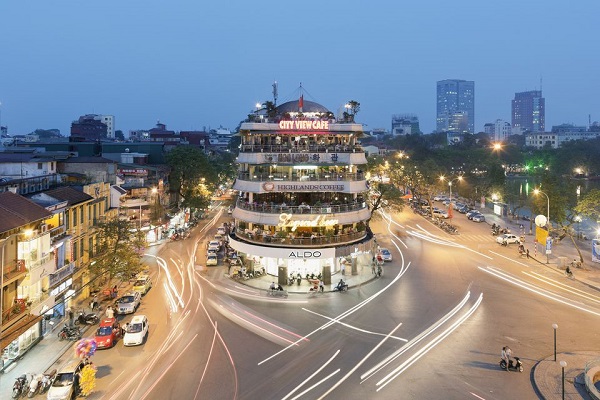 Hanoi Old Quarters are accumulated blend of eastern and western culture. you should take a cyclo tour around Hanoi Old Quarter to enjoy the winding narrow streets. Hanoi Old Quarter is famous for both old-style and modern – styled streets to adapt to the dynamic atmosphere. You will enjoy the ancient shops and storefronts appeared more than 1000 years. Hoan Kiem Lake is located in the center including a complex of Ngoc Son Temple, The Huc Bridge, and Pen Tower.
Mai Chau
Mai Chau is a district with lush greenery, beautiful mountains, and a vibrant culture. It is a wonderful place to explore if you are looking to get an authentic view of the many cultures that have found a home in Northern Vietnam. Mai Chau is a home of seven distinct ethnic groups: Hmong, Zao, Muong, Hoa, Viet, White Thai, and Tay. Come to Mai Chau, you will admire not only the verdant valleys but also stilt houses. These houses are constructed 3 meters off the ground, and they often provide shelter to animals escaping inclement weather.
Especially, Thai people make colorful clothes by "Tho Cam" materials. They offer many souvenirs for customers such as wallets, bags, embroidered pictures, hats etc. Travelers can find the various color goods in the Mai Chau market. This market is a mixture of nature and people. You will admire the exquisite talent of the Thai and enjoy the local specialty food or buying local fresh products all give you great pleasure.  
Sapa
Sapa is known for its fresh population by its proximity to incredible scenery and the giant mountain. Sapa is home to many hill tribes such as the Hmong, the Dao, the Muong, and the Tay.
Cat Cat village is the old village of ethnic groups which attracts tourists from all over the world for its distinctive customs and practices. This is an opportunity to see farms and techniques used by the people in the area. Cat Cat village, the home of the Black H'mong people, who is famous for its brocade weaving craft as well as its gold and silver jewelry making. It is a great chance to purchase some traditional souvenirs from the craftsmen such as twisting flax and weaving fabric.
Shin Chai is a community village which is known for cultural acclimatization. They will take the time to teach textile weaving and they are willing to explain the names and function of the local flora of the Red Dao ethnic people. The women wear colorful clothes with distinctive jewelry and red turban. Muong Hoa is one of the most famous places for breathtaking scenery. It is far from town about 14 kilometers, you must trek along Muong Hoa River. On the way, you can grace the rice cultivating. Muong Hoa valley is created by lots of colorful flowers in the various beauties. After that, you cross the small town and rice fields of the ethnic minority people of H'Mong, Dao and many others. Almost ethnic groups live and work on the sloping land for hundreds of years.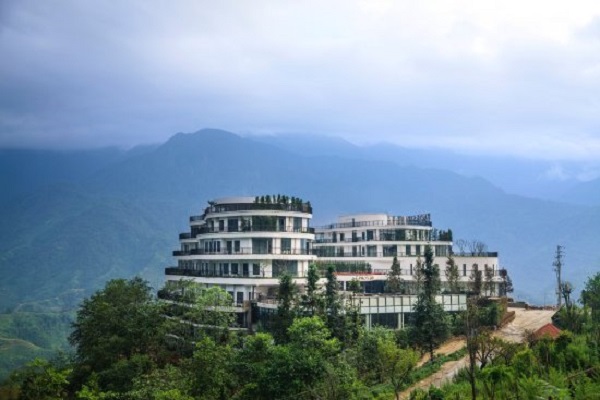 Sapa is famous for its markets. Therefore, you can read more the schedule of the organization each of market to arrange your plan. Firstly, Coc Ly Market opens on Tuesday so coming here you can buy traditional costumes and learn more about the local culture. On Wednesday, Sin Cheng Market is a small market in the Si Ma Cai district, where you can meet several ethnics of the White H'Mong, Flower H'Mong, Tay and Black Dao who sell the beautiful traditional costumes. After one day, Lung Khau Nhin is located high in the mountains of the Tram Ton pass. Various small tribes are gathering to sell their products. At the weekend, there are two largest markets such as Can Cau Market and Bac Ha market. Firstly, Can Cau market is located only 7 kilometers from the Chinese border, which gives you a fascinating and authentic experience. The most famous and biggest market of Sapa is Bac Ha. Hence, you can buy many great products such as handicrafts, traditional costumes, and food. Various tribes are gathering at this market.
 Ninh Binh
Ninh Binh is one of the top 5 places in the best of Northern Vietnam which all offer many stunning sceneries. Providing for tourists a complex of both ancient and new pagodas is Bai Dinh Pagoda. You will be surprised by the background of this pagoda because it is the largest pagoda in South East Asia has recently been listed as a top attraction in Vietnam and the region. The Bai Dinh pagoda is built by many parts such as Tam The Temple, Phap Chu Temple, Quan Am temple, Bao Thap, Bell Tower and dormitory area for Buddhist monks.
Trang An Landscape Complex is an impressive limestone covered by forest. Coming to this destination, you can find temples, dozens of valleys and about 50 different caves. Not only that, tourists can travel along the Ngo Dong River and visit the cave about 2.5 hours to travel around Trang An. Then you shouldn't miss Tam Coc – the great place in Ninh Binh province. Travelers have to sit on the boat and visit caves. Especially, small boats will be driven by the local woman along the river through caves and past paddy fields and karst formations. To save time, you can combine two destinations including Tam Coc and Thai Vi Pagoda. Tam Coc and Trang An are more and more attractive numerous tourists if you avoid weekends and Vietnamese holiday periods it's not too overwhelming.
Halong Bay
Halong Bay is one of the world's natural wonders recognized by UNESCO, which owns the natural beauty space but also hide the legendary beauty. Halong Bay is located in the north of Vietnam, with four distinct seasons: spring, summer, autumn, and winter. Almost any time around the year you can travel Ha Long but the best is from April to October. The weather is quite cool and pleasant. To get the most memorious itinerary, you should book the room on the cruise in order to grace the stunning landscapes on the beach and enjoy the delicious seafood.
First of all, while enjoying the lunch on the cruise, you will forward to the limestone islands of Bai Tu Long Bay. You will approach Vung Vieng fishing village which is one of the largest fishing villages in Halong Bay. One of the most attractive things in there is driven rowing boats or kayaks to enter Vung Vieng village. Most tourists want to approach the life of local people in order to observe the traditional culture and customs of the fishermen. One place you shouldn't miss is Pearl Farm. You should join one of the following optional activities: Sunbathing, traditional massage, swimming and so on. You will offer another option on the trip, it is going kayaking by your couple at Ban Chan island. You will grace a unique masterpiece on this beach as it is the harmony between the clouds and water. A good sight is created by rocks and trees of green forest surrounded on the sea. Not only that, it has the nature points with a poetic beauty and charm to heart with the fresh air, blue water, and white sand stretching. We believe that the landscape is very attractive as you can enjoy sports activities on the beach like swimming and playing some volleyball or try your hand at some kayaking in the magnificent setting of Halong Bay.
Continuously, you cross the towns of Hon Gai and Cam Pha, Oan Lagoon, Monster Head, Teapot Islets and Thien Canh Son Cave. To approach Thien Canh Son Cave, you must cross thousands of limestone islands, islets and hundreds of small sandy beaches. Thus, you will admire the paradise with a wonderful beauty of stalagmites and stalactites – an image of a lotus, a picture of a baby elephant. The ceiling of the cave is covered with numerous sparkling stalactites. Of course, you discover the strange cave.