Vietnam belongs to tropical climate with four seasons during year in the North: Spring, Summer, Autumn and Winter. For each season, it is separately full of wonderful things, beautiful sceneries and many attractions. Spring lasting from January to March is ideal time for visiting the north of Vietnam .
There are so many appealing destinations for tourists to enjoy the spring in the new year. That could be the happy moments to immerse in the spectacular landscapes  in the Northwest or to sightsee hallowed temples and pray for health, success, happiness…
1. Sapa town – Lao Cai
Sapa is truly a Vietnamese families and foreign tourists 's favorite destination in the early days of spring. This place is deeply hiding miracles of nature, its natural landscapes with imposing mountains, hills, terrace fields spreading to heaven's rim, green forests…all is likely drawing such a harmonious, lovely and very wonderful picture that everyone will be charmed right from the first sight. In Spring, Sapa becomes more and more attractive. Touring in Sapa, you will enjoy romantic, joyful time; soak up the fresh environment and spectacular mountains and forests. Especially, you will possibly experience merry atmosphere on welcoming new year occasion and join in exciting festivals which is bearing special cultural identity here.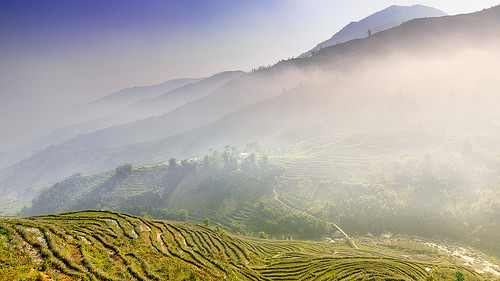 2. Dong Van stone plateau – Ha Giang
Dong Van Stone Plateau is recognized as one of a few global geological parks with over 400 to 600- million- year rocky mountains. Tourists do not only admire rugged and mountainous terrains, stone mine, stalactite caves, but they also research and learn about unique ethnic identity of upland people. Through Hanoi to Dong Van plateau journey, you will come across and view the beautiful sceneries such as Bac Sum Slope, Quan Ba Heaven Gate, Fairy mountain, Ma Pi Leng Pass, Meo Vac Fair…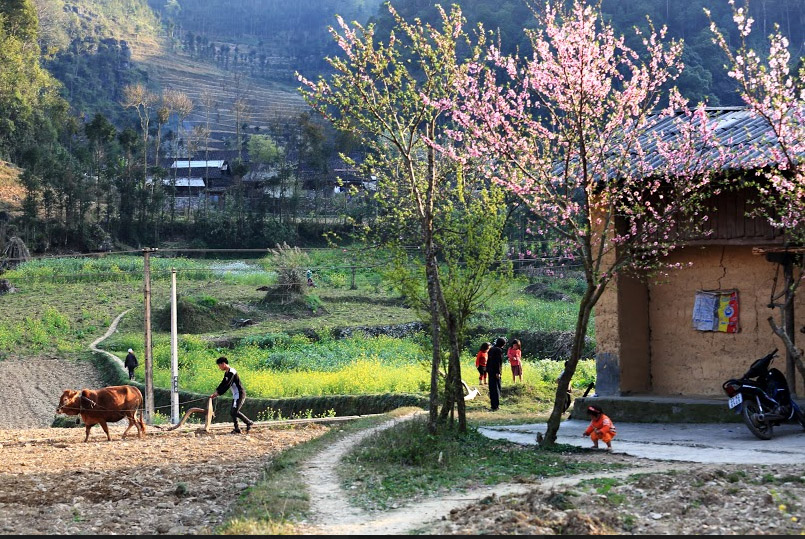 3. Moc Chau Plateau- Son La
Moc Chau Plateau ( Son La) always draws visitors by its natural beauty  in full seasons of the year. However, the greatest time to travel to Moc Chau is in Spring when Peach-blossom, Plum blossom and white canola fields are blooming all over Moc Chau's forests and mountains. If you come to the Plateau in winter, you will be fascinated by immaculate white canola fields blooming throughout hills . Wonderfully, in Spring, you will have chance to contemplate a lively painting of bright sky blending well with the colors of green tea hills, endlessly young and fresh grass. On this occasion, tourists can wander on the hills of tea, plum and watch the blue, pure sky at the same time. In addition, visitors can attend to Ban flower festival which is known as Thai people's praying rain ceremony. It is annually held in February while mountain-ebony flower ( Ban flower) is blooming in white overwhelming Northwest hills.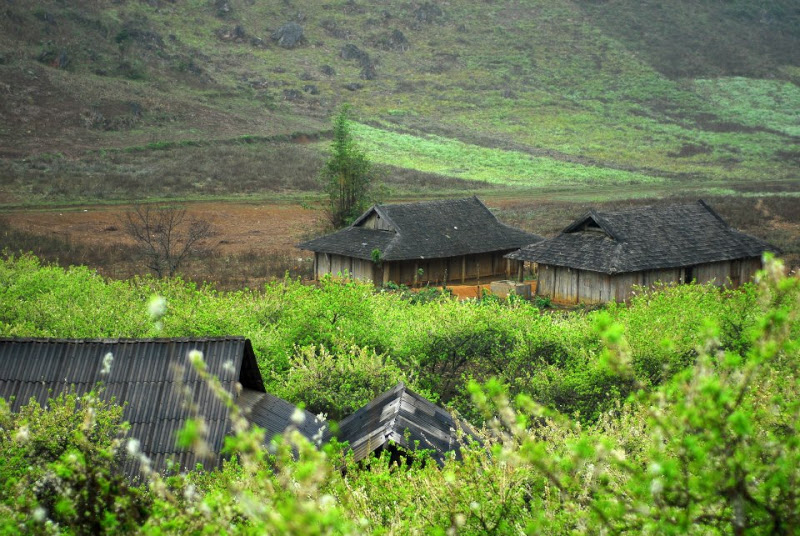 4. Famous places in Hanoi
As referring to Spring attractions in the capital city, we should not miss out on Hoan Kiem lake, the Imperial Citadel of Thang Long, Temple of Literature, or West Lake Water Park. On the early days of new year, these sites are beautifully decorated and organized a lot of exciting exhibitions, art programs and entertainment to serve tourists. Moreover, some famous temples are chosen to sightsee, enjoy peaceful space and wish good things for family like Thay pagoda, Tran Quoc pagoda, West Lake palace…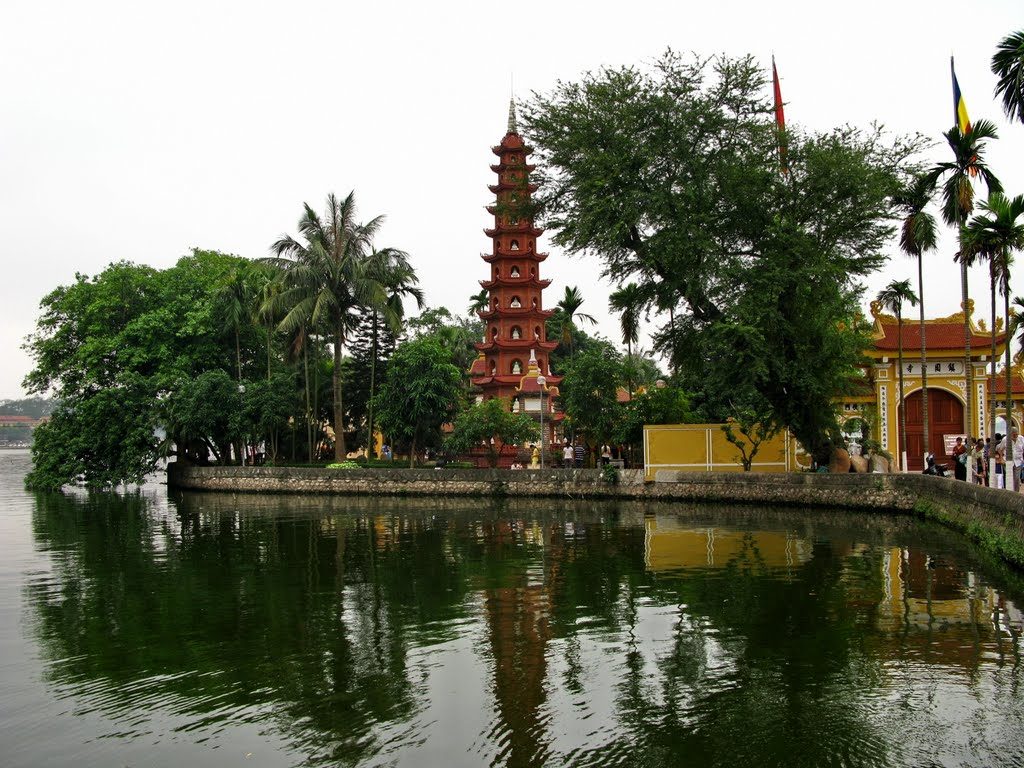 5. Celebrating scared sites programs in Spring
Visiting temples, worshiping, wishing health and good things for family has been highly valuable tradition of Vietnamese people on New Year's days. Scared and renowned temples as Yen Tu , Bai Dinh pagoda are  always attractions not to be missed in the Spring tour.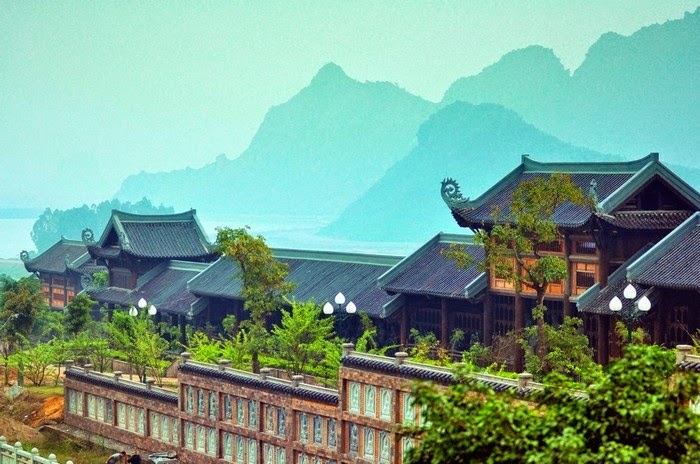 Perfume pagoda ( Huong pagoda) festival season is occurred from after Tet holiday to March in lunar calendar. Going to this festival, visitors will sightsee high mountains, deep forests, long streams combined harmoniously with green paddy fields, and enjoy happy atmosphere of festivity.
Being as well-known as Perfume pagoda, Yen Tu temple is considered as one of holiest temple in Vietnam. Every year, the location welcomes millions of domestic tourists and international visitors as well.
Bai Dinh pagoda-located in Ninh Binh province, is known as one of the most famous destination in Hoa Lu Ancient Capital. It is the biggest pagoda in Southeast Asia including 500 subtle Arhat statues carved with white monolithic stone.