You have plan the must-see cities in Vietnam from North to South, admire the beautiful nature, and taste different Vietnamese flavors. You still have plenty of free time to discover destinations on your own as well. Vietnam – the country of wonderful landscape and world heritages possesses valuable cultural and historical values. In this article, Travel Sense Asia offers the most memorable Vietnam itinerary 10 days for foreigners who have the plan travel to this beautiful country.
On the first three days in the Northern region
Hanoi capital
Hanoi is the capital of Vietnam – a 1000-year-old city – one of the best deals Vietnam holidays that you should visit. The worldwide famous city has attracted a large number of travelers and anyone coming here has a good impression, making it a must-come destination of Vietnam. It is appreciated by not only Asian but also American and European travelers.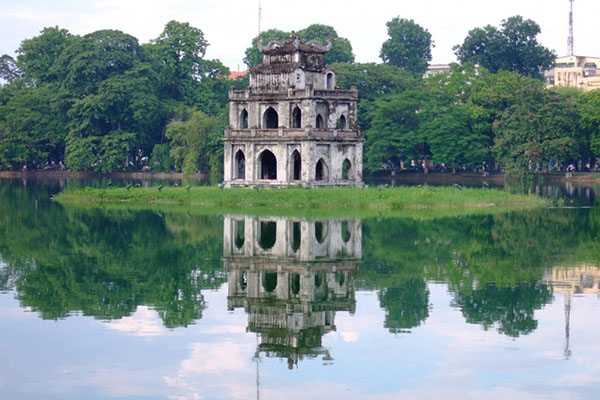 Some attractions you shouldn't miss when coming to Hanoi are The Ho Chi Minh Mausoleum, Uncle Ho's Stilt House, and One Pillar Pagoda, The Vietnam Museum of Ethnology, the Temple of Jade Mountain, the Temple of Literature… The tourist like walking in the city's old quarter the most. It is the oldest and most popular area in the city where you can have the capital city to yourself.
Then stop in Dong Xuan market to enjoy a wide range of delicious Vietnamese traditional dishes such as pho, banh mi, bun cha, Banh Cuon (Vietnamese rolled rice cake), cha ca, etc. with reasonable prices.
Halong Bay
Ha Long is a popular travel destination – one of the best deals Vietnam holidays. This place is also a UNESCO World Natural Heritage Site. Halong Bay is a beautiful natural wonder in northern Vietnam near the Chinese border. It is dotted with 1,600 limestone islands and islets and covers an area of over 1,500 sq km.
You cross the towns of Hon Gai and Cam Pha, Oan Lagoon, Monster Head, Teapot Islets and Thien Canh Son Cave. The travel route to Thien Canh Son Cave is going through thousands of limestone islands, islets and hundreds of small sandy beaches. Thus, you have the feeling in the paradise with a wonderful beauty of stalagmites and stalactites – an image of a lotus, a picture of a baby elephant. Besides, you discover the geological value of the bay, and to enjoy the strange cave.
The day starts early onboard with Tai Chi session on the sundeck. Tai Chi is a combination of deep breathing and relaxation with slow, deliberate movements, meditation, and breathing exercises. Tai chi is very good for your healthy and safe for all ages and fitness levels. This session is a great benefit for relaxation and wakes up your body in the morning. It is a very practical way for you to refresh from a mind.
The cruise comes to the limestone islands of Bai Tu Long Bay and head to one of the destinations in Hanoi Vietnam Halong Bay is Vung Vieng fishing village – one of the largest fishing villages in Halong Bay. After climbing up the mother boat, you will be departed by rowing boats or kayaks to enter Vung Vieng village. This village offers a great opportunity for visitors to experience the villager's daily life as well as observe the traditional culture and customs of the fishermen. Moreover, you have a short visit to Pearl Farm to learn how natural pearls are created and return to Paloma Cruise for your leisure or join one of the following optional activities: Sunbathing, traditional massage, swimming and so on. You will take 30 minutes to freshen up and finish packing then upon return to the boat. Otherwise, you have another option in there, it is going kayaking by yourself at Ban Chan island. Ban Chan beach brings a unique masterpiece, bewitching any public mind had. Its landscape is the harmony between the clouds and water. Ban Chan is surrounded by rocks and trees of green forest covering along the sea, nature points with a poetic beauty and charm to heart with the fresh air, bluewater and white sand stretching for kilometers beneath blue casuarina pines. It ensures this place is very attractive as you can enjoy yourself on the beach, swim and play some volleyball or try your hand at some kayaking in the magnificent setting of Halong Bay
On the next four days in Central area
Hue Monuments
The Complex of Hue Monuments is a UNESCO world heritage site and is located in the city of Hue in central Vietnam. Gia Long is the first King of the Nguyen Dynasty in 1802 who founded Hue as the Vietnam capital city by Gia Long. It held this position for 9 Nguyen dynasties until 1945. Nowadays, Hue is a fascinating tourist attraction with antique and unique royal tombs and dreamy sceneries. Khai Dinh royal tomb having the combination of French architecture and Vietnamese's classical materials, Tu Duc mausoleum located in a beautiful valley in the middle of an immense pine forest, and Thien Mu pagoda being on on Ha Khe hill, left bank of Perfume river with scared atmosphere and peaceful landscape are places you should remember to drop in Hue.
Hoian
You will visit the 400-year-old Japanese Covered Bridge which reflects a Chinese communal hall, and the colorful market. It is an invaluable property and has officially been established as the symbol of Hoian. It was constructed by the Japanese then living in Hoian to across the water. The Fujian Assembly Hall, which bears all the fundamental features in the structure of a Chinese Assembly Hall, is believed to be built by Chinese merchants of the Fujian Province.
In this afternoon, you will have an experienced tour in the Lifestart community which is a non-profit charity organization. Especially, you will learn life skills through handicraft. The mission of this tour directly supports disadvantaged of members in the community. At the end of the session, you will be able to keep your own handmade card as a souvenir. Or, you can buy the handicraft souvenirs for your family and friends. Hoian traditional lanterns are very famous and attractive foreigners by the beautiful charm of houses and streets.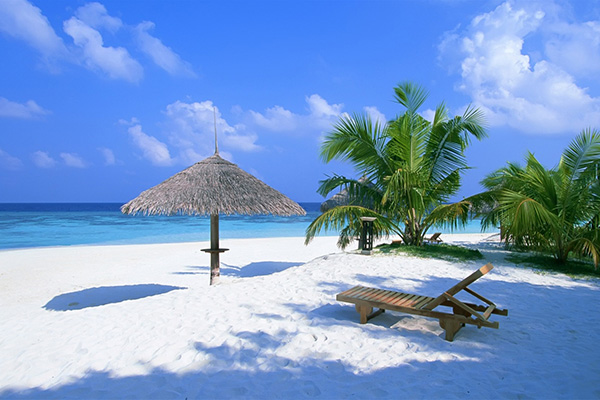 Danang
In the evening, one of the most popular activities is walking to Dragon Bridge which is a special bridge in Danang. However, to grace the particular you should come to there before 9:00 p.m. Dragon bridge is built over the Han River. Fire-breathing in 2 minutes and water breathing in 3 minutes are breath from the dragon on the bridge. It is very attractive for the sight of foreigners.
In the morning, My Khe is worldwide known as one of the most beautiful beaches in the world which are always welcome you with all harmonious facilities supplied for tourism. It is convenience in the swimming or and some activities like diving, water-skiing, diving, and race activities. It is time for you to sunbathing under the sunny, nice wave, cool water, and fresh air. Moreover, you approach the life of local by seeing the fishermen do their work. Besides, you should try many special kinds of seafood like shrimp, crab, squid, and abalone
On the last three days in the Southern area
Ho Chi Minh city
Being a tourist city, Ho Chi Minh has systems of infrastructure and tourism service developmentally. The first place you should come to is Duc Ba church because of its design, apart from the intention to create a religious look, aims at showing the influence of French architecture. Some couples come to take photograph and record movies, especially for the wedding. You should go to Saigon Central Post Office to admire its interior. The office can provide many services for visitors such as sending letters, changing money, selling stamps and coins. Next, Ben Thanh market is a great place to find local handicrafts, Vietnamese art, and other souvenirs. However, you should bargain the price of goods you want. There are the popular products such as clothes, textiles, luggage, watches and an assortment of electronic goods.
n the late afternoon, you should come to Saigon Opera House has been constructed by the French architect, which is now a venue including 468 seats offers a good view from every seat for many high-profile events in the city. The Saigon Opera House becomes a theater for a variety of traditional and classical performances.
Mekong Delta
You should come to the island with lush tropical gardens to know the history of the regions and steers. The tropical fruit is the place you know the stories of the area's cottage industry, coconut candy. Spending time gracing a coconut candy factory, where you will hear the history of the industry and watch how this confection is made. You should visit the catfish farm by motorboat after traveling downs the canals and backwaters of the main Mekong Channel. Coming to the traditional handicraft villages and tropical fruits gardens, you can enjoy the typical folk music in Southern Vietnam.
If you want to have more experience on the trip, one suggestion for you is to take a motorboat in order to transfer to Chau Doc. Cham villages have a mosque superficial, majestic, sparkling in the morning sunlight or sunset. Houses also have the type of unusual architecture with decorative patterns and decoration in houses. Appearing for a moment on the door railing are beautiful young girls sitting to spin or weave brocade under the floor. In particular, Cham women are very beautiful when they wear traditional clothes. You can try wearing them to take photograph. It is more fanciful.