Located in the Northwest of Vietnam, Sapa is the heart of this exclusive piece with many beautiful sights like the highest mountain peak in Vietnam and Indochina or the most beautiful terrace. Thus, this destination is attractive more and more foreigners come from other countries. Nowadays, the Sapa tour 2 days 1 night is the most popular for travelers who want to save the time, visit the most popular travel sites in Sapa, stay overnight in a good hotel to be comfortable, much lower cost than going by night train, especially you can enjoy the friendly services provided by Travel Sense Asia
There are many reasons why you should make the decision getting sapa from Hanoi by train at night then you will stop at Lao Cai.
On the first day
05:30 – 06:00 a.m: You arrive at Lao Cai railway station early in the morning then transfer to Sapa hour.
Starting your trip for moving to the Cat Cat village and Shin Chai village which are the home to Black H'mong and Red Dzao ethnic people and is located near the bottom of a deep valley at the foot of Fansipan Peak. Two villages are located about 2km from Sapa Town, which attracts a lot of tourists to drop in every year. Moreover, nowadays, this village is built and developed to be Cat Cat tourist area, which is a traditional destination for everyone. For a long time, local people still keep many traditional handicrafts like weaving fabrics, planting cotton and so on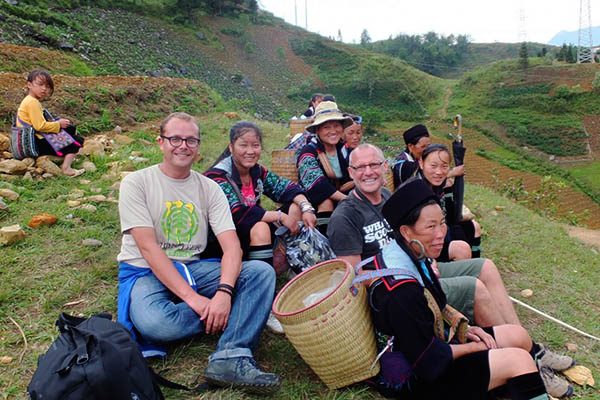 11:00 a.m: You will come back Sapa Town for lunch at local restaurant.
13:00 a.m: Next to the villages, Dragon Mountain is nearby Sapa town, about 3km. Standing on the top of the mountain, tourists will take a sight of the whole town, Muong Hoa valley. You can grace the white clouds, which help you feel like you are in the paradise on the earth.
Down to the Dragon Mountain, you go visit Muong Hoa valley where is one of the most famous destinations for many tourists. In the heart of the valley is Muong Hoa stream, 15 km length, where is the romantic place for local couples. The local also construct the wood bridges crossing the stream to strengthen ties with the neighbors. In the valley, there are many famous stones with many strange words and symbols which nobody can explain. When you visit Muong Hoa in the spring, you will have a chance to experience many local festivals with multi colors.
On the second day
7:30 -8:00 a.m: After finishing the breakfast, you will visit one of the local markets. Bac Ha markets in the Northern Vietnam in the Sapa tour 2 days 1 night are always the colorful meeting places for the hill tribes. There are many ethnic groups like Flower H'Mong, Nung, Day… concentrate on the market with multi-color traditional clothes. Come here you can buy souvenirs to your family and enjoy the particular foods.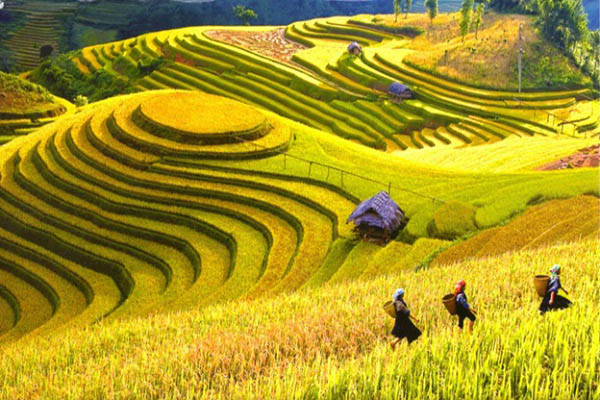 After that, you continuously explore Lao Chai – Ta Van and Giang Ta Chai where you can grace the life of ethnic minorities, admire the spectacular natural scenery with the terraced rice fields. In the trip, you have an opportunity to trek Lao Chai, Ta Van village where you can see indigo dyeing by H'mong local people. Coming to this village you know how they make their traditional clothes, handicraft, indigo… Otherwise, you will visit the biggest valley which offers to the awesome landscape of the golden rice terrace field in Vietnam. Then our tour tends to walk to Ta Van, a village of Dzay people. It is a small group of ethnic people living in Northern Vietnam, they still keep a rich and traditional culture.
Note: When you travel to Sapa, you shouldn't miss the traditional foods in this place. There are many delicious foods such as Bamboo cooked rice (Com Lam) cooked by sticky rice, five-colored "Xoi Nam Mau", chicken of Mong ethnic people, fruits,… However, street foods are not cheap.
Things to bring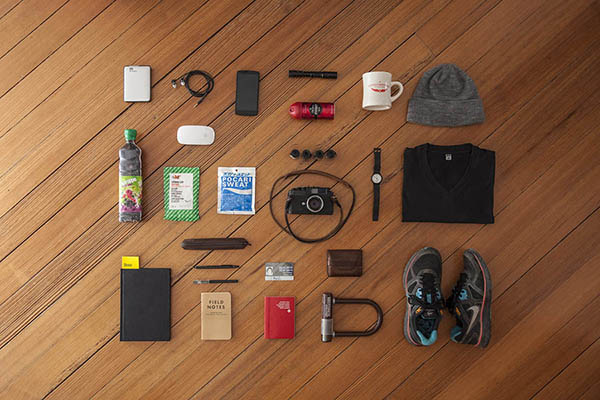 To get the best Sapa tour 2 days 1 night, you should have the plan to prepare enough items in the above list:
Warm clothes, scarf, hat, cap because the weather in Sapa is pretty unpredictable. For example, it is sometimes foggy in December, January, and February. The best period from September to April next year is attractive more travelers by some specifics.
Trekking shoes, sunglasses, sunscreen, insect repellent, small umbrella, light raincoat are also necessary. You should take the Vietnam Dong cash in the trip because banking system in Sapa sometimes doesn't function well.
You should bring the enough medicine although there are some chemist's shops in Sapa in case you get sick.