Experience the hidden charm of Danang – one of the best tours in Vietnam with a friendly private guide from Travel Sense Asia. We suggest and provide an array of tours in Danang and surroundings where exit the intoxicating history and culture, stunning natural beauty, these include Bana Hills, the sacred ruins of My Son, Marble Mountain tours, Bridges. If you come to this destination on the first time, don't miss our guideline in the trip.
Danang is one of the cultural and educational center of Vietnam which is located along Han River. Danang is situated in the typical tropical monsoon area with the high temperature. In fact, there are two seasons: the rainy season lasts from August to December and the dry season lasts from January to July.
On the first day
Morning: You will be picked up at your hotel in Danang and transfer to Ba Na Hills – one of the most attractive destination. No doubts, our tour guide speaks your language very good. Sitting on Carbin cables hanging halfway clouds, looking down at the bottom of the vast mountains, tourists can see the mountains, streams… which are very impressive and special. Maybe, you feel the adventure but actually, train system has been designed and equipped very definitely, absolutely safe for all ages. Stop at By Night station to visit Le Jardin D'Amour Flower Garden, Vong Nguyet hills, Linh Ung Pagoda, the Old Villas of French. Le Jardin D'Amour Flower Garden is designed in European style and divided into seven small gardens. Each small flower garden carries one theme and the different layout to the gathering of so many beautiful flowers of Europe.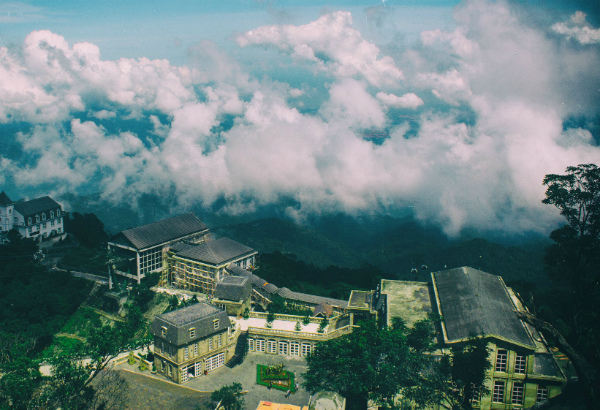 Continue moving up by cable car to Mo Stream is another attraction worth a visit, typically in combination with a trek up the mountain. The pristine stream lures people by its natural landscape. Coming here, you can take the greatest pleasure of swimming in the cool water. The next destination is the Wax Museum which tourists can see a copy of Showcase politicians, celebrities from all over the world such as Lionel Messi, David Beckham, movie star Jet Li…
Afternoon: Free for joining games in Fantasy Park satisfies the entertainment demands of all ages. If you come here, of course, you shouldn't miss an entertainment paradise with all kinds of game: 4 – 5D film, skiver, the death race, dinosaur park… Then you can visit Debay Wine Cellar which is home to an abundance of grape wines. Debay is seen to be a luxury entertainment area for the French as it offers a large stocked bar with cocktails, light snacks, various grapes and wine vintages.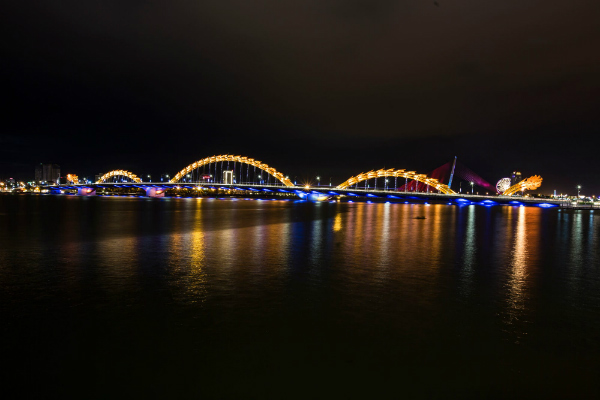 Evening: Before 9.00 p.m, you should come to Dragon Bridge which is a bridge with a dragon over the Han River. Fire and Water Breathing the dragon on the bridge can breathe fire in 2 minutes with 3 minutes of water breathing. It is very attractive for the sight of foreigners.
On the second day
If you want to have more experience in the trip, you can hire a motorbike to transfer to somewhere you need.
Morning: My Khe is worldwide known as one of the most beautiful beaches in the world which are always welcome you with all harmonious facilities supplied for tourism. Actually, it is very suitable for swimming or takes place the water sports like diving, water-skiing, diving, and race activities. It is time for you to sunbathing or swimming while enjoying the beauty nature here with sunny, nice wave, cool water, and fresh air. Moreover, you can also have a chance to know about the life of local by seeing the fishermen do their work with a net on the sampans. Besides, you should try many special kinds of seafood like shrimp, crab, squid, and abalone.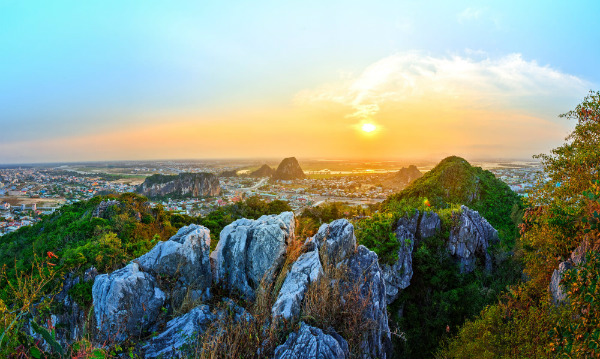 Afternoon: You'll be transferred to Ngu Hanh Son (Marble Mountain) which is the attractive destination in best tours in Vietnam. It is a complex of five marble and limestone mountains, named metal, wood, water, fire and earth. These mountains have an impressive system of caves and tunnels. In history, they were used as hiding places and important bases for the Vietnam revolutionaries.
Some delicious foods should exist in the best tours in Vietnam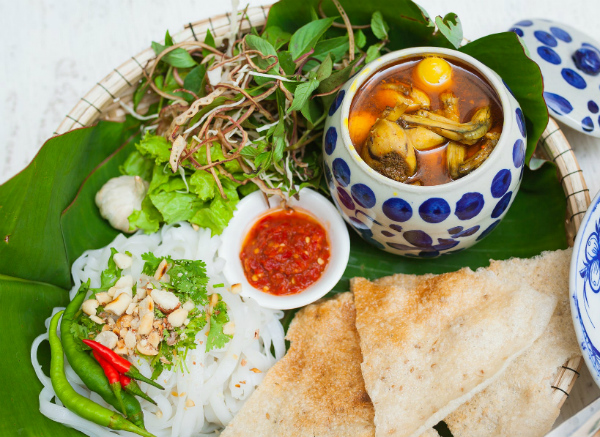 Sliced pork rolled with rice paper at 4 Le Duan Street
Quang noodle is made from rice flour and cut into long-line pieces at 21 Tran Binh Trong Street
Grilled fish cake noodle at 109 Nguyen Chi Thanh Street. Grilled fish cake made from many kinds of fresh fish including lizard fish, barracuda, and mackerel.
Pancake (Banh Xeo) is traditional food in Central area, you can taste at K280/23, Hoang Dieu street.
Cao Lau is a specialty of Hoi An made with noodles, pork, and local greens.
Bun Thit Nuong, Nem Lui are a combination of rice vermicelli, grilled pork, fresh vegetables and other special ingredients. The sauce made by grinded peanut.