Sapa is famous for rice fields, the natural world wonder, the world of mysterious minority cultures warm in north Vietnam. Hence, travelers are willing to trek the highlands. This is one of the most scenic regions of Northern Vietnam, it's rice terraces with sweeping mountain vistas. Sapa was the final stop of my 1-month Vietnam travel itinerary, and what a way to finish an incredible month of travel across the length of the country. The cool mountain air is refreshing, great to be out exploring nature. There are some important tips for hiking in Sapa.
You will probably need an experienced guide
It is recommended hiring a local guide who is familiar with the terrain, the changes in weather, and the best lookout spots. Make sure that you are guided by a good guide.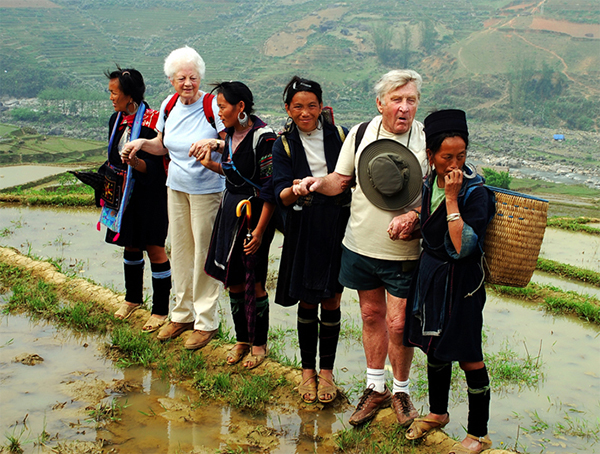 There are three levels of trekking such as easy route, mid-medium route, hard route. If you are hiking in Sapa by yourself, you may face many difficulties and adventures. It also lost much time on the search, asking for directions. In order to save time and energy, it's much better to hire a local guide who knows well the terrain, weather and tourist destinations in Sapa. Your guide tour speaks great English. So there's no reason to not hire one.
Only bring what you deem absolutely necessary because you need to save the energy for trekking. Remember, your bag may not feel heavy when you first try it out in your room, it will be comfortable for you.
At first, luggage may be lightweight, but after a time, when you have become tired, they will become heavier and it's harder to carry. Some items needed are:
Food: This is the most important thing of your discovering journey. Some fast and nutritious food can be useful for you such as bread, chicken egg, snack, orange juice, tangerine… Pack snacks, lots of them. You will get thirsty and you'll be guzzling more water than a camel. It's a horrible feeling realizing you've just drunk the last drop of your water and there are still another 2 hours of hiking ahead of you. The water is necessary for your health. 
Medical supplies: Don't forget to bring these indispensable items. You should prepare some wind oil, diarrhea medication, flu medication, medical alcohol, cotton, gauze, salonpas…
Camera: You always want to keep the memory about the trip. Especially, Sapa is beautiful highland, the vast terraced fields, the villages with special architecture… Thus, you must bring camera and the battery is fully charged. Let you take lots of photo breaks every time you come over a hill or reached yet another lookout point.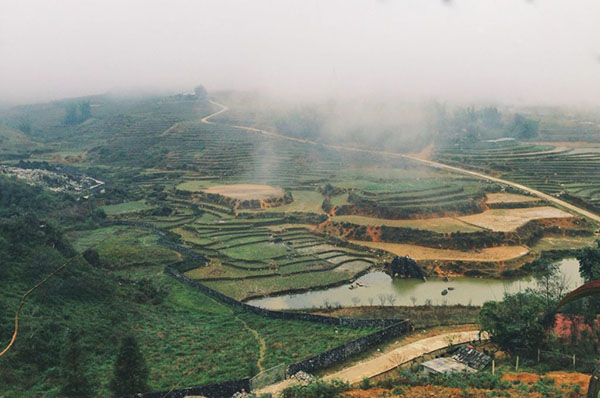 There are lots of shops in Sapa that both rent and sell trekking gear like lugging around boots and hiking poles, know that those things can be found in the town at affordable rates. Despite making it clear that we had no intention of purchasing any more souvenirs, we had women walk alongside us for hours.

Suggest the itinerary of hiking in Sapa
Day 1: Y Linh Ho – Giang Ta Chai
Upon our arrival in Lao Cai railway station in the early morning, we meet with our driver before making our way to Sapa. The journey is by minibus weaving through winding roads – promising stunning panoramic views of rice terraces and mountains below.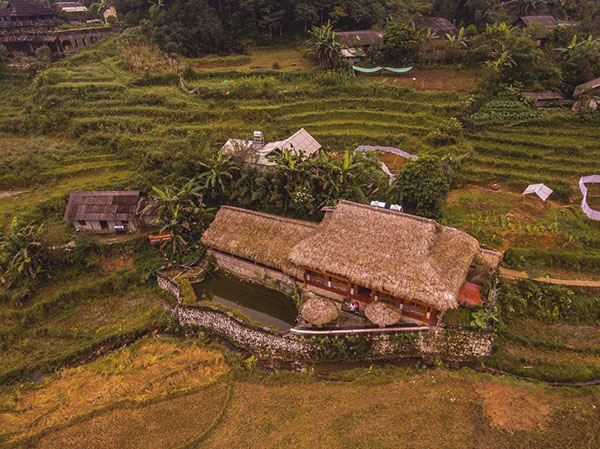 After a refreshing shower and breakfast at our hotel, we set off to venture out on a trek through Y Linh Ho, a spectacularly beautiful valley and home to the Black H'mong ethnic people who emigrated from China 300 years ago.  The H'mong people are easily recognizable by their dark-blue or black clothing. The women dye the indigo plant. H'mong women wear long aprons with embroidered waistcoats. The tour crosses the buffalo paths and trails, as well as through several hill tribe villages. This is a spectacular hike, winding through stunning scenery and sculpted rice paddy terraces. Travelers eat lunch while enjoying the magnificent views over the lush valley and soaring mountains.
Finally, we trek down to the hill tribe villages of Giang Ta Chai, nestled in a spectacular region and home to the Zay ethnic people. The Zay people are adept at rice cultivation and are responsible for tending to the manicured terraces that stretch as far as the eye can see.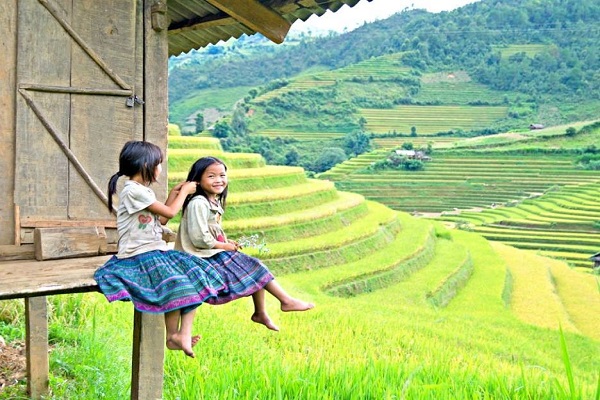 Tonight we enjoy an included meal of delicious Vietnamese dishes, prepared by our hosts. We spend a memorable night in the traditional house of a Zay family. 
Day 2: Giang Ta Chai – Ban Ho village
The beautiful Giang Ta Chai is surrounded by verdant hills, soaring mountains, and scenic rice terraces.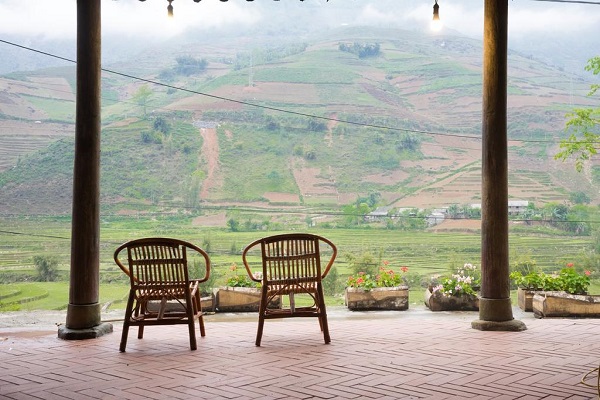 After breakfast, we take an extensive hike to Su Pan village. The tour follows the paths between rice terraces, through lush bamboo forests, past waterfalls and cross a suspension bridge. Visitors then head down to the last village of the trek – Ban Ho, situated in a region of scenic rice terraces and home to Tay ethnic people. 
The tour will stop for lunch and you are served many delicious foods. After that, you can walk around the homestay to enjoy the atmosphere and get the rest of your group to go any faster is another question… You should bring some snacks and save yourself the suffering.
Day 3: Bac Ha market – Ban Ho
Bac Ha market is located about 76 kilometers from the train station, Bac Ha is a remote district of Lao Cai province. Bac Ha market organized in every Sunday which is famous for the originality and authenticity that the traders still preserve. Many ethnic groups have to walk a far distance to reach the market. The main square is divided into a smaller section which has its own trait and worth joining. It is not simply a place to buy and sell the beautiful handmade traditional costumes and even for youngsters to find their dates.
It is worth investing for the road is curvy and challenging, even after significant improvement. We enjoy a scenic hike to Thanh Phu, home to dramatic mountains and lush fertile hills and Tay ethnic people.