Sapa is famous for the rice terraces, several villages, mountain, Fansipan peak, local markets,... The awesome place for trekking offers to tourists many experiences in the overnight at the homestay and conquering Fansipan. Many treasures could not remain hidden:… a little effort to think outside the big trap will be necessary, but there are still plenty of corners well preserved. Sapa changes to the seasons. Choose whether to take your motorbike through misty mountain tops, a chill in your bones but not another person in sight. A recommendation for you is the factors to decide the plan for trekking Sapa are the weather, the destinations and market days.
The best time to travel to Sapa Vietnam
Spring in Sapa – March to May
From early March to late May Sapa wakes up from its winter sleep. The weather is sunny and dry during the day and crisp and cool at night. At this time, the landscape looks even lusher and greener than the rest of the year as everything is filled with fresh life after winter. This makes for wonderful views as you hike Sapa's hills and your photos will be priceless.
But not only the perfect temperatures and low chance of rain make this time of year great for traveling to Sapa. The local cherry blossom season is a sight to behold as entire fields and gardens are filled with clouds of pink and white flowers.
Spring is the best time to travel to Sapa Vietnam. The cool temperatures will make the hikes less strenuous and leave you with more energy to connect with your guide, explore the markets, try local food specialties, and simply enjoy your surroundings.
Early spring is also less busy than other periods, so it will be easier to find a guide and accommodation. Trails will also be quieter, and you'll be able to enjoy Sapa's beauty without the crowds. If you feel this time of year is still too cold for hiking, a motorbike tour is another good way to explore the area, either with a guide or by yourself.
Summer in Sapa – June to September
In late May and early June, you will feel the weather getting hotter as the rainy season approaches. During this time daytime temperatures climb to about 25°C and there's at least one heavy downpour a day. While it often only lasts an hour or two, the rain is so heavy it will quickly turn paths and dirt roads into muddy trails making it harder to travel to and from Sapa as well as get around and hike.
While planning your trip, be aware that some treks might be a lot more difficult or even impossible due to the rain. Follow your guide's recommendations about when to go out or stay in as they know best how to navigate the area in this season. If the idea of risking a fall in the mud or getting caught in the rain doesn't bother you too much but might even make your trip more fun, this season could be great for a unique adventure.
Despite the unfavorable weather conditions, Sapa still attracts a lot of domestic visitors during the summer months, making it the busiest time of year in terms of tourism for the hill station. This is another fact you might want to consider when you book your trip as overcrowded trails, markets and hostels could make it more difficult to find a good guide and take away from your experience.
Autumn in Sapa – October to November
Towards the end of September, the daily rains stop and hiking as well as getting around will become easier again. The days will still be warm, but the heat of the rainy season will be over by then. From October to November temperatures will slowly keep falling making for mild days and cool nights.
Autumn is harvest season in Sapa, which is special as the endless rice paddies will weave through the mountains like golden ribbons and give the area a unique look you will only get to see right before the rice is gathered.
Coming to Sapa in autumn is a wonderful experience as you will be able to enjoy the hiking trails in perfect weather and take in the views of the endless yellow rice paddies. Autumn is also another great time for a motorbike tour as roads will be safe, dry and less busy than in summer.
Winter in Sapa – December to February
From late November all through February, winter takes over in Sapa. Temperatures can drop as low as freezing and you might even get to see snow. While it would be a magical sight to see the rolling hills and mountains covered in a blanket of fresh white snow, you can imagine hiking in this weather could be challenging and would require you to bring a lot of extra gear and clothes you won't need during the rest of your time in Vietnam. Also keep in mind that nights will be even cooler and staying in simple homestays with limited heating could be very uncomfortable if that's not something you're used to.
If it doesn't get cold enough to snow, you will probably get some light rains which again will make trails and streets muddy. Winter is also a time of heavy fog. If you're lucky you can catch the clouds gliding in to wrap around the mountains and beautifully reflect the light, but chances are your views of Sapa's unique landscape will be obstructed by fog and all you will see around you as you hike is a grey wall.
When to Climb Mount Fansipan
If you are person wants to take the challenge, Fansipan is the ideal peak to get the dream. To make the very most of this special experience, careful planning is necessary and that starts with the time of year you choose to go on this adventure.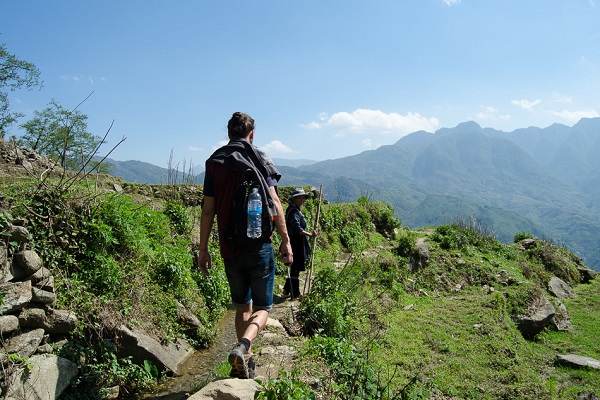 The best time to travel to Sapa Vietnam is either in springtime or autumn. During these seasons you will have a minimal chance of rain and the temperatures will be most comfortable. If you don't mind the cold, winter can also work, but you risk getting your view covered by clouds. That way you'd really be missing out as the main part of climbing Fansipan is enjoying the scenery of the surrounding mountains and villages.
A hike during the rainy season is not advisable. For one, because the ascent is very long and getting caught in the rain on a full-day trek is not comfortable. Also, some parts of the trails can become treacherous even if you wear good shoes. Since safety should always come first, it would be best to avoid this hike in summer.
This might sound a bit troublesome but when you hike Fansipan, or any trail in Sapa for that matter, on a clear beautiful day and fully experience the wonders of nature in this special area, you'll be glad you made the effort.
What to bring for trekking to Sapa
Small luggage
Most travelers will keep the majority of their belongings in a suitcase or large backpack at their hostel in Sapa town and only take a small backpack with what they need for their homestay and trek. This avoids the unnecessary hassle of lugging a heavy suitcase around dirt roads and up steep hills. For the daily hikes during your homestay, you can use another smaller bag to carry only water, a snack, and your camera if you like.
When traveling to Sapa in the rainy season, a rain jacket is an absolute must unless you want to get drenched to the bone every day. As the main wet season coincides with summer, a light jacket will do. To stay both warm and dry in winter, bring a warm water-resistant jacket.
If you don't have one or don't want to carry it around during your trip in Vietnam, there are plenty of markets in Sapa where you can buy all the hiking gear you need. Even in the summer, evenings and nights in Sapa can get cool. Come prepared with a sweater or warm jacket depending on the season and how sensitive you are to the cold. You might also want a headband, a scarf, and extra warm socks to sleep in.
When headed to Sapa for a trek, bring good shoes you know are comfortable and won't give you blisters. Especially, if you are going for a homestay and plan on hiking for several days in a row, you need shoes that fit well. This is no time for experiments as bad footwear can increase the risk of injury and might even force you to cut your trip short.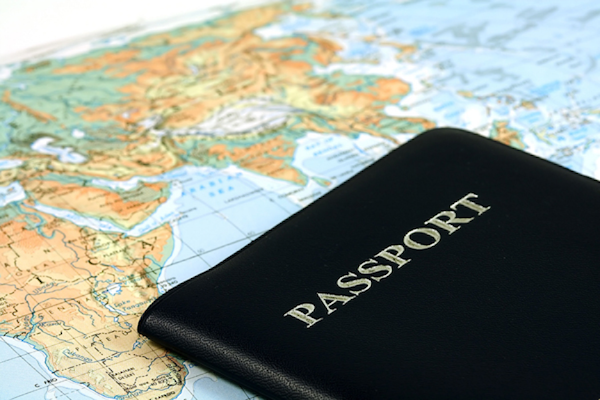 Powerbank
If you are planning on taking most of your photos on your phone, be sure to bring a fully charged power bank. Most homestays will have electricity, but chances are you'll be sharing few plugs with many hungry chargers. To avoid the frustration of running out of juice when you're just about to take the shot of a lifetime, carry a power bank and a quick-charger so you're always ready to go.
Camera
Are you old-school and still use a "real" camera? Then come prepared. Fully charge your battery before leaving your hostel and check your memory card to make sure there's enough space for all the photos you want to take. Depending on your battery's capacity, bring an extra one. If you take a lot of photos, maybe bring an extra memory card too. In Sapa you can find them easily but once you reach your homestay that will be impossible.
Light snacks and water bottle
While you're out walking the whole day, it's important to stay hydrated. In the morning, ask your host for water to fill your bottle and refill it at every chance you get. If you know you'll need a snack along the way, bring something light and easy to carry. That could be trail mix, a cereal bar or fruit. Particularly if you need to control your blood sugar this is important as all the walking in unfamiliar terrain might be more taxing than you expect.
Chances are your guide will get you some snacks too but it's a good idea to carry a little something with you, just in case.
Toiletries
Bring travel sized toothpaste, soap and whatever else you need as it might not always be provided in base camps or at homestays. The same goes for a small towel and maybe even some toilet paper. This is something you can check with your guide before leaving to avoid taking extra stuff you don't need.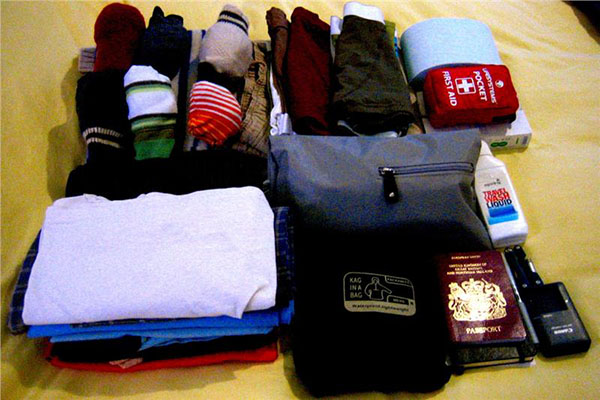 Sun protection
Even though you will be walking through forests and may have some cloudy days (especially during rainy season and winter) sun protection is a must. Bring strong sunblock or sunscreen. Many shops also offer "wearable sunscreen", light jackets and pants meant to protect you from the sun. A hat and sunglasses are also a good idea.
Medication
Sapa is one of Vietnam's natural wonders and is the perfect place to get out into nature, explore hidden trails and get to know locals. To get the most of every moment, plan carefully when to visit this destination. Here is a quick word of caution though: you're heading into the mountains where the weather can change at any moment. It is important to be ready for rain even in the generally dry spring or autumn seasons or for a hot dry day in the often rainy summer. As long as you are well prepared, have a trustworthy guide and follow his advice, you will be safe and have the most unforgettable time in one of the world's best trekking destinations.