Known as the place where the sky and earth meet each other, Sapa is such a beautiful landscape that you cannot miss when coming to the North of Vietnam. A set of amazing sceneries including the green and yellow terraced rice paddies, mountain ranges hiding behind slow-moving clouds and great waterfalls, those are waiting to be discovered. And instead of seeing things while driving the rented motorbike, why not choosing trekking to see all the best of this mountainous area. Below is the detailed Sapa trekking trails within 3 days that even a newbie trekker can be easy to follow.
Day 1: Muong Hoa Valley – Ta Van Giay Village
Muong Hoa Valley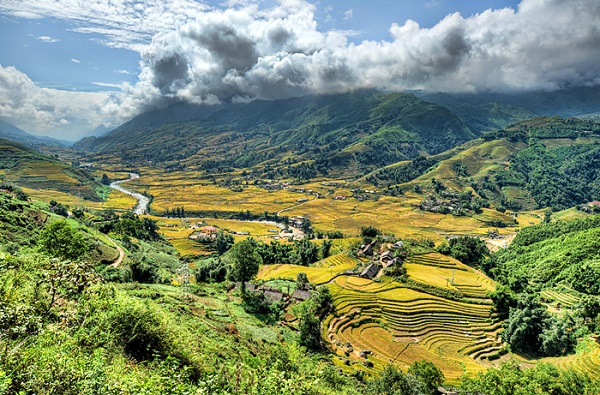 Muong Hoa Valley is the first place of Sapa trekking trails, you will be impressed by the most beautiful terrace rice field in the world. It is so special that this field can just produce 1 crop per year due to the harsh weather. Luckily coming in the fall when the whole field is covered with yellow color, going through these places, tourists can see farmers harvest their crops and feel the smell of growing rice.
The small Flower stream leads you through all the valley, visiting some ethnic minority groups such as H'mong, Day, Dao. The residents are so friendly that there will be no barrier talking to them and asking more to understand their unique lifestyle. Some tourists even try to make friends with the children by giving them candy or food. Do not forget stopping and capture all those special moments of you and friendly people here.
Ta Van Giay Village
After a long time trekking, Ta Van Giay Village might be an ideal place to take rest and have a meal. All the dishes here are cooked by local people, tourists have the chance to try grilled stream fish or Van Ban five-colored sticky rice. Besides the delicious food, the unique traditional habitat of people is also the factor that attracts tourists. In Ta Van Giay, there are 24 families allowed to welcome tourists, serve food or offer homestay service. The homestay condition is quite good so you can stay 1 night there before continuing to discover other natural places in Sapa.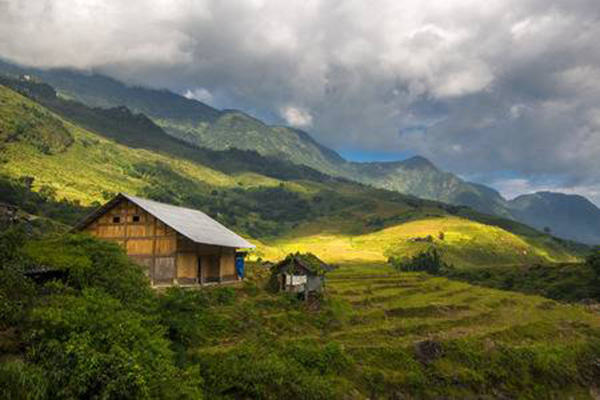 Day 2: Giang Ta Chai – Su pan – Ban Ho Village
After having breakfast and saying goodbye to people in Ta Van Giay Village, are you ready for the longest day in Sapa through some other interesting villages where you can buy the tradition souvenirs as a gift for friends and family when coming back home?
Giang Ta Chai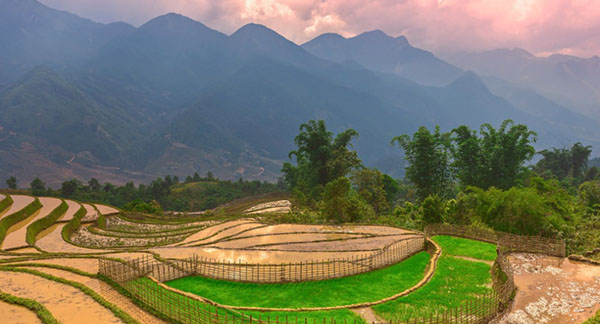 Giang Ta Chai is home to the Red Dao, who has a variety of traditional activities to learn about. They live and earn money by making beautiful handicraft products for tourism. Creative brocade, extraordinary silver jewelry or traditional clothes created by local people attract every tourist visiting here. Besides that, the herbal bath is a must-try experience that can not be ignored, total relaxation feeling considered good for both your mental and physical health. For some who are addicted to local food, remember to have some salt pork and fish, the most delicious meat of Giang Ta Chai.
Su pan
Su pan used to be the poorest area in Sapa, visiting this place some years ago, there is even no electricity during the night, people were mostly farmers and the life here was backward. But now everything has changed, with the support of the government, Su pan become the most developed community-based tourism. Many families improve their houses, make them equipped homestays, the road is now clean, covered by blossom flower, growing green tree. Every house has electricity and ancillary building, visitors are welcomed to stay in the local homestay of Su pan families.
Ban Ho
Despite not being in the center of Sapa, Ban Ho has the unspoiled beauty, impresses tourists by a large amount of river falls, stream and terrace paddies. Also, Hoang Lien National Park including the diversity of flora and fauna is also the place all tourists choose to discover when visiting Ban Ho.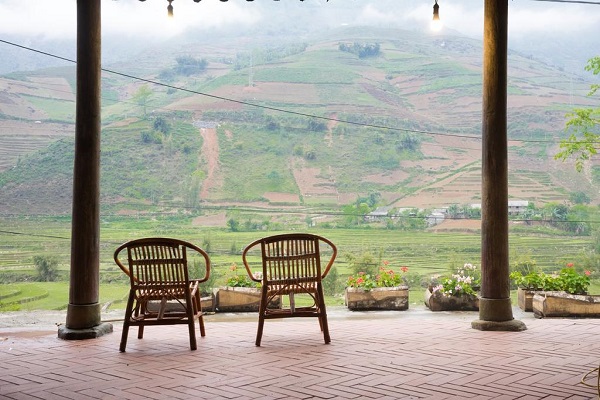 Ban Den is the outstanding village of Ban Ho, the meeting place of 2 charming streams which are Muong Hoa and La Vie. At the end of the second day, resting in a homestay of Ban Den will be a good choice, you not only have the chance to have a meal with local people but also save money instead of coming back to the center of Sapa.
Day 3: Waterfalls and coming back to the center of Sapa
In the morning, let's get up early and welcome the dawn at the top of the hills, it is such gorgeous scenery that might stay in your memory for a long time after coming back home. Before going back to the center of Sapa by bus, Lavie waterfalls is the last place you have to visit in Sapa trekking trails. To climb the rocks and feel the cold stream of water, just take off all your shoes, be careful in every step and try not to slip. This will be the best breathtaking landscape with a combination of water, green forest, and rocks. From there, you can trek 4 km to the main road where buses are waiting to drive you back to the center.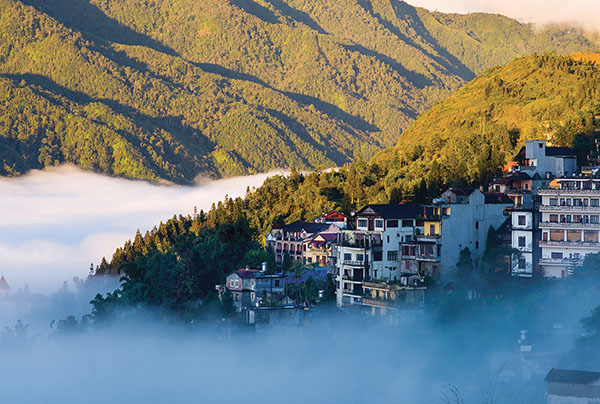 This is an ideal Sapa trekking place for tourists coming to Vietnam even when you go alone or together with friends and family. For the best Sapa trekking journey, please prepare things you need in a tiny bag including phone, camera, your purse with important document and money, some comfortable clothes, good trainers. All the unwieldy luggage is not recommended as it will make you slow and tired while trekking the whole day.
If this is your first time trekking Sapa, do not go alone, try to find the support from some tourist agency which provides the Sapa trekking tour. The experienced tour guide will ensure you have a good and safe journey. Contact us for more information about Sapa trekking trails or booking hotel, service in Sapa, our 24/7 support system is always available to answer all of your questions.
.