Sapa is the province in the north of Vietnam, so its climate is also characterized by tropical monsoon; has four different seasons in the year. Coming to Sapa at any time, you always enjoy distinctive and unique beauties.
From February to April, Sapa is under true spring when the weather is favorable and ideal for visitors to take a trip to Sapa. The average temperature is about 15-180C with the high humidity. Trekking or adventuring under cloudy and foggy weather in misty mountains quickly spurs romantic imaginations redolent of fairy tales. Or sometimes, you feel like to be lost in the wonderland when see colorful valleys which are covered by a variety of flowers. It would not be an exaggeration to claim that Sapa is the kingdom of flowers, especially in spring because you can enjoy the best scenery of wild flowers everywhere in Sapa such as pinky and light red color of peach flowers, or pure white of plum blossom, or a valley of pear flowers, and so on. The ideal place for you to take flowers photos is O Quy Ho Pass which is the important connecting point between Lao Cai and Sapa. Plus, you also can visit Ta Phin to see the beauty of yellow cauliflowers.
Moreover, spring is also the season of festivals in Sapa. Witnessing unique and specific-cultures festivals of ethnic groups definitely provides you unforgettable experiences. In spring, most of the fairs are bustling, festive and exciting with many activities. For example, you can try to play "Con" throwing, or hear interesting rhyme or tunes of "Pi Le" Khen of Dzay, taking part in the famous festival Gau Tao Spring one organized by the Mong. Therefore, if you would like to find more information and understand of culture as well as traditions of ethnic groups in Sapa, do not miss local fairs and festivals.
Summer in Sapa comes from May to September. It is considered as the best time for travelers to have an excursion in Sapa. Although, spring is symbolized by a number of festivals and flowers, it discourages people by wet and foggy weather. However, in the summer, visitors will gain an occasion to enjoy the most favorable and nicest weather in the year. The average temperature is about 15-20 0C .Nevertheless, in some last months of summer, the weather may become wetter, especially in July and in August with the rainfall being too high at this time. Also, it is warmer and cleaner in comparison with three months of spring. Thus, it is extremely ideal for trekking or hiking. Your adventure is nothing as great as being taken under slight sunshine, light wind and fresh atmosphere. It is not only spring which has flowers, but also summer does. The forests in Sapa are more outstanding with romantic pensées flowers. In addition, this is the season of sweet fruits including cherry, pear, plum, peach fruits.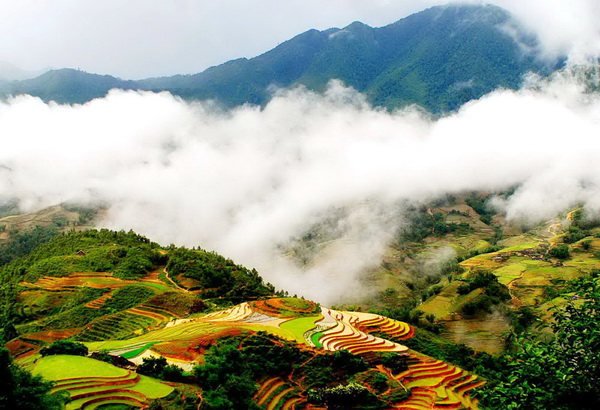 In autumn, heavy rains really passes to make room for white cloud, blue and clear sky. The sunshine properly pours whole day in months of autumn with moderate level of rainfall, but highest humidity. Autumn in Sapa doesn't attract tourists with interesting festivals like spring, or with sweet fruits like summer, but it becomes more attractive with the beauty of terraced fields which have yellow flowers, also of magnificent waterfalls looking like white hair linking with the milky cloud above.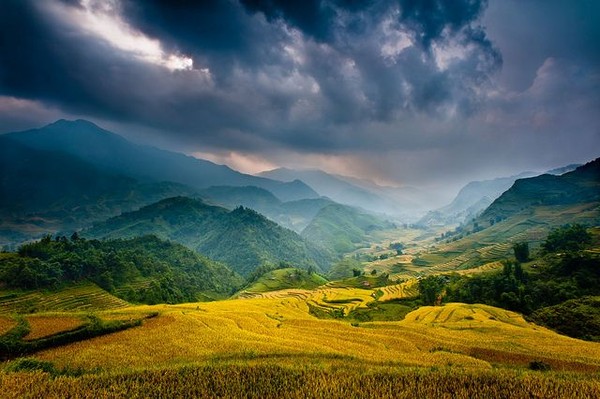 Perhaps, the most enjoyable excursion in lifetime is traveling to Sapa in winter. Although the climate is coldest in the year when the temperature sometimes, goes down to 0 0C, and it is snowy, it always brings exciting experiences to visitors. Beside the white color of snow covering everywhere in Sapa, roads and fields in Sapa are dotted by colorful traditional clothes of ethnic groups in Sapa. Furthermore, in the cold weather, nothing is compared to enjoy hot and drilled dishes in Sapa, which make your trip become one of the most amazing ones in your life.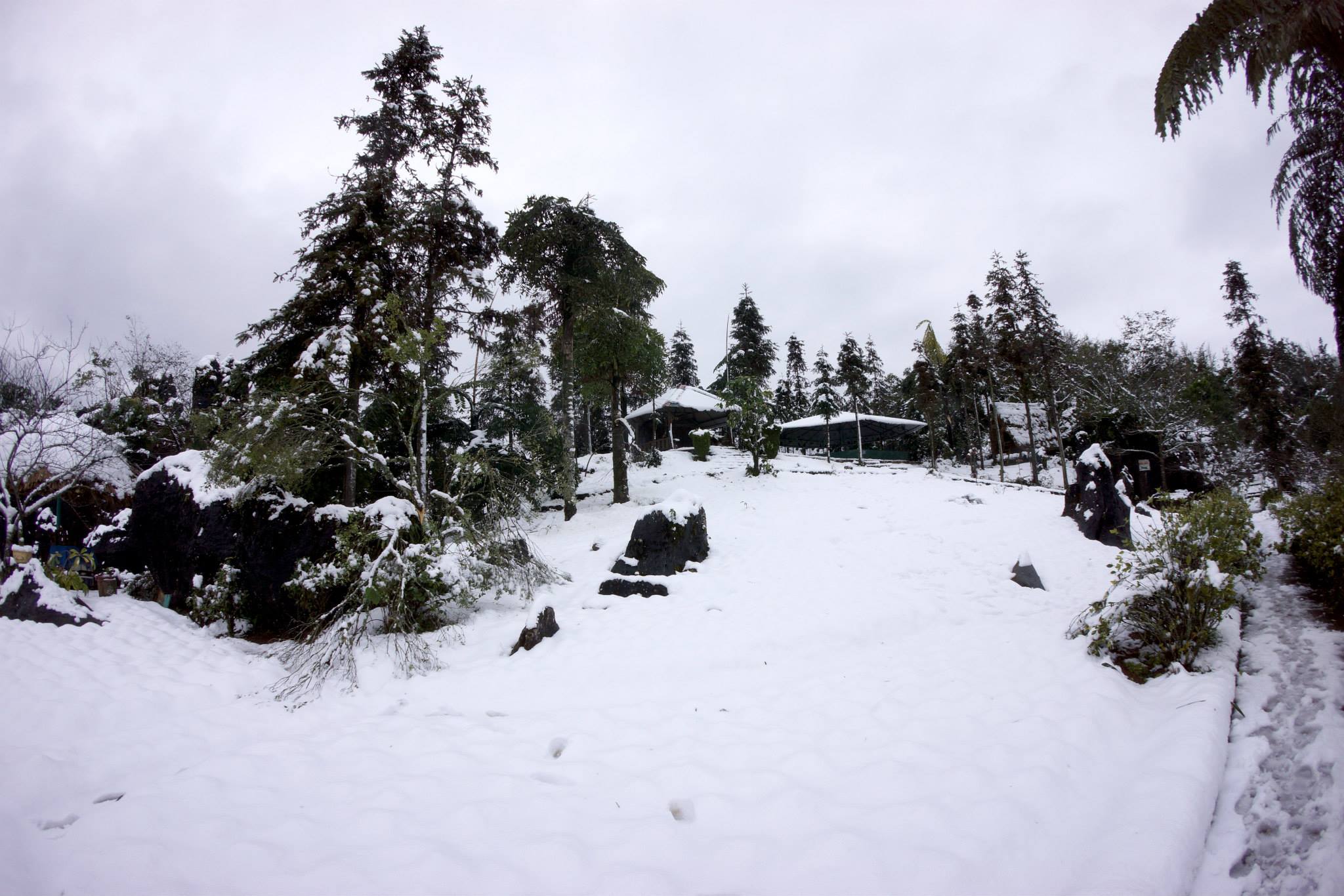 In spite of traveling to Sapa in any season, you are always served rare and different beauties. Sapa always changes and is manifold. Sometimes, you see it hides in white clouds and fog in the early morning; however, when the sun rises, it shows a colorful beauty of flowers in Sapa's forests. It is no doubt that Sapa is the real heaven, the best destination for travelers.
Related Posts
 If your trip is to Sapa to explore its stunning ethnic villages, Ban Ho is definitely a must-go. Located at 30 km distance from Sapa center to the southwest, this village is home of ethnics including the Mong, Dao, Tay, Dzay and Nung living. Because the weather here is warmer and… See detail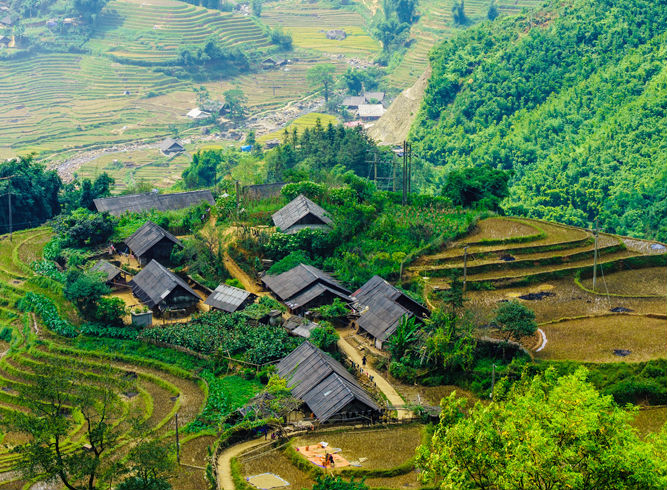 You can reach this beautiful commune by going about 7 km to the southeast of Sapa town and Lao Chai shall be on the west bank of Muong Hoa Stream waiting for you. You may go by car or motorbike to get to the villages but it shall be more stunning if you spend time trekking following the path along with the mountain side to go there… See detail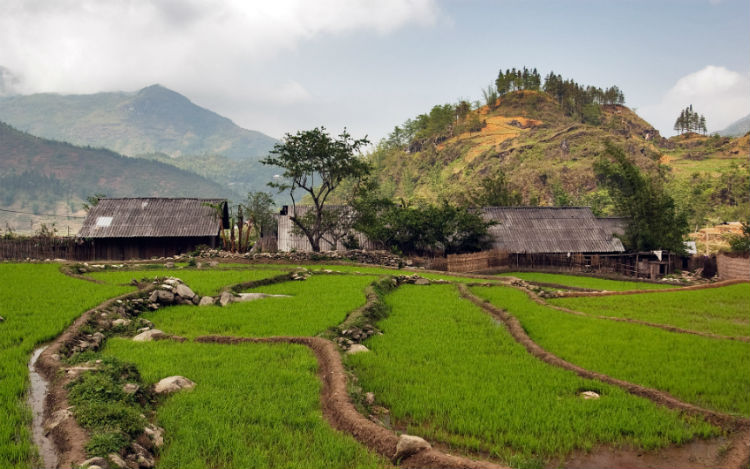 stretching for about 12 km, the village is an interesting destination for tourists who love exploring the ethnic's culture and traditional features and experiencing the lifestyle through such villages.  Trekking along with the main road from Sapa center (direction to Lao Cai) for over 4km long, you are offered the chance to enjoy the splendid panorama of the whole valley… See detail