This is a new Mong village distant 5 km from Sapa town to the east in some low hills, which must be one of the best destinations for tourists coming to the upland town.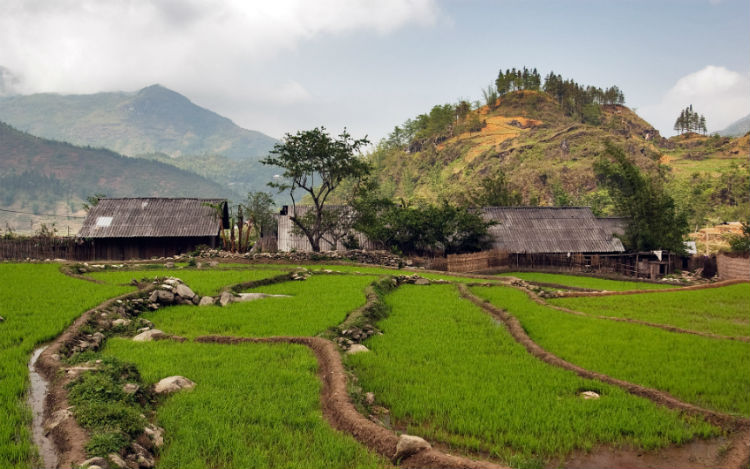 Stretching for about 12 km, the village is an interesting destination for tourists who love exploring the ethnic's culture and traditional features and experiencing the lifestyle through such villages.  Trekking along with the main road from Sapa center (direction to Lao Cai) for over 4km long, you are offered the chance to enjoy the splendid panorama of the whole valley. The way to this village is easier and more convenient since a 15km motorway was constructed over ten years ago, so it only takes you a half an hour to get to the village. However, if you are a risky trekker, you will need to follow the trail that conducts you to walk on the high hill path around the valley rather than follow the normal way in order to discover the real life and experience. Trekking along with the adventurous trails in Sapa is always a must. Lots of tourists to Sapa usually choose Ma Ta – Ta Phin route as their main route to explore Sapa and it is obviously one of the best choices. This is a very attractive travel route since if you are in this route, you can explore the real life of the people here at the same time of contemplate naturally stunning views. Previously, this route included destinations like Sapa, Sa Pả (a village of Sapa, differ from Sapa town in Vietnamese so do not misunderstand), Hau Thao, Su Pan, Ta Van, and with Ma Tra your trip shall last longer and more appealing. Thus, you may follow routes of Sapa – Cat Cat, Sapa – O Quy Ha – Thac Bac and Ban Khoang or Sapa – Ta Phin; however, this route is more recommended as it has the most tourism spots for you exploring.
Ma Tra is one of a few villages perching on the most beautiful and silent terrace valley in Sapa. There are nearly fifty households residing in the villages and most of them are the Mong's (also living the Red Zao). You can visit the H'mong's small primary school to meet little and pretty children and their rudimentary classes, sightsee lots of beautiful views on your way exploring this new village and enjoy the panorama of the whole valley. The village is also a must-go for its preserved culture and customs. Though the development and modernizing policies applied in the land, it is reserved with traditional folk art, including it exotic and beautiful traditional songs and dance, folk instrument performances. Additionally, Ma Tra is worth a visit for experiencing its traditional crafts like silver carving, forging, weaving and brocade production especially linen items.
Anyway, for the best trekking trip in Sapa, this village is definitely a must.