Sapa is known as landscapes of verdant rice paddies, Vietnam's highest mountain, and valleys. Here you need to know all things about Sapa, where to stay, trek and what to eat. Your trip to Vietnam's green North will be a success full of unforgettable experiences. The trekking is challenging and the panoramas are still stunning, even if the trails and guesthouses are overcrowded. In the article, we offer some things for trekking Sapa.
What to Bring for Trekking in Sapa
Let's visit Sapa in once time, you will be surprised to the routes, the foods and culture in there. If you go on treks, you will probably stay in homestay. You bring your whole suitcase or backpack a huge hassle. It is best to leave your big bag with your accommodation in Hanoi and pick it up after your return. For your trip, you need to bring enough luggage with the essentials for a few days.
You also can buy some clothes and there are a few other things you should pack or consider getting once you arrive in Sapa.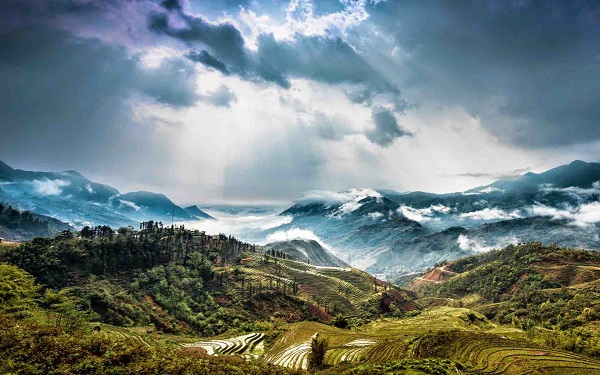 Some tips for the tour:
A small bag: On the trekking trails, tourists should bring only enough for 2-3 days, you are going there and keep those things in one backpack.
Sun protection: During the summer months, it is especially important.
Light rain jacket: If you're in Sapa during the rainy season, this is a must unless you're okay with getting wet. The price runs about 200,000 VND – 300,000 VND ( 8 usd – 13 usd), so be ready to haggle if they ask for more than that.
Warm clothes: Sapa is a highland so the temperature in here is lower than delta. The winter months get very chilly. Otherwise, you bring a sweater, jacket, hat, to ensure warm with you or get it at the market in downtown Sapa.
Hiking shoes: Trekking trails in Sapa can be muddy, difficult. Wearing regular shoes could result in slipping and that is not something you want to happen.
Homestay: You will be sharing homestays with all kinds of people to save money.
Currency: When you visit Sapa, you can bring both Vietnamese currency and USD.
Device: While your homestay is likely to have electricity, let's charge their phones and cameras at the same time. Make sure to fully charge your devices to contact with others
Light foods: If you're one to get lightheaded, it's a good idea to carry light snacks, water when you take breaks along the way. Although meals are usually included in tours, an extra energy boost along the way can work wonders and make the trip so much more enjoyable.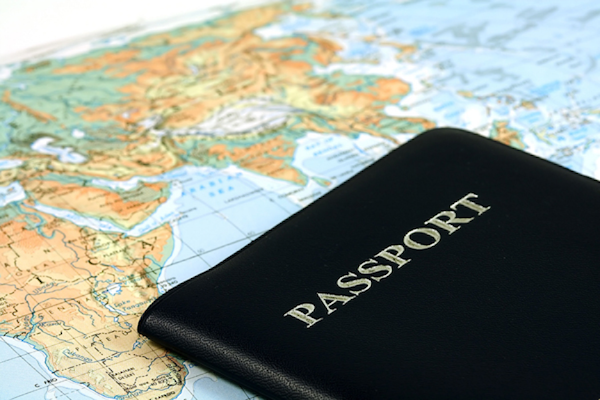 With all these tips, we hope that you will overcome with wanderlust and ready to pack your bags and head out the door. Of course, you will admire the comparable natural beauty, unforgettable experiences and the friendliness of the local people.

Where to go trekking Sapa
Sapa is famous for a lot of stunning landscapes and historical culture. For trekking Sapa, you will have a guide from the Red Zhao ethnic minority who will lead you through beautiful rice terraces and various tribal villages off the beaten path. You can observe their daily life, join some ethnic activities, and cook dinner with these incredible people. One recommendation for you is to stay overnight with an ethnic family. If you want to take a challenge, let's choose Fansipan. Besides, you can hike the local village.

Climbing Mount Fansipan
At 3,143 meters above sea level, Mount Fansipan is the highest peak in Vietnam and even all of Indochina. Of course, it is very attractive for many trekkers as it provides some of the most amazing views of the surrounding valleys, mountains and rice fields
Before starting the trekking, you must be aware that it is highly recommended to join a tour with a professional guide both for safety and legal reasons. If you climb by yourself, you should ask the tips of local people. However, you trek together with tour, you will receive good reviews and check what kind of treks they offer.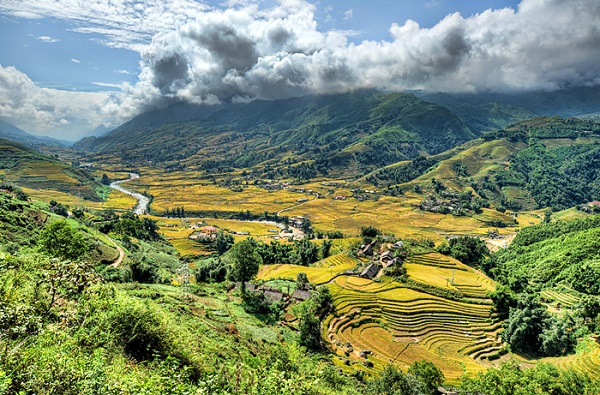 You book a tour at around 120 USD per person and it includes necessary gear such as sleeping bags and as well as all meals during the trek. Of course, you completely go in a group of friends. You can go as quickly as you need and take all the photo stops you like without making everyone wait for you.
There are several ways to reach the top of the mountain, varying greatly in terms of difficulty and length. The shortest and most direct ascent via the Tram Ton Trail can be done in one day if you start very early.
Thus, on this topic, you can prepare well for this cool adventure and make it one of the most adventurous trips to Vietnam.
Trekking local villages
And if you're serious about the whole trekking thing, you can even go for a three-day via the Cat Cat Trail. It is less crowded but it offers amazing views and breathtaking scenery you would miss the other two trails. Cat Cat is one of the most attractive ethnic villages in Sapa which is a small village of the Black H'mong ethnic community.
Next, you will come to Sin Chai, which is located quite near the town of Sapa. This village is the ideal place for visitors to observe and learn the life of the native black H'mong.
Enjoying the traditional foods
You should try almost traditional foods. And if you are seeking for special food, let's go to local market. There are many cuisines such as hot barbecued chicken, pork, fish, mushroom and grilled eggs.
Especially, tourists shouldn't miss "thang co"- horse meat, five-color sticky rice, a local wine that also attract tourists. Thang Co is the traditional soup of Hmong people appeared for hundreds of years.
Next, Com Lam is a famous rice dish of the ethnic minority people, which cooked by sticky rice and grilled in the bamboo tubes. The bamboo chosen should be fresh and young.