Sapa is known as the most of the spectacular views including plunging valleys, the highlands, the terraces rice, and local markets. It is cloudy, local hill-tribe people fill the town with color. If you were expecting a quaint alpine town, recalibrate your expectations. Sapa is attractive a thousand of travelers as its design of French, Americans, and Chinese. But you are not here to hang out in town. This is northern Vietnam's premier trekking of cascading rice terraces and tiny hill-tribe villages.
Day 1: Cat Cat – Silver Waterfall – Love Waterfall – Tram Ton Pass
Your tour guide will pick up you at your homestay or hotel. However, you've been around Sapa pretty quickly. You can go to the local market to get something for breakfast or lunch.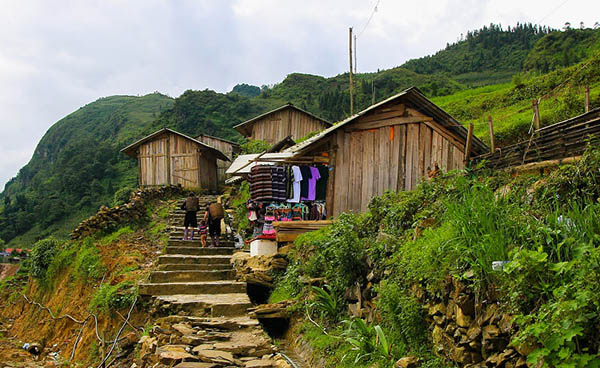 First of the trip, you are reading to explore Cat Cat village – a small Hmong village. To enter Cat Cat Village, you trek 2 hours, the price ticket is VND 70,000. One recommendation for you is to book a homestay in order to get more experience in local life.
Continuously, your journey towards the national road 4D. When you are on the main road, you should go left and enjoy the beautiful views. After that, you approach the Silver Waterfall located 5 km further on your right side. The entrance price is VND 20,000. There is an even more beautiful waterfall a little bit further. This waterfall is the Love Waterfall and is a short hike from the main road through the lush green forest. Entrance fee is a little bit higher at 70.000 Dong. Walk all the way down to the waterfall, at the waterfall you can cross the stream and hike back from the other side of the river.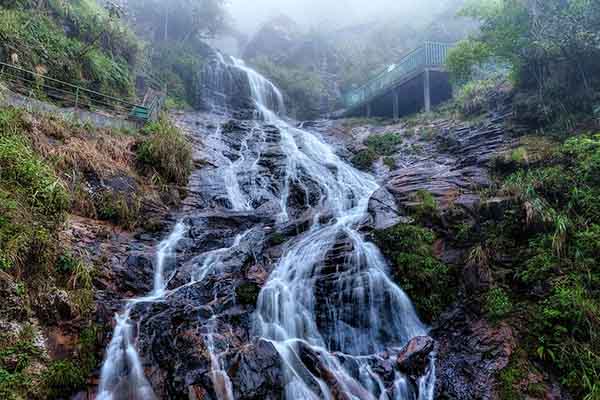 You reach to Tram Ton Pass after driving 2 minutes further. This pass is one of the most beautiful mountain passes of Vietnam with its 1500m above sea level. If you're lucky and the sky is clear, you have a magnificent view over the valley. When we did it, the sky just cleared up, and the fog stayed in the valley. Just beautiful! You should drive as far as you want and enjoy the majestic view.
Day 2: Lao Chai – Ta Van – Si Phan – Muong Hoa Valley
Tourists tend to see the famous rice terraces, which is most likely the reason for your time in Sapa. The most known rice terraces are in the Muong Hoa Valley and easily accessible from Sapa. You towards Cau May south, you pass a toll booth. We don't know if you have to pay for a permit here but when we were there, it was always open and we could go further without a permit.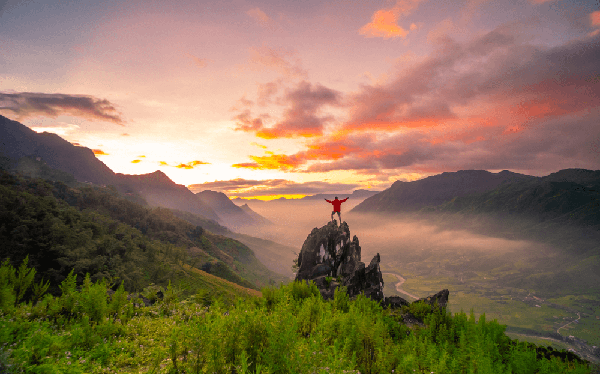 Follow this road down until you can see the town Lao Chai in the valley. There are a lot of beautiful trails to explore in the whole valley! Just drive a bit around, get off sometimes, walk around the minority villages, and enjoy the views. It ensures that you spend one of 3 days in Sapa in the village. Some other villages you can drive to are Ta Van, Si Phan & Su Pan. After the Lao Chai village, you walk to Ta Van, a village of Giay people. Giay minority is a small group of ethnic people living in Northern Vietnam, they preserve a rich and traditional culture. Your tour will arrange a lunch with a local family in one of the beautiful traditional houses located on their rice paddy fields. After that, you can have a short sleep in the local people.
One recommendation for you is to go to the Topas Ecolodge in Su Pan around noon. Hmong women are sitting together and making traditional clothes.
Day 3: Ta Phin – Lao Chai – Cat Cat
This route takes you to the places where not a lot of tourists go. The medium trekking is evaluated in Ta Phin and Hau Thao Village, some parts can be muddy. If it is rain, you shouldn't trek and use the bike.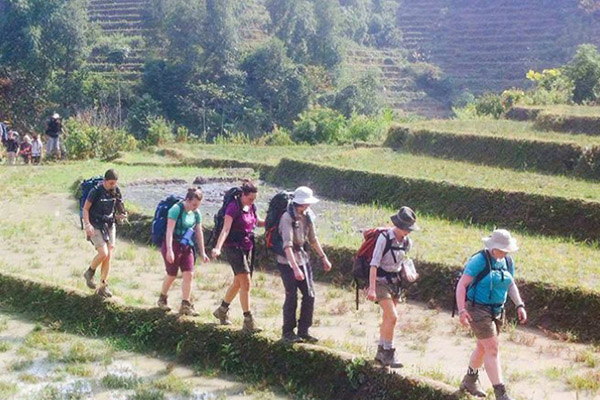 After 2km, take the left turn that goes to Ma Tra. A couple of minutes later, you will arrive at a toll booth where you need to pay 40.000 Dong for the entry permit. You don't need the permit beforehand. The road between Ma Tra and Ta Phin goes in a U-turn, you can do the whole area by just following the winding road. Of course, it's possible to take other smaller roads in between but check you GPS regularly so that you won't get lost. There's a small cave you can visit at the end of the path close to the Ta Phin Stone Garden. Bring a flashlight!
From Ta Phin, visitors go left and take the first road to the right. You get a beautiful view over the valley and its rice terraces. After this, the road gets a little bit worse with unpaved parts. But it believes that travelers love every part of it! Some parts of the trail were challenging but are a lot of fun to drive on. Check your GPS at intersections because the villages aren't well marked. Then you reach to Hau Thao village after 2 hours on this road.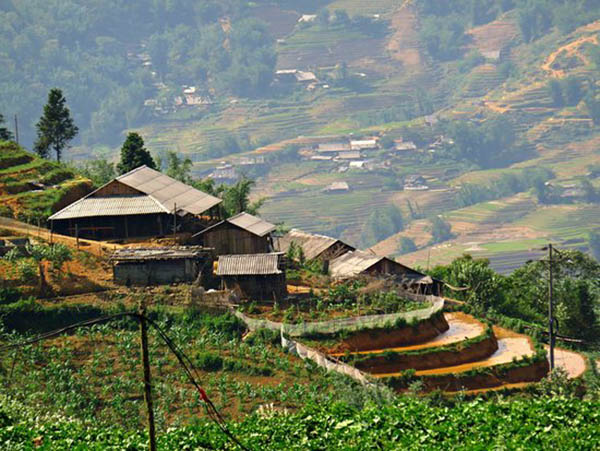 Continue 3 days in Sapa, you arrive back again in the Muong Hoa Valley. You will come back to the first road which leads to Ta Van. Cross the river and take this road to Lao Chai. Just before Sapa Volunteer Homestay, take the path that goes straight ahead instead of making the turn towards the bridge. Follow this road along the hillside. Here are more rice terraces in a beautiful setting. Not a lot of tourists take this path. From here, you can go to Cat Cat according to the GPS. The trip crossed the long suspension bridge and followed along, unpaved mountain road that eventually came out on the road that connects Sapa and Muong Hoa Valley.