With Sa Pa Tourism in September, you can combine to conquer Fansipan, contemplate the sea of clouds and terraced fields of ripening rice. There are more than 10 exciting experience awaits you at Sa Pa.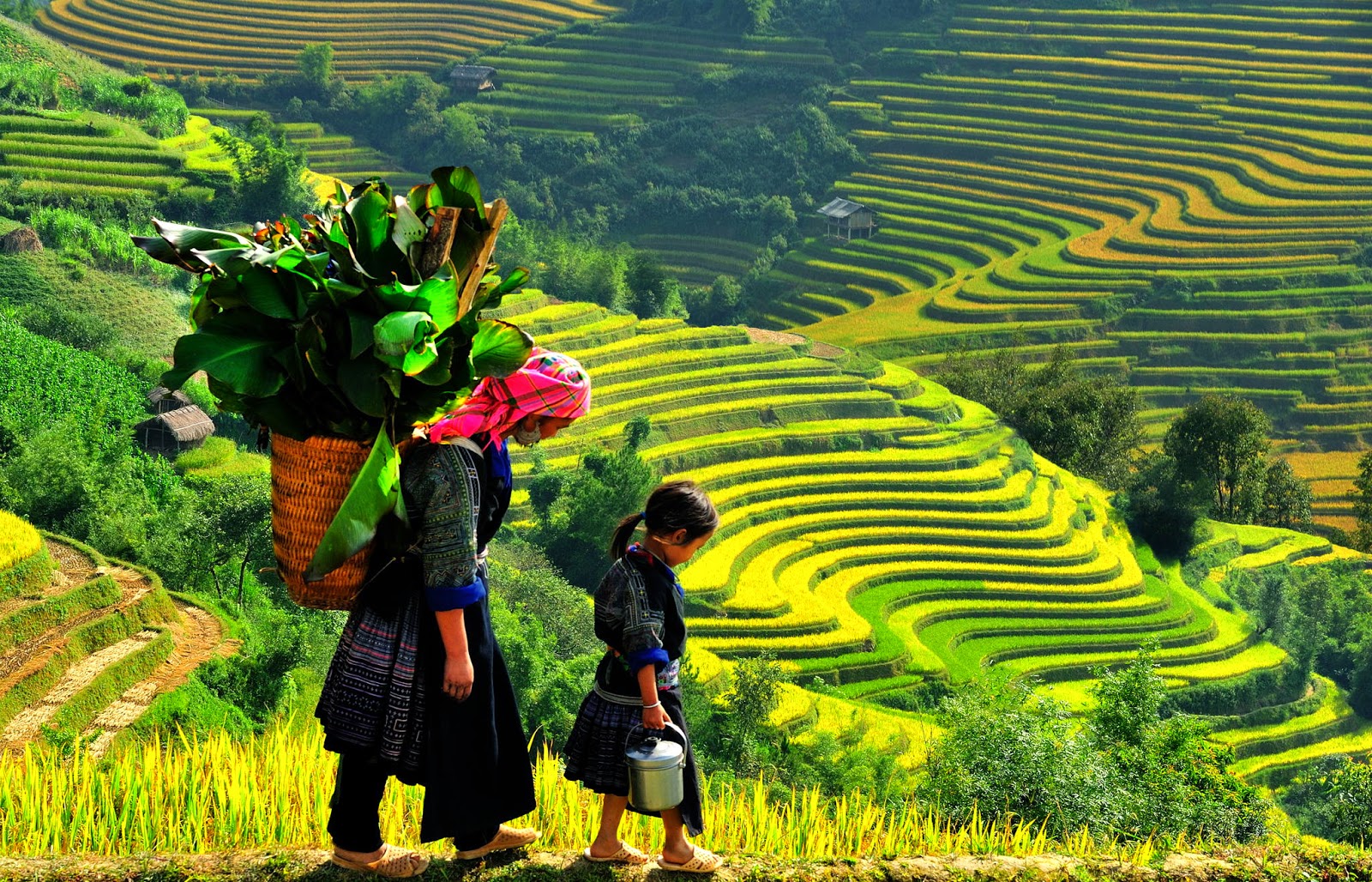 Climb to conquer Fansipan
To conquer the roof of Indochina is the dream of so many young people. Just one more time, cable car going to Fansipan will be put into operation. If you like challenges and overcome yourself, do not hesitate any longer to go to try it. Sapa Tourism in September combines with climbing Fansipan, contemplating the sea of clouds and the ripening rice fields. What a great journey!
Contemplate terraced rice fields in the world
Terraced fields in Sapa are honored as one the most spectacular of terraced rice fields in the world. Nature not only brings people in this area to beautiful landscape and ideal climate but also gives them skillfully hands. For hundreds of years, they have done masterpiece which are stairs leading up to the sky. September – harvest season is the time when green fields are replaced by golden fields. This is a fascinating time to travel to Sapa.
Climb to Ham Rong mountain to see Sapa town at the top
To observe the town from the 1800m height- tower on the top of Ham Rong mountain is an exciting experience that anyone traveling to Sa Pa should try at least one time. From there, town is at a different view. Roads, hotels and resorts suddenly become tiny under your feets. Moreover, on the Ham Rong mountain, you also enjoy the colorful flowers growing through small canyon in Thach Lam stone garden.
Enjoy the sunrise, sunset Sapa
The chilly morning wind will make you shiver. With a warm cup of coffee in hand, fried egg plate, overlooking at a hotel's window with beautiful view, you will experience a soothing Sa Pa in the morning dew. When sunset comes, the sun disappears behind the Hoang Lien Mountains, Sapa is dyed by a purple which seemingly carries romance and vague sadness inside.
Walk, live slow in Sapa
Walking in Sa Pa will bring you to unforgettable experiences. Sapa is one of the longest walk tourist destinations in the world. Tours in Sa Pa may be the journey which makes you walk over ten kilometers, from dawn till dusk, pass through the town, the village, through the rice fields, small streams, bridges and so on to slow down, observe and learn more about life and culture of the indigenous people there. The attractive walk tourist destination can mention such as the ancient town of Sapa, Cat Cat village, Muong Hoa valley, Ta Van, Ta Phin, etc.
Sleep homestay in a minority house
With Sa Pa tourism, sleeping homestay in the home of a minority, eating featured folk and novelty foods, waking up in remote villages far away from the town center will be a great experience that you never forget when go to this land. Homestay service in Sapa is quite developed, you can fully assured of house and food hygiene.
Go to Silver waterfall and Love waterfall
Silver waterfall and Love waterfall are far away about 12km from the town center, located on the road to Lai Chau. When visitting two waterfalls, you will not only find refreshing with cool steam, but also hear stories about legendary of Love waterfall where the seventh nymph met the woodcutter. Be crazy about his passionate flute, she turned into gold feathers of birds flying around the mountain and kept crying for three words "O Qui Ho" deeply because of interdict of heaven.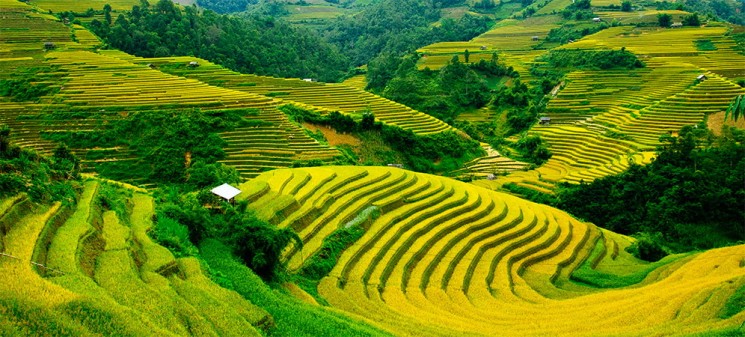 Enjoy the spectacular scenery at O Quy Ho peak
Along the way lying on Lai Chau, through Bac waterfall and Love waterfall, you will have chance to visit the O Qui Ho pass which is one of the four mountain passes of northern forest. Standing on top of the pass, you will see undulation path connecting the two provinces: Lao Cai and Lai Chau. Beside is the spectacular Hoang Lien Son mountain range.
Enjoy specialty Sapa
It would be a pity if you miss the fascinating specialties such as germ stones, fish trout streams, the pigs, etc and the fragrant barbeque restaurants at night in the town center. Weather of Sapa is very appropriate to jointly enjoy grilled and hot pot dishes with sipping cup of corn alcohol.
Explore a no tourists Sapa
If climbing Fansipan, walking around the town center and the tourist village do not give you new feeling when visit Sa Pa, there is a place in Sapa which is no tourists, no noise, no dust, no trading is the villages in Thanh Kim, Nam Sai, Nam Cang and so on. It just have only you, the sound of the forest springs, leaves, the terraced fields and spectacular Hoang Lien Son mountain range. It is a peaceful Sapa far away just 2 – 30km from town center along the ancient stone path and Muong Hoa valley.
Related posts :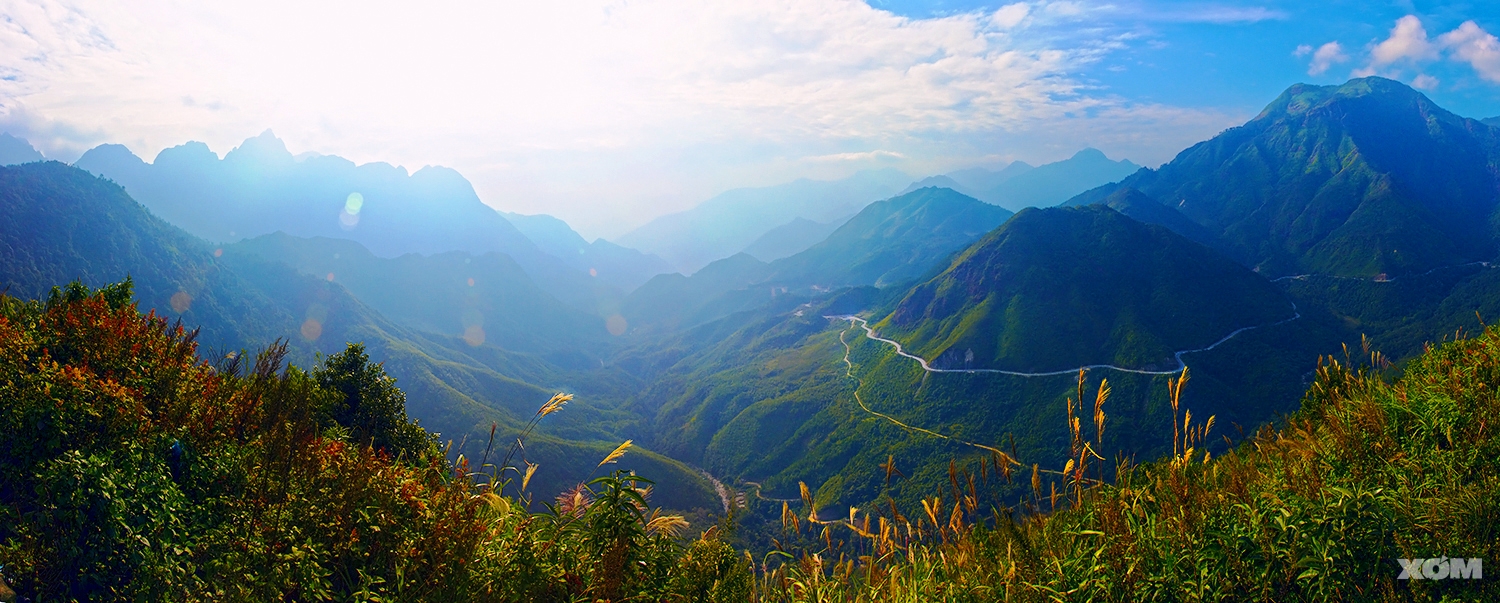 Sapa is the province in the north of Vietnam, so its climate is also characterized by tropical monsoon; has four different seasons in the year. Coming to Sapa at any time, you always enjoy distinctive and unique beauties See detail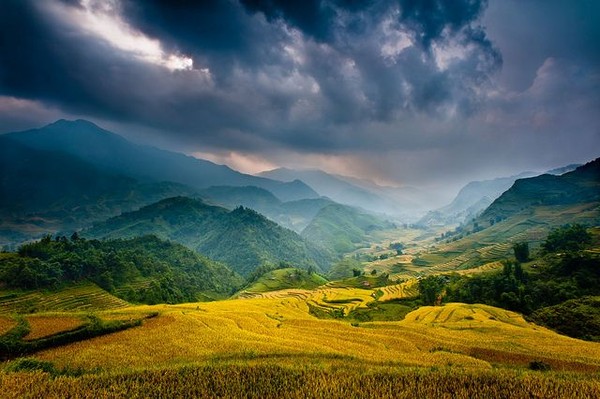 Coming to Lao Cai, you will be amazed in front of the beauty of sleepy fairy in fanciful cloud – Sapa town. Located in Lao Cai with square of 678.6  kilometers, Sapa is the most favourite landscape of Viet Nam for tourist in the summer. The beautiful town is about 30 kilometers far from Lao Cai city, 1500-1800 meters above sea level. It is blessed with cool fresh air, having average temperature from 15 to 18 Celsius.  People who want to hide the hot weather of summer, should not miss this ideal town. see deatail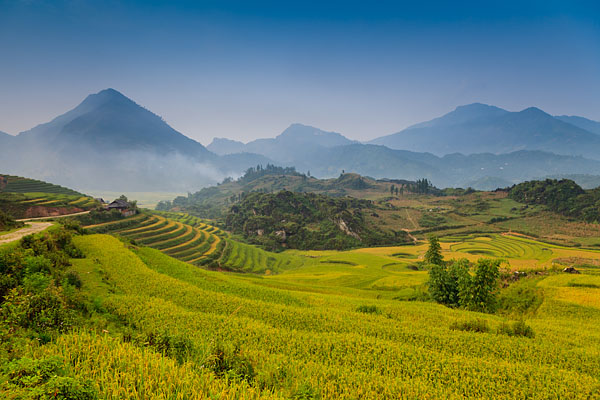 Sapa attracts tourists is not only for magnificent sceneries, beautiful landscape and friendly local people, but also authentic culinary. Thanks to diverse ethnic groups, Sapa is the home of many delicious and unique foods. Here is the list of most delicious specialties in Sapa. See detail