Hanoi is a busy yet astonishing city that you can never forget in your Vietnam trip. However, if you want to explore more about Vietnamese natural beauty, you should have a Hanoi Sapa tour. Let's step outside normal modern city tour and explore some mountains, cliffs, and valleys that Nature Mother has given to human beings. To experience Sapa well, you shouldn't book a package tour but to plan your own tour. This article will give you some useful information to prepare well for your Hanoi Sapa tour.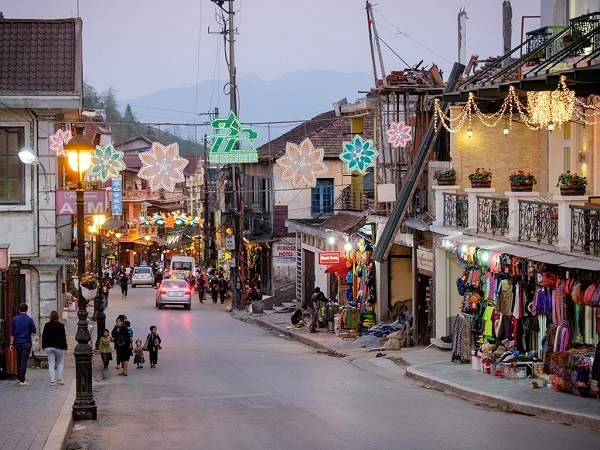 How to reach Sapa from Hanoi?
The distance between Hanoi and Sapa is approximately 400km. I suggest either go by bus or by car. You can go by train or limousine, but it would take more time (nearly half of a day) to reach your destination, and maybe cost more money. If you like to conquer the winding mountainous roads, you can choose to go by motorbike. However, make sure you are a good driver as there are a lot of slopes on the way, and take notice of the weather and your health condition.
If you go by bus, it will be a 6-hour-or-less ride. Buses are always available in Gia Lam Bus Station and My Dinh Bus Station. The price ticket is about 10 to 15 dollars, depending on the type of bus and seat you choose. Going by cars and limousines is more expensive, about 15 to 20 dollars, but it is more convenient and comfortable. If you wish to travel by limousines and cars, you have to book online or via hotline, or else the ticket will running out quite fast.
How is the weather in Sapa?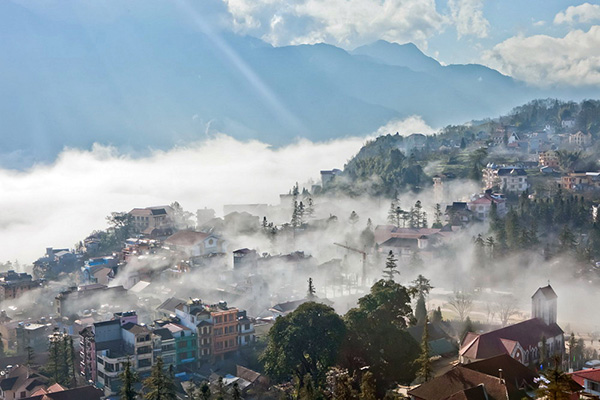 The weather in Sapa is quite flexible. You may feel cool in the morning, hot in the afternoon, cool again in the evening and maybe cold at night. One day in Sapa has 4 seasons, which is quite extraordinary. The best time to visit Sapa is in April, May, August, and October since it is time that the rice terraces turn into golden color and flowers on the valleys blossom.
Which are the most attractive places to visit in Sapa?
Cat Cat Village
In this Hanoi Sapa tour, you should visit Cat Cat village – the village of H'Mong minority. Here has a natural waterfall, gorgeous rice terraces, and hydropower plants to visit. Cat Cat Village is a living place of H'Mong people, a minority. They are extremely friendly, and most of them can talk English to communicate with tourists. The village also has a traditional music show, one at 10 a.m and one at 3 p.m, which helps you to acknowledge the customs of minorities.
Mount Fansipan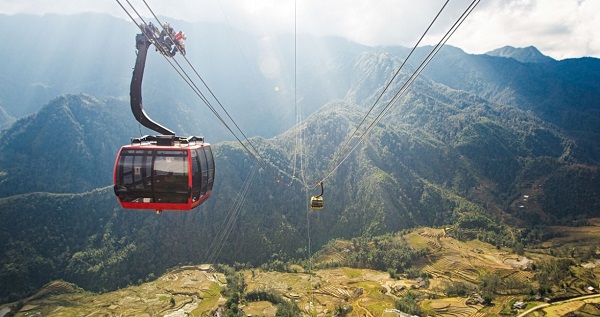 It is the highest mountain in Indochina with a height of 3143 meters. This destination is only for adventurers and tourists who have good health. You will spend at least 2 days for climbing and trekking to the peak, and the journey is quite dangerous if you don't have a tour guide. When having conquered the peak, you can watch a sea of clouds, other mountains looming inside the fog. If you don't want to conquer Fansipan in that way, you can easily choose to use the cable system.
Ham Rong Mountain
Ham Rong Mountain is the most famous destination in Sapa. The mountain is inside the town, so you don't have to go too far. You can climb to the top of the mountain by walking way. On the way to the peak, you can admire various kinds of plants and flowers such as orchids, plums, peaches, etc. The number of flowers here reaches 500 different species. There are many stunning artificial decorations for tourists to take pictures and selfies.
Muong Hoa Valley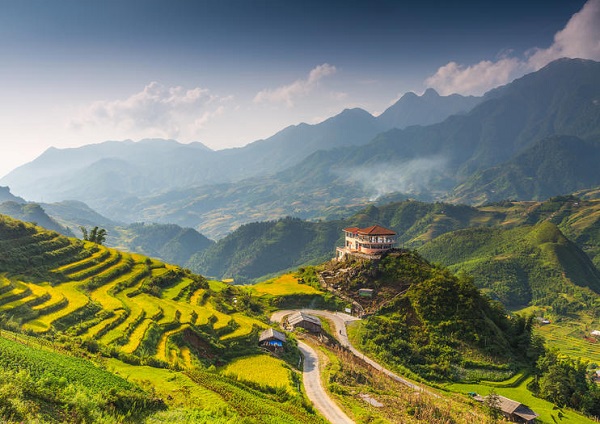 Muong Hoa Valley has a picturesque landscape that you can't just describe by sentences. It is 14 kilometers far from Sapa Town. Muong Hoa is less popular in comparison to Silver Fall or Ham Rong Mountain, but once you visit here, you will feel lucky that you didn't skip this destination.
The main landscape here is the golden majestic terraces with some greenish dots. The terraces here are not natural; they are made by the local farmers, which is so amazing. There is a walking way for visitors to do some sightseeing. Among the terraces there is a Muong Hoa river, making this natural picture looks like a dream. It is interesting to find some ancient rocks scattered inside Muong Hoa Valley, with some mysterious unique ethnic symbols on them.
Special food to try in Sapa?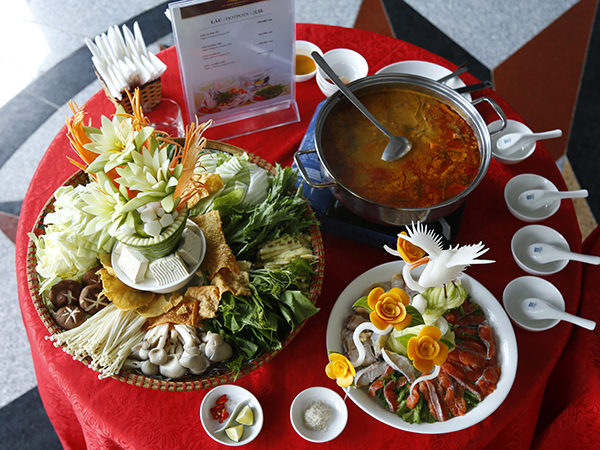 Sapa is a mountainous region, so grilled and spicy food is favorable. You can try street grilled buffet in the night market at an affordable price. The vegetables here are extremely fresh as people here grow by themselves. Salmons are tasty too since they are taken from the waterfalls around Sapa.
If you have a chance to visit tribal villages in Sapa, you should try some of their special dishes. The ingredients are totally fresh as they are found or raised by local inhabitants. The beverage they made is also very mouth-watering and rare – you couldn't find or buy anywhere.
Some notes while having your Hanoi Sapa tour
You should try foot or body massage once in Sapa. As most of the inhabitants here are minorities, they have the secret traditional medicine leaves that help you to relieve stress and exhaust after a long day walking or hiking. You can also bathe in medicine leaves if you want to relax the whole body. The price is cheap and affordable too.
Remember to be careful with thefts and burglaries. As Sapa town is a famous tourist destination, many bad people are intending to earn money illegally. Watch your money and precious pieces of stuff.
Besides, due to the unstable weather, you should bring a hat, light jacket, and sunglasses just in case it is too sunny or too cold. You should carry some bottles of water along with you on the journey because you will walk and trek a lot.