Sapa has been one of the most attractive destinations in Vietnam to chill out. Choosing a suitable place to live is important, as it can make sure you are able to completely loosen up and enjoy your time. This article will introduce the best place to stay in Sapa, where you can not only totally mellow out but also deepen the local culture. Its name is Victoria Sapa

What the best place to stay in Sapa is
People call Victoria Sapa Resort and Spa as An Authentic World because of its unbelievable quintessential Sapa beauty. The resort embraces in its heart all the most significant valuable features of this land. Located in a golden spot allows all the rooms have an impressive view of Fansipan mountain. Therefore, whichever room you choose, you and your travel buddy can absolutely breathe in the freshest air of this mountainous area.
What the best place to stay in Sapa can offer
As a five star resort, undoubtedly, Victoria Sapa can satisfy all tourists needs, even they are the most difficult ones. Let me tell you some.
Firstly, what makes this resort the best place to stay in Sapa is its superior room service. There are many kinds of accommodations which you and your partner can choose. They have four main types of room, the superior, deluxe, family studio, and suite. All rooms are tastefully designed and decorated. Of course, they will be different in terms of extra services such as the bed size or additional home appliances like Coffee & Tea making facilities.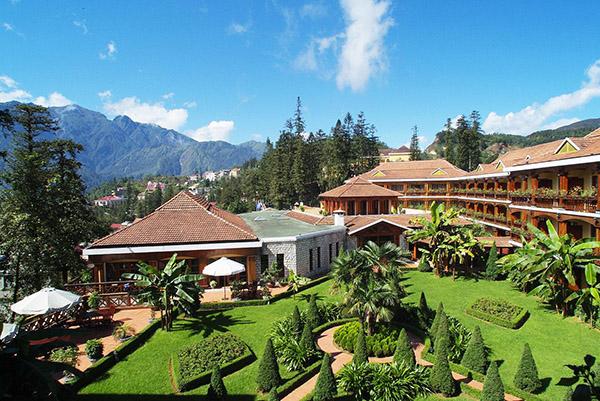 Reading up till now, you might find uninterested because they are similar to other hotels you might stay in the past. But here is the highlight. The resort offers Victoria homestay, which was built amongst the ethnic minority people's villages such as The Black H'mong ones and the Giay ones. As the result, you will wake up to the sweet smell of the rice terrace, and the views of the river and valley below. The rustic H'mong house can be a perfect home for 8 people; therefore, you can share this cozy traditional wooden house with other travel mates. This can not only help you split the cost but also add more fun to your trips. By the way, it is also more prudential when staying with others. Imagining that you can put behind all worries and stress behind, and completely immerse yourself in the modest beauty of North Vietnam.
You can also have a chance to pamper your stomach with the delicious home-cooked meal with the local people as well. By living with them, you can understand more about their culture and tradition. You can also know about the subtle differences in culture between yours and theirs. Do not worry, they are told about your hometown so they might be able to know what and why you do the things you do. As a result, the chance of being misunderstood will be minimized and you can enjoy your cultural trip.
If you are a food lover or even a food addict.
There is a restaurant inside the resort called Ta Van. Ta Van Restaurant is able to provide nearly 24/7 meals including Vietnamese and other countries' famous dishes. Not only the food is impressive but also the design of this restaurant is special, which gives the eaters some spectacular views of the Indochina roof, Mount Fansipan from floor-to-ceiling windows. In summer, you can enjoy your meals on the outdoor terrace with magnificent views of Mount Fansipan.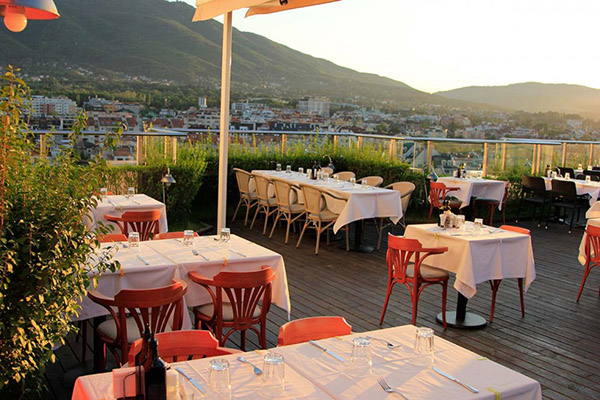 Inspired by French architecture, a large central fireplace equipped with high ceilings, vintage yellow lighting, and wooden beams makes the restaurant become cozy and customers feel like at home. On top of that, as a typical Sapa place, the decoration of this restaurant can tell you a lot about its culture with the local fabric and traditional crafts.
A music enthusiast might be interested in the traditional shows performed by H'mong and Thai minority dancers every Saturday night. The show is usually from 8:00 – 9:00 pm. You can ask your friends there to watch the outstanding performance and even dance by yourself. It can absolutely make your trip more colorful.
Its opening hour last from 6:30 am to 10:00 pm, making sure that the food is always ready to fill up your stomach. In addition, if you want to throw a party there, the Ta Van restaurant can also be an ideal venue; as its seating capacity is approximately 100 guests.
Besides an amazing restaurant, this resort is the best place to stay in Sapa because of its amazing extra services. Here are some.
You have the habit to hit the gym every day, and even in your holiday, you do not want to break that precious habit. We have a solution for you. Please make the good use of the Fitness Centre cardio and strength training machines with a built-in television, together with free weights. It opens from Mon to Sun, between  7:00 am to 10:00 pm, which definitely fits anybody's schedule, even the ones of the busiest visitors.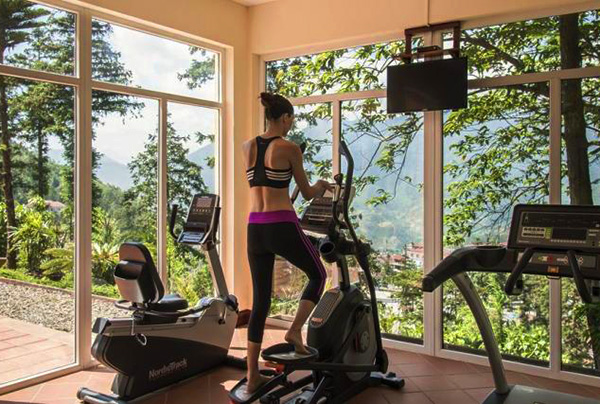 Your family is enjoying a very special trip, as it is the first time you guys have time to travel together. And while staying in Sapa, you receive the mail that your son successfully get into Ivy League Schools. You want to celebrate the news right then and right there, but the hotel rooms are not suitable. Don't worry, we have a meeting room fully equipped. Up to 100 participants can join in the cocktail events in a beautiful room overlooking a lush courtyard.
You have just finished an arduous trip. You might have just been going trekking the whole day and you are now exhausted. I bet that after trying the service at Victoria Spa, you will feel much better. Being famous for its various ranges of treatments including body wraps, massages, and scrubs, it also provides "specialty of Victoria Sapa Massage". It lasts 90 minutes of perfect happiness, composing traditional Thai massage and reflexology. It is available from 7:00 am to 10:00 pm, so do not worry if you suddenly have a burning desire to have a special treatment, they are always there, waiting to serve you delicately.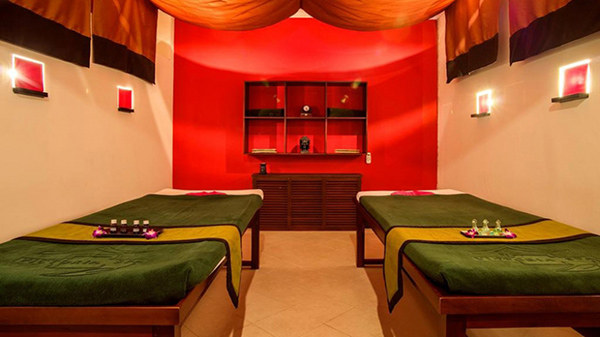 And if you are on the mountain, and your beach spirit takes control of your body, you just want to enjoy the warm water surrounding you, it is even easier. The Victoria Sapa's indoor heated swimming pool is already there for you. And this facility is there from 7:00 am to 10:00 pm, you can swim in either morning or evening. The time is not a problem at all.
You heard that the herbal medicine here is extremely good. You want to buy some, but you want to experience first. That is fine as well, you can try it yourself. The Victoria Spa offers Red Dao herbal bath. This is a mixture of Asian medicinal herbs from the local area, practiced for centuries to enhance the blood moving around the body and ease your tension.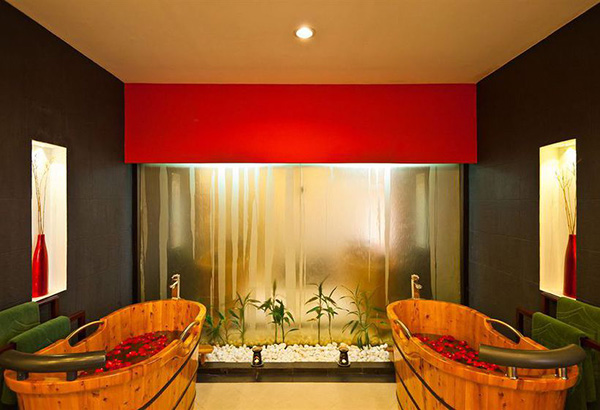 You are traveling with kids and one moment, you just want to have a short break, to recharge your battery. You really need a short silent and peaceful period, just to cherish your soul and your body. Anyway, this is what a holiday is supposed to do. Don't worry, The resort has Victoria Kids Club and Babysitting services on demand. You can choose whatever suits you and then enjoy your days.
 There are also many other things you can explore while staying there. Just relax, ask if you have any question. You deserve to enjoy the best service in your holiday. If you are still wondering, you can ask others who have stayed there. And if your budget does not quite stretch to, Sapa also has other decent places for you to choose.