What makes Sapa popular and well-known is the place for trekking and enjoying cool weather. For many tourists, travelling to Sapa is indeed a journey through time and space where they are able to spread their eyes over breathtaking rice terraces, enjoy frigid winter temperatures, experience the distinct dialect of the minority groups, stay the homestay with the hosts, sample a lot of specialties and have a seat on a memorable overnight train to get there. To be sure, the list of Sapa's allure is almost endless. In order to ensure that your travel is taken to new heights, we are happy to share you what best to explore in this region through a Sapa tour in 3 nights 2 days. Such tour include Sapa highlights, hill-tribe markets, and Sapa Topas Ecolodge. With our tips and advice, you will soon find that there is more than just trekking and biking on offer in this stunning destination.
What to expect from our Sapa travel tour in 2 days and 3 nights?
Keep in mind that your first night will be spent on the train heading toward Lao Cai. The first time you set foot in this province, it is easy to feel the real cool weather that does strike your senses as Sapa. Of course, it seems a big pity to miss photography since you certainly come up with a lot of remarkable sites and picturesque scenes to adore. So, what to explore the best of Sapa through this tour? Magnificent mountains, majestic terraced rice fields, fabulous waterfall, exceptional hill-tribe markets, Sapa Topas Ecolodge, and more are the biggest magnets that can mesmerize any traveler.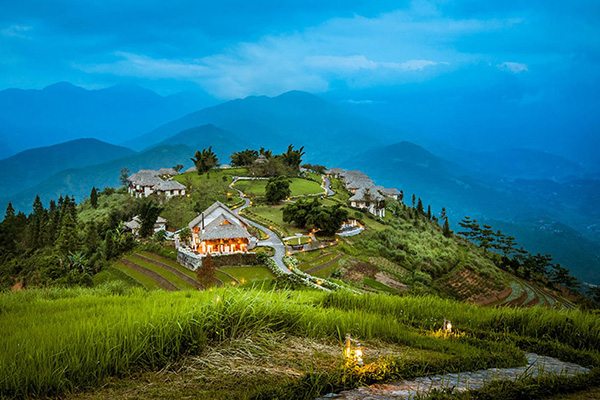 1. Walk around traditional ethnic markets
After have breakfast at a local restaurant in Lao Cai, you will be guided to visit a local market of ethnic minorities (depending on the day you depart). In fact, Sapa hill tribe markets make a great contribution to the region's beauty and highlight. The good news is that such local markets are opened every day of the week, in which the biggest one is held on Saturday. From the mountains, minorities tend to gather there to trade their produce. Sometimes, it can be a very long hike for them to come for selling or exchanging goods. However, markets are not about trading at all. Others can simply gather for the purpose of having fun gossips or catching up on the latest news. Thanks to a number of tribes in their colorful traditional costumes, various stalls, the smell of fine herbs and spices, and cold air, it is assured that your time in these markets is truly an unforgettable experience.
Have a no ideal about Sapa markets held in a week? The following list are some famous markets that highly get much interest from tourist:
Phong Hai Market: Open every Monday
Coming to this market on Monday, you will have a chance to see the Flower Hmong, Black Dao, Giay, and Kinh people. The main goods include handicrafts, clothes, vegetables and livestock. It is advisable to visit here early as the market opens at 6.30 AM and closes at 11 AM.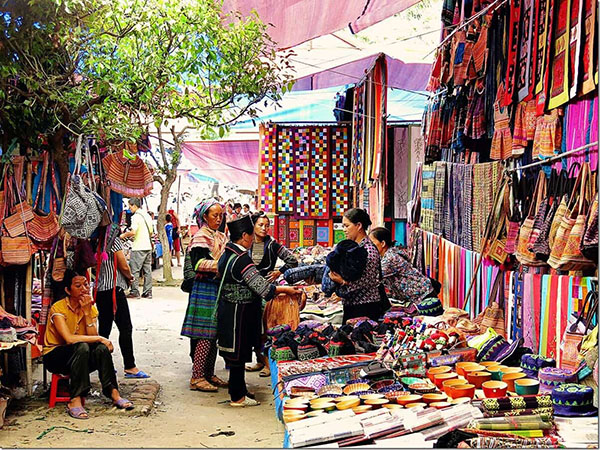 Coc Ly Market: Open every Tuesday
On every Tuesday, a lot of ethnic groups with colorful costumes gather Coc Ly market to trade chickens, buffaloes, horses, vegetables, handicrafts, or whatever they can sell. It is a nice idea to wander around every corner of the market where you can see lovely items, listen to unexpected conversations, and learn the local life.
Cao Son Market: Open every Wednesday
What makes Cao Son market stand from apart is its convenient location which is set among spectacular rolling mountains. As a small-sized market, it majorly focuses on local products and handicrafts. The Flower Hmong, Black Dao, Phu La, and Chinese people are the main traders there.
Lung Khau Nhin Market: Open every Thursday
Starting from 7.30 AM and closing in the early afternoon, Lung Khau Nhin market wins tourists' heart with its stunning scenery and untouched beauty. The Black Dao, Flower Hmong, Giay, and Tay minority people visit this market to trade goods, such as seeds, vegetables, and livestock.
Can Cau Market: Open every Saturday
The truth is that weekend markets are always busier and noisier than the normal ones. And Can Cau is not an exception. Situated below the Chinese border, this is a vibrant, busy and colourful market where you may interact with many minorities, like the Flower Hmong, Phu La, Nung, and even Chinese people. As the large and well-known market, you can find everything here, from local corn wine to fabrics or various types of livestock.
Bac Ha Market: Open every Sunday
If your tour begins on Sunday, then it is a wonderful chance to check in Bac Ha Market – one of the biggest markets in Sapa. Vibrant costumes of the locals, lively atmosphere, and diversified goods are the highlights here. The market is also where minority people sell a wide variety of goods and livestock, renew their friendships, and exchange news.
2. Sleep well at Topas Ecolodge
Wonder about accommodation when travelling Sapa? Don't worry too much. There is a range of accommodation options for you to choose, ranging from rustic homestays to traditional hotels. For those who are on a tight budget, it is advisable to avoid making a travel at weekends since these days are often full of tourists. As a result, the prices for hotels during this time can be costly. If you look for tranquility and ready to splurge, then Sapa Topas Ecolodge, about 45 minutes outside from Sapa town, is a great option. The best part is that guests are quite able to contemplate stunning views of the breathtaking scenery from the total comfort of their own balcony. Furthermore, visitors definitely escape from the hectic vibe of the city life and enjoy a peaceful mountain getaway through the lodge's eco-friendly system and sustainable principles.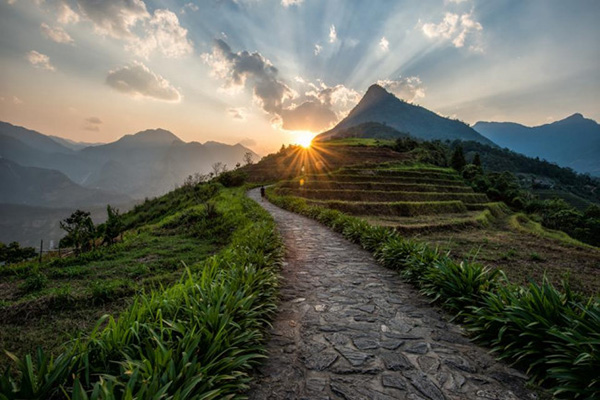 Of course, no electricity, no internet, and no mobile reception are included. But, what you will find is the picturesque views that do stop dead in your tracks. In free time, make sure to go trekking and pay a visit to local villages so that you can learn about different ethnic tribes and their culture. Sometimes, motorcycling or bicycling around these villages is a nice idea, too! For that reason, a stay at Topas Ecolodge is not just a luxury hotel stay. Instead, it is an experience. And 2 or 3 nights here may be the perfect amount of time to immerse in some of the activities the area as well as relaxing amongst the serene surroundings.
3. Explore Muong Hoa Valley
A trip to Sapa is incomplete without checking in Muong Hoa Valley. As the biggest farmland and the most splendid terraced field valley, Muong Hoa becomes a wise choice for taking shots, enjoying fresh ambiance, and marveling at what the nature gifts for the land. Along with the beautiful scenery during the walks, you also have a chance to see small and remote villages of Black H'mong, Giay and Red Dao ethnic groups. Especially, the place becomes more colorful and lively during festival times. Make sure that you don't miss this occasion by all mean.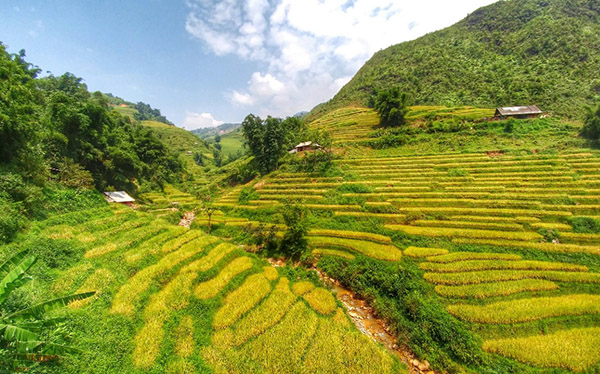 4. Visit hill-tribe villages
Lao Chai and Ta Van villages are your next stopover. Mostly inhabited by minority groups of H'mong, Lao Chai Village gives tourist the true meaning of the ethnic life. The location seems to be its biggest magnet where the village is serenely surrounded by rice terraces, grandiose mountains and eye-catching clouds. The best way to understand their lifestyle is to experience homestay here. Through joining in the overnight homestay tour, you are able to discover a unique cultural life with the locals, learn their fascinating house architecture, and have friendly gossips with them.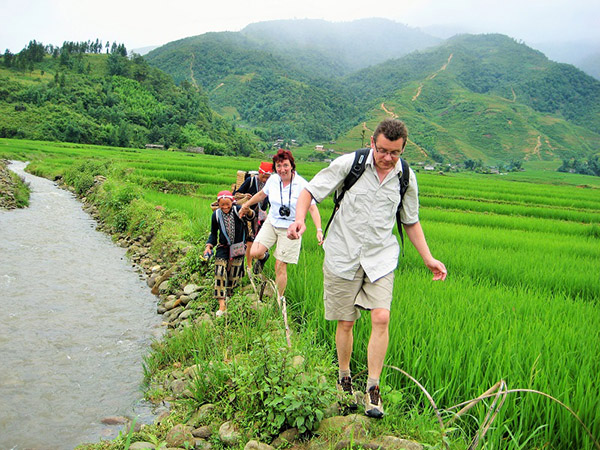 The next ethnic village which is deeply located in the foggy cloud is Ta Van. Two major minorities groups in the village is the Giay and the Dao. Once crossing over the bridge through the Muong Hoa stream, you are quite able to see the Giay community. And the Dao community is just a bit further up the hill. It is worth nothing that these ethnic groups do farming and homestay services as their living.
Sapa tour has always given travelers the valuable chances to stay close to nature at best, enjoy the simple and meaningful life, temporarily forget all about the stress, the troublesome, the doubts, and the crisis they can deal with. So, if you are ready to discover ethnic markets, contemplate Muong Hoa Valley, go to hill-tribe villages, and have memorable nights at Sapa Topas Ecolodge, then contact us right now! Don't hesitate to speak to us what you want to experience with the Sapa highlight trip, and then we are here to make sure that you get the best out of it.